An in-depth look at our region's emerging economic, social, political and cultural identity.
CMS Boosts Pay For Staff Who Must Risk Virus Exposure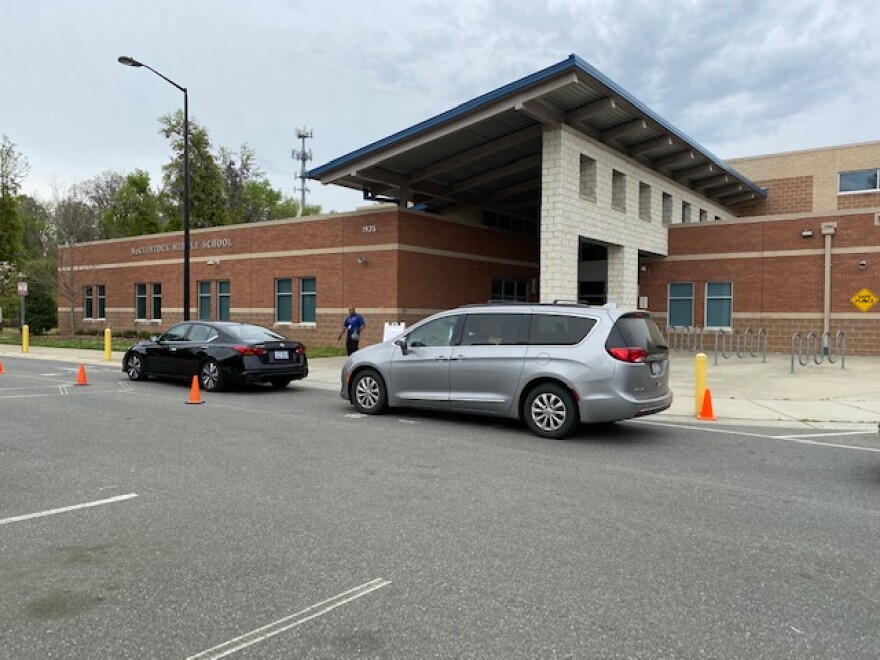 About 900 Charlotte-Mecklenburg Schools employees who are staffing school grab-and-go meal sites and other essential on-site duties will get time-and-a-half pay starting Monday.
The Charlotte-Mecklenburg school board voted unanimously Wednesday to approve $1.3 million for the extra pay. About $800,000 will come from the $2.4 million CMS got from the state's COVID-19 relief fund.
CMS officials said most of the eligible employees are preparing and handing out meals while schools are closed. CMS is serving about 37,000 meals a day to children under 18 -- regardless of whether they attend CMS -- who need meals when school cafeterias are closed.
Others eligible for the premium pay are working in payroll, security and technology jobs that can't be done from home. A small number of salaried staff will get a stipend for reporting to work.
"Our employees who are on the front lines doing the work that keeps us open, they're extremely important," said Superintendent Earnest Winston.
Winston said he wants to make sure people who can't stay home to protect themselves are rewarded for performing vital duties, even as the number of cases in Mecklenburg County rises. Some are taking emergency paid leave that the state has provided for people affected by COVID-19, "but we want to make sure that these employees who choose to work have an incentive."
The concern isn't limited to CMS. Last month Beverly Emory, a deputy superintendent with the North Carolina Department of Public Instruction, warned that as the virus spreads throughout the state it could get harder to staff the meal programs.
"There's a lot of concern being raised about health and safety, the ability of our child nutrition and transportation folks to continue at the pace they've been working," Emory told state representatives.
On April 1, Guilford County Schools started paying hourly workers time-and-a-half for filling critical roles such as meal service and emergency child care.
The $1.3 million approved by CMS is enough to cover the essential employees through May 15, the current end date for a statewide school closing order. If it's extended, Winston said the board will have to consider more spending.