Chiquita Blames Higher Costs, Weather For $25 Million First-Quarter Loss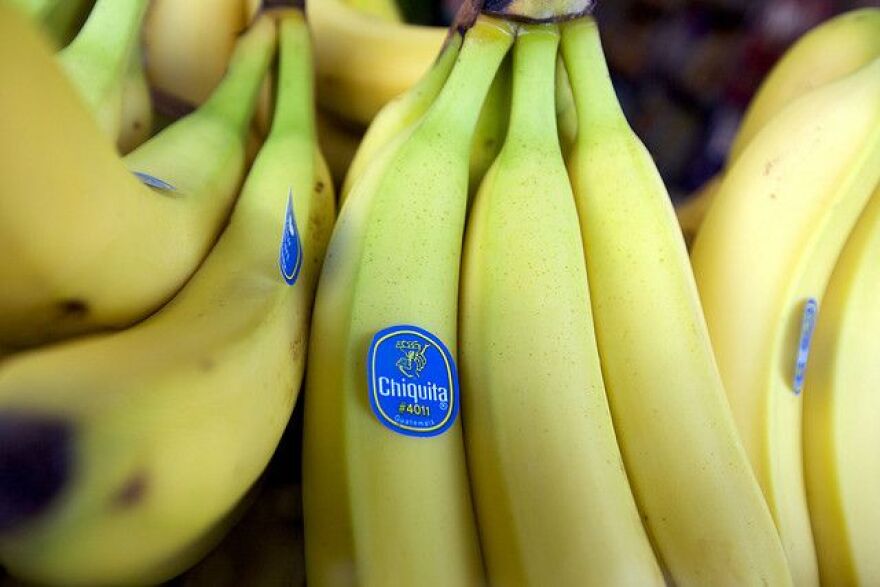 Chiquita Brands International Friday reported a loss of $25 million in the first quarter, blaming increasing costs and extreme weather. But, the Charlotte-based company says it's still on track to meet its 2014 goals.
CEO Ed Lonergan says Chiquita had a tougher-than expected first quarter. A severe drought in Central America forced the company to buy bananas at higher prices from the spot market in Ecuador.
"The combined economic impact of less produced volume from our own farms and incremental spot purchases in Ecuador totaled approximated $9 million as compared to 2013," Lonergan says.
In North America, the colder-than-average winter reduced demand and drove up the cost of shipping. Sales fell one and a half percent compared to the same quarter last year. Lonergan calls the quarter difficult but not unrecoverable.
"Unfortunately, weather impacts are a reality for this industry, and our responsibility as leaders is to mitigate these risks," he says.
Longergan says the company's plans to merge with the Irish produce company Fyffes will help to balance those risks by adding more growing areas and shipping options. He says the goal is to complete the deal by the end of this year. If regulators and shareholders approve the merger, it would make ChiquitaFyffes the world's largest banana producer.