WFAE's coverage of the case of Charlotte-Mecklenburg Police Officer Randall Kerrick charged with voluntary manslaughter in the death of Jonathan Ferrell. The court case ended in a mistrial.
Kerrick Trial Still One Juror Short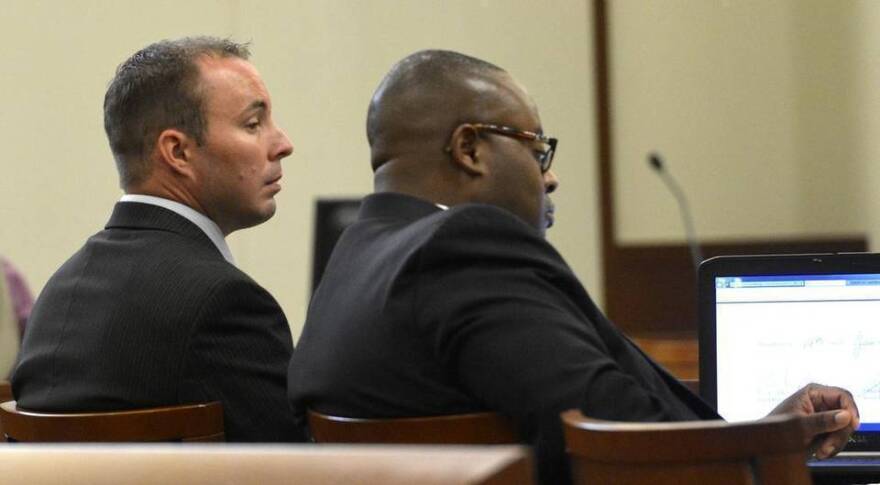 Two more jurors were seated in the Randall Kerrick trial Monday, but after day six, the jury is still one member short. Alternates to those jurors still need to be seated as well. Kerrick, a former CMPD officer, is being tried for voluntary manslaughter in the 2013 shooting death of 24-year-old Jonathan Ferrell, an unarmed black man.
Three potential jurors were excused or struck down during Monday's jury selection process. Presiding Superior Court Judge Robert Ervin excused a young, white teacher who said he would be too stressed to render a fair verdict.
The prosecution used one of its six strikes to excuse a former San Diego police officer, a white female whose ex-husband is an FBI agent. She is also friends with a Charlotte police officer.
The defense struck down an African-American woman from the jury pool who said her initial reaction was to question why Kerrick shot an unarmed man 10 times. So far, the jury consists of four white women, three white men, two African-American women and two Latina women .