UNC Board Of Governors Wants Independent Look At How University Handled Protest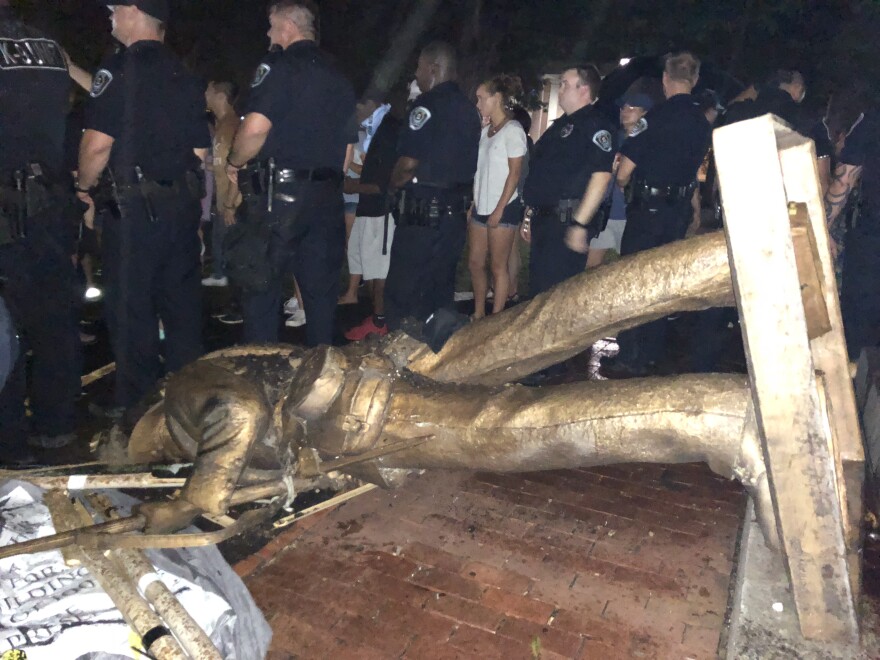 The UNC Board of Governors plans to hire an outside firm to examine how UNC Chapel Hill and police handled security the night the Confederate memorial "Silent Sam" was toppled.
Board Chairman Harry Smith told the Raleigh News and Observer Wednesday he wants an independent group to study what happened and what didn't happen at Monday's protest.
Board member Thom Goolsby posted the questions he wants to be answered in a YouTube video. They include:
"Did campus police allow the destruction of the statue and, if so, on whose authority? If the police presence was inadequate to control the crowd, why was sufficient action not taken to have adequate law enforcement personnel available?"
UNC System president Margaret Spellings and Chapel Hill Chancellor Carol Folt have said safety was paramount in handling the rally, but at no time did the administration direct the officers to allow protesters to topple the monument.