Duke University Officials Settle 'No-Poaching' Lawsuit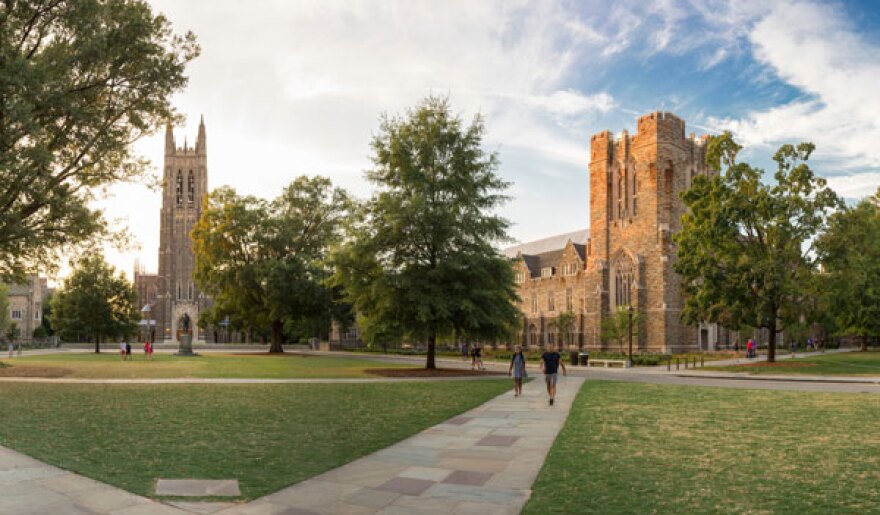 Duke University officials have agreed to settle a federal lawsuit for $54.5 million that accuses the university and UNC-Chapel Hill of agreeing not to hire faculty from each other's schools in some medical professions. UNC-Chapel Hill officials settled the suit last year. In announcing the settlement Tuesday, Duke officials denied allegations of any wrongdoing and claims of liability in the case in an email statement.
"We are settling this case to avoid the wasteful cost and inconvenience of prolonged litigation, which will divert Duke's resources and attention away from our core missions of educating students, treating patients and creating new knowledge that will improve health and wellness," the email stated.
The case stems from a lawsuit filed by former Duke radiologist Dr. Danielle Seaman, who charged the schools of illegally agreeing not to hire medical professors away from each other when she attempted to move from her position at Duke to a similar one at UNC-Chapel Hill. Seaman's lawyer alleged that their evidence showed that the heads of both medical school's discussed the "no-poaching" of each other's medical professors at two meetings in 2004, and the practice may have gone as far back as the 1990s. Seaman's attorney estimated that the alleged "no poaching" policy resulted in reducing the wages of Duke physicians by about 8 percent.
"The university is and has been committed to complying with all relevant laws in recruiting the most talented physicians, scientists and scholars," the email from Duke stated. "Our agreement with plaintiffs and the Department of Justice to implement certain compliance measures affirms that commitment."
About 5,500 medical faculty at Duke and UNC-Chapel Hill are covered by Seaman's class-action lawsuit. According to the Associated Press, UNC-Chapel Hill was dropped as a defendant in the case after turning over internal documents that Seaman's lawyers could use in their case against Duke. UNC agreed in its settlement that it wouldn't pay out any money stemming from the case and would not participate in any unlawful restraints on competition.
The U.S. Justice Department said in a court filing Monday that it should enforce the pending settlement because it handles federal antitrust laws barring anti-competitive "no-poach" agreements.
The Associated Press contributed to this report.