An in-depth look at our region's emerging economic, social, political and cultural identity.
Credit Recovery Policy Headed To Full School Board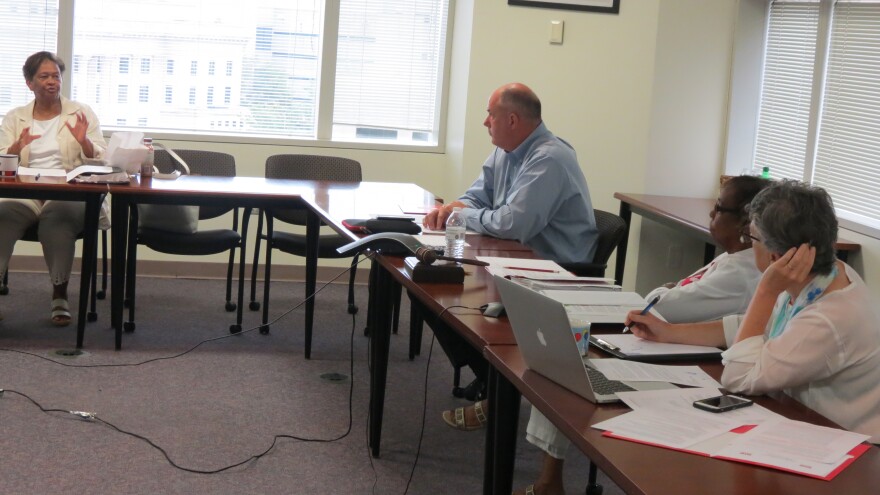 Policy committee members of Charlotte-Mecklenburg's school board approved rules for the district's credit recovery program. The North Carolina Board of Education is requiring all districts to develop written policies to clear up confusion surrounding the program.
Through the credit recovery program, high school students who fail a course can get assessed, then retake online the portions that the assessment shows they did not understand. Some students thought they would be graded on the course, but they only get credit toward graduation if they pass it. Their original grade will remain on their transcripts. During the school board's policy committee's meeting to hammer out a written policy for the program, board member Thelma Byers-Bailey questioned Charles Jeter, CMS's policy administrator, about the controversial issue of students not getting grades through the program that would help their GPAs.
"If the rigor is in then why are we reluctant to give the child a grade?" Byers-Bailey asked.
"Mrs. Byers-Bailey, the state board of education's state statute does not allow us to," Jeter said. "You can't change your GPA. Unless we change that at the state level, we have no flexibility on that here at the local level."
The new CMS policy passed by the committee, which the full board has to approve spells this out. It also calls for the superintendent to submit an annual report of the number of students taking credit recovery courses by subject in each school, the grade level of students, the pass rates for each course and the number of graduating students in each school who took credit recovery classes.
The Students for Education Reform group has criticized the policy in the past for being confusing and not transparent enough. Sharita Comfort, the group's state associate director of organizing, who attended the meeting says the policy the committee approved is solid.
"In the past, there hasn't be a lot of data around credit recovery and allowed a lot of schools to milk the system and filter students through without the necessary skills," Comfort said. "I'm excited to see what comes of it and optimistic about what's to come from the policy."
The new policy will have a first reading and public hearing at next week's school board meeting, with a vote taken at the first meeting in August