Need a one-stop shop to catch up on the top sports stories big and small? Time Out For Sports airs Mondays on WFAE's "All Things Considered" and has what you need to know about everything from Charlotte-area high school football highlights to the latest updates on the Carolina Panthers.
Time Out For Sports: Hornets At All-Star, Changes At Mallard Creek HS & More
It's Time Out For Sports on WFAE. This week we're going to talk about local high school sports and the pros. Joining "All Things Considred" host Gwendolyn Glenn is Langston Wertz Jr., a longtime sportswriter for the Charlotte Observer.
Gwendolyn Glenn: Hi Langston. How are you?
Langston Wertz: I'm great.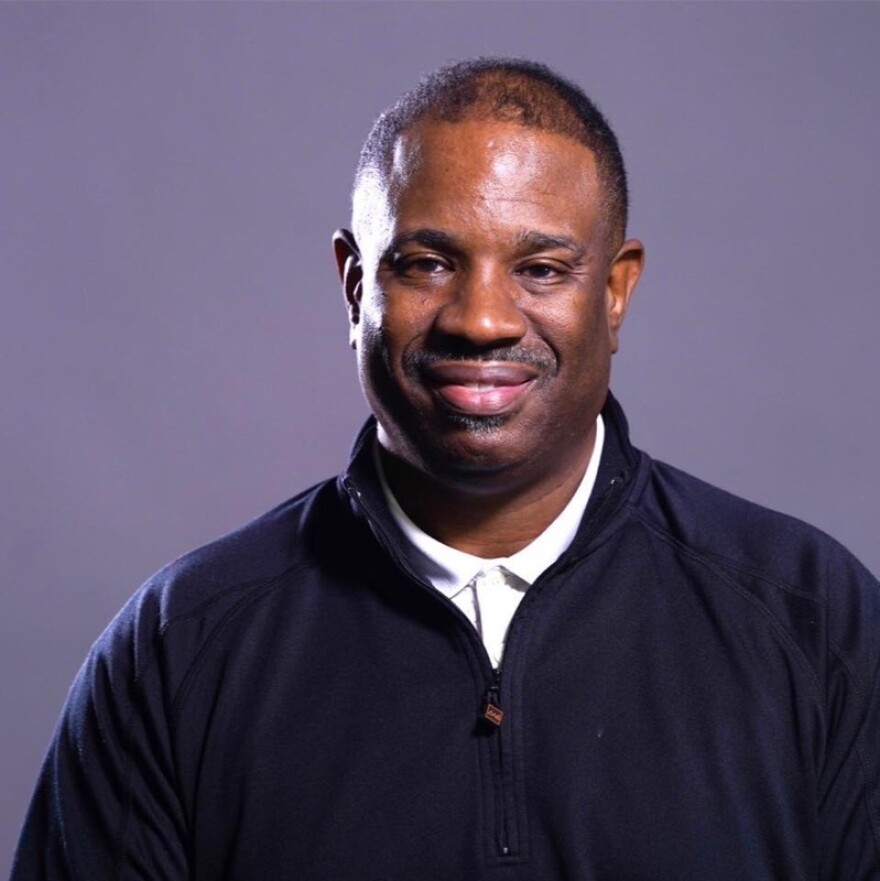 Glenn: So the NBA All-Star game was this weekend. It took place in Chicago. There were some Hornets in the mix. They weren't in the lineup for the actual game, right?
Wertz: No, they were in the rookie game. PJ Washington, Devonte Graham, Miles Bridges played in the rookie game on Friday night. It was really good experience for those guys. Miles Bridges went nuts. He did a Tracy McGrady-like play. He threw the ball against the backboard and caught it in midair and did a windmill dunk. He had several just phenomenal dunks. Devonte Graham participated in the 3-point shootout. He did really well. I think it's good for the brand, I think it's good for the players to get to rub noses with some of the best players in the league. And I think it will help the Hornets guys and also make them want to go back next year, so help them elevate their play. When Kemba Walker was here, he would talk about how he got a chance to pick those guys' brains all weekend.
Glenn: And speaking of which, Kemba Walker was in that lineup.
Wertz: Absolutely. Kemba definitely played really well. I love the format of the game last night going to 157. You had to have a game-winner, Chris Paul from Winston-Salem was one of the proponents of making that change. It was a really phenomenal one final hour where these guys really went at each other to try to win the game.
Glenn: Also on a sad note, during the All-Star game, there was a tribute to NBA legend Kobe Bryant, who we all know died tragically in that helicopter crash last month.
Wertz: Yeah. I mean, you know, Magic Johnson came out at the beginning and they had a moment of silence for eight seconds. Jennifer Hudson did a phenomenal job. They changed the name of the MVP award, which Kawhi Leonard won after scoring 30 points, for Kobe Bryant as well. It was just a phenomenal night.
Glenn: And as you said, Magic Johnson, former LA Laker legend, talked about Kobe.
Well, let's stay with basketball and high school sports. High school basketball conference tournaments are this week with finals Friday.
Wertz: Yeah, it's a big week for the high schools. The public schools actually have the conference tournaments. So, they play Monday and Tuesday all the way through Friday. And then championship games are Friday. And then on Saturday is one of the biggest days for high school basketball, because it's the day that the state association puts out the pairings for the playoffs, which begin next week. Everybody's kind of sitting in front of the computer, waiting to see who we're playing. And it's a big deal.
Glenn: Well, Langston, it's Black History Month, as you know. And there's a documentary about the first black professional hockey player that's on Monday.
Wertz: Yeah, on ESPN2 it's called "Willie." It's the story of Willie O'Rhee who broke the color barrier in the NHL with the Boston Bruins in 1957-58 and endured several racial incidents. He's actually playing against the Blackhawks when he was physically attacked by an opponent who knocked out his teeth. And, you know, he was taunted racially a lot.
Glenn: And that's something that has gotten a lot of attention, the lack of diversity in terms of players in hockey.
Wertz: I read it's like $7,000 a year as a kid to train and play in the developmental leagues or very hard to get into. I think I read there are 909 players last year in the pros and 5% of them were minorities. You know, hockey just has a lot of barriers, equipment to training. Around here in the South ... we just don't have a lot of ... there's not like big high school teams. There's nothing to kind of look at and be like I want to be that guy.
Glenn: UNC Charlotte's football coach, Will Healy. He has a new contract, a very good contract. I understand, with a little twist to it.
Wertz: Yeah. I mean, they gave him a boost and they started talking about the contract, I believe, when the team was 2-5 and struggling. The athletic director, Mike Hill, has done a phenomenal job in Charlotte, you know, really believed in him. But the thing that is interesting is that he has a $600,000-plus buyout. So if he leaves, coaches don't pay. The new school has to pay it. They have to pay Charlotte the $600,000. I don't know the exact number, but they have to pay that. But they also have to schedule a home-and-home with Charlotte.
So if, you know, just throwing a name out, Florida was to hire him, they have to pay the buyout. Plus schedule a home-and-home with Charlotte. So can you imagine what the crowd would be like if Florida came to Charlotte? So Charlotte gets paid, not just a buyout. They get paid on their big home date. And it's also probably going to be on television. So it's a really neat twist to it for Charlotte. So, I thought that was nice.
Glenn: Yeah, that's different. And I understand there is some breaking news today regarding Mallard Creek High School. What happened there?
Wertz: Well, Mike Palmieri, who is one of the best football coaches in North Carolina, certainly top-five started the program in 2007, built them into a national power. They've been ranked every year, Gwen, since 2014.
Glenn: Now, this is their football program?
Wertz: Yes, the head coach is leaving to go to Denmark High School in Georgia. So it's very big news in the high school football community. You know, the coach of your powerhouse program is leaving. In Mecklenburg County, unfortunately, we've dealt with this several times before. Just last year, we lost another one of our best coaches, Aaron Brand, who took a job in South Carolina. And it normally revolves around money because CMS doesn't pay well as compared to some of these other places. This is an issue and it's going to continue to be an issue with us losing our best coaches.
Glenn: Well, Langston, thanks for bringing us up to speed on sports this week.
Wertz: You're welcome.
Glenn: That's Langston Wertz Jr. , a sportswriter for the Charlotte Observer.
And by the way, Team LeBron won the NBA All-Star game 157 to 155.