Time Out For Sports: Basketball Heats Up, And A Female Wrestler Makes NC History
We have lots of sports headlines to discuss this first week in March. There's basketball, basketball and more basketball from high school to the collegiate level. There was also some wrestling history made in the state. Heaven Fitch of Uwharrie Charter in Asheboro became the first female to win one of the North Carolina High School Athletic Association's individual state wrestling championships.
Joining "All Things Considered" host Gwendolyn Glenn to discuss this and more is Langston Wertz Jr., a longtime sportswriter for the Charlotte Observer.
Gwendolyn Glenn: Hi Langston.
Langston Wertz: Hi Gwen. How are you?
Glenn: I'm great. So Heaven Fitch made history, winning the 106-pound weight class at the 1A division championship. What do you know about Heaven and how big of a deal is it?
Wertz: Well, it's a pretty big deal when you have a high school kid make the New York Post, the BBC, The Washington Post, Sports Illustrated... That story went viral. It was all over the place. She finished fourth last year in state. This is not a fluke. I mean, she was 54 - 4 this year. She was in the finals with seven other male wrestlers. She came out as the winner, she was most outstanding. She's legit, 54 - 4, she can go.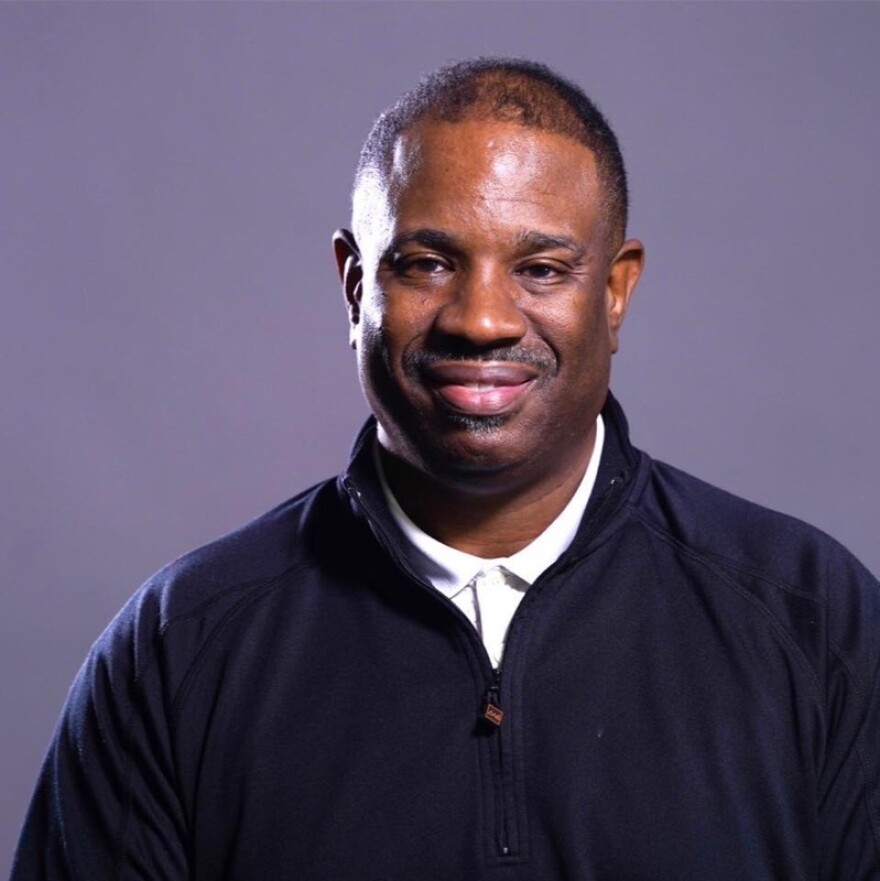 Glenn: She's legit. Continuing with more high school sports, the basketball playoffs are in motion. What's the field looking like as we're in the quarterfinals?
Wertz: We're down to the Elite Eight actually. Right now, quarterfinals. And on Tuesday, we have three teams from Charlotte left in the 4A boys and three teams from Charlotte left in the 4A girls, so there's a really good chance that a Charlotte team is going to advance to the championship. Northwest Guilford is going to come and play Mallard Creek's girls. Vance's girls are going to play at Providence. Providence's girls have never been this far. Independence, which has won a state championship two years ago is at North Meck and Northwest Guilford is at Olympic boys. I really think we'll have a boys and girls team from Charlotte trying for a state championship in two weeks.
Glenn: March Madness. How about a preview? We're just a few weeks away from the NCAA Tournament.
Wertz: Yeah, it's kind of hard. People keep asking me who are your Final Four picks. What I've been trying to tell people is I think the number one seeds is going to be Kansas, Baylor, San Diego State and Gonzaga. I know San Diego State is kind of a surprise, but they've lost one game. They're really, really good. Then I have six final four candidates right now and that may change next week when we talk. But I like Dayton, I really like Dayton, Kansas, Florida State, Gonzaga, Kentucky and Duke. If you ask me who I think is going to win right now? I'll say Kentucky.
Glenn: And you just mentioned Duke. UNC and Duke Part II is Saturday. Can the Tar Heels redeem themselves?
Wertz: Well, you know what Carolina ended its seven-game losing streak. They've actually won two in a row and they play Wake Forest at home, I think it's on Monday. And they have a chance to make it three in a row and then they'll play Duke after that. Duke's lost three out of four. So they've kind of gone the other way.
Glenn: Let's shift to the local scene, and Johnson C. Smith University basketball. The Golden Bulls have two international players, Nenad Milenkovic from Serbia and sophomore center Augustine Ominu from Nigeria. Are you surprised that they are the first international players on the JCSU basketball team?
Wertz: I think they're just kind of getting in on a trend. Back in '92 when the Dream Team came we showcased our best basketball players to the world. The NBA has really been pushing global basketball. Now you have more guys overseas who want to try to come to the states. Milenkovic from Serbia is the first white basketball player at Smith. He transferred from USC Aiken. He played at Concord First Assembly in high school. And Ominu, he played in Durham at Mount Zion. He came to the states trying to find a better life. You know, the NBA has 108 international players from 38 countries.
Glenn: And Magic Johnson said in one interview that they are changing the game and in a positive way. How so?
Wertz: Because they approach the game differently than we do, you know, a lot of times in the United States it's like let me shoot, let me dunk, let me shoot the three. They play more the old school game. They pass and cut and move. And when you watch them play, they kind of play the right way, so-to-speak.
Glenn: We can't move on from basketball without mentioning the CIAA tournament. It wrapped up in Charlotte, for now, this weekend, next stop, Baltimore. JCSU made it to the semifinals, who beat them and who won overall?
Wertz: Well, Winston-Salem State won the title, ESPN's Stephen A. Smith's alma mater. I noticed he was on Twitter kind of chirping a little bit before and after the game. They beat Fayetteville State 63 to 62. Winston-Salem State has a senior, Robert Colon, that had 25 points. He hit three free throws, 4.6 seconds left. That's pretty heavy pressure, going for the first championship in eight years. And I think Colon is seventh all-time in scoring for Winston-Salem State with 1,724 points.
Glenn: OK. And before we go, there's been a bit more clarity about the future of Cam Newton with the Panthers. This is what head Coach Matt Rhule said about Cam during NFL Combine Week.
Matt Rhule [Recording]: From my perspective, I'm unbelievably excited to get a chance to work with Cam. You come in from the outside. You don't really...you kind of know as a fan. But just on a personal note, getting to know him. I mean, he is a diligent guy. He's working so hard both in Atlanta and in Carolina to get himself healthy.
Glenn: So, Langston, what do you make of that?
Wertz: I don't know what to make of anything that's going on with Cam Newton right now, because, you know, you hear the NFL insiders say something totally different than what you hear out of the Panthers. I think we're just going to have to wait and see. Nobody knows what Cam's health is right now. I think so much hinges on can he play football at a high level? Can he stay healthy? Do the Panthers want to stick with Cam? Do they want to go in a different direction? They're going to have to show their cards eventually. But right now, nobody really knows.
Glenn: Langston, thanks for being here.
Wertz: Absolutely.