Need a one-stop shop to catch up on the top sports stories big and small? Time Out For Sports airs Mondays on WFAE's "All Things Considered" and has what you need to know about everything from Charlotte-area high school football highlights to the latest updates on the Carolina Panthers.
Time Out For Sports: Panthers Push Cam Newton Out, Coronavirus Impact & More
The sports world is still on pause due to the impact of the coronavirus, but amidst the pandemic, there are still major sports headlines happening, especially here in North Carolina. Joining WFAE's "All Things Considered" host Gwendolyn Glenn to discuss the recent decisions that officials with the Panthers organization have made and the impact of the coronavirus is Langston Wertz Jr., a longtime sportswriter for the Charlotte Observer.
Gwendolyn Glenn: Hi Langston.
Langston Wertz: Hi Gwen. How are you?
Glenn: I'm great. Now, Langston, you had been saying it all along that things weren't looking too good for Panthers quarterback Cam Newton staying with the team. A few weeks ago at the NFL combine, head coach Matt Rhule sang Newton's praises and indicated that Newton, who was drafted by the team as the first pick in 2011, would stay. Last week, the team announced they gave Newton permission to seek a trade and Cam wasn't happy with that at all?
Wertz: No. I mean, we talked about the Instagram video he made when he asked for a little commitment. You know, I think he was getting a little tired. He wanted a long term extension, it sounds like. And I'm sure the team wasn't willing to give him an extension without seeing him play.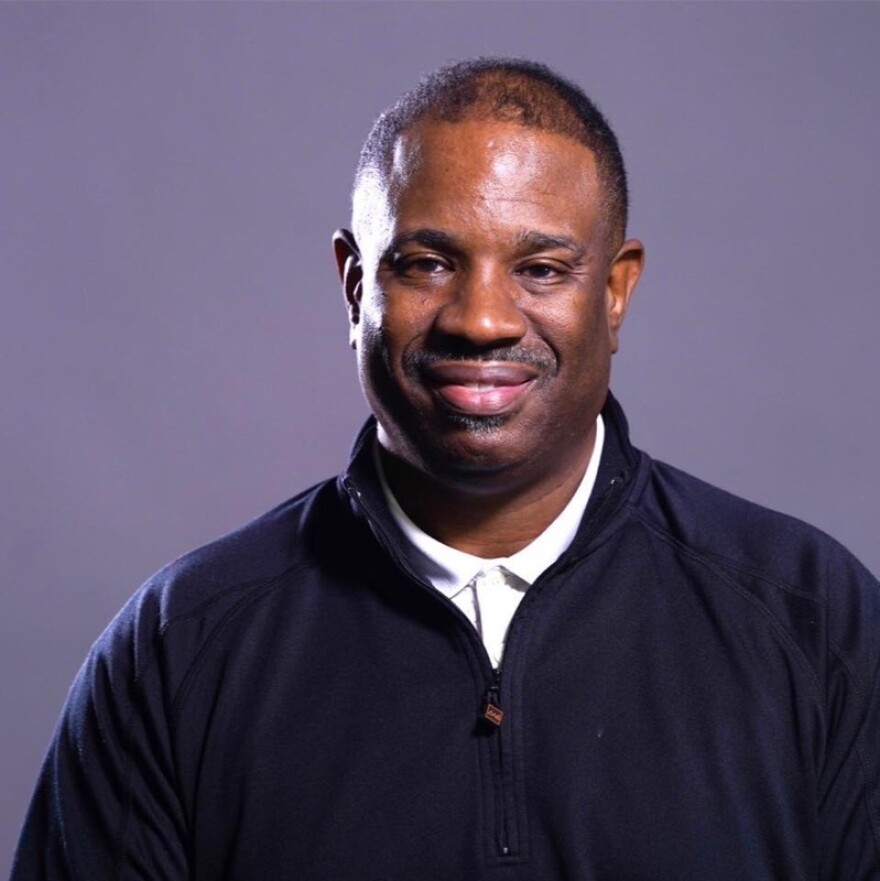 And this is just me guessing. But I think Cam's going to be cut this week. It's going to kind of be an inglorious end to what's been an inglorious career. You're talking about a guy who threw for more than 29,000 yards, nearly 10,000 yards ahead of number two, Jake Delhomme. If he's not the best player in franchise history, he's in the top three. You know, Cam Newton Foundation has given over $5 million to schools and nonprofit agencies in Atlanta and Charlotte and affected nearly 30,000 students. After home games, Cam would frequently go out and give food and pizzas and blankets to homeless people. It's kind of shocking the way this is ending, but sports is a business and hopefully, Cam will find a place to land and the Panthers will move forward.
Glenn: And he said immediately after they announced that they were giving him permission for the trade, that he didn't ask for it and that he felt he was being forced out.
Wertz: Yeah. And then right below that on Instagram, Greg Olsen said, 'sounds familiar.' So the Panthers are definitely moving in a different direction and they're moving there quickly. Sounds like Matt Rhule wants his guys. He doesn't want to have leftover holdover guys.
Glenn: What's next for Cam you think? There's been talk about him in Chicago and even New England since quarterback Tom Brady has signed with the Tampa Bay Buccaneers?
Wertz: It's funny in the NFL right now Gwen because teams want to get players in for physicals, but they can't do that because the coronavirus and everybody wants to know whether or not Cam is healthy. You know, he may be in limbo for a while. I think, you know, probably a landing spot for him would be New England, potentially, maybe L.A.
Glenn: And back to Tom Brady with him heading to Tampa Bay that means he'll go against the Panthers twice a year?
Wertz: Yes, he will. He'll have two Pro Bowl wide receivers in Mike Evans and Chris Godwin, those are two things he did not have in New England last year. He didn't have any open targets a lot of times. So Tampa Bay immediately goes to a conference favorite.
Glenn: And Langston, what about quarterback Teddy Bridgewater coming to Carolina, according to reports. Has it been confirmed?
Wertz: Oh, yeah. Teddy is coming to Charlotte. He signed a three year, $63 million contract. He's 27 years-old. He's a five-year pro. He was drafted number 32 by the Minnesota Vikings coming out of Louisville in 2014. It's going to be a big opportunity for him to come here and have a chance to play. The Panthers get him for three years, and they can get out of the contract pretty easily if it doesn't work out in 2022. So if they do end up drafting a guy like Trevor Lawrence, Trevor has a year to learn under Teddy Bridgewater before he takes over.
Glenn: Okay, so let's shift to high school. I understand that coaches are doing things to help student-athletes who are having a hard time with their seasons ending prematurely. What are they doing?
Wertz: Oh, wow. They are creating workout programs and meeting with them on video calls. I mean, they're literally taking food to kids, taking kids to the grocery store for their families. I mean, coaches go you know, far and beyond to support families in need during this crisis. It's just wonderful to see, you know, a community coming together.
Glenn: A lot's happening here because of the coronavirus, and I'm sure lots of advertising dollars are probably being lost as well?
Wertz: Absolutely.
Glenn: Do you think people are actually watching the reruns of games that are being shown in place of live sports events?
Wertz: Yeah, I haven't seen any reports on the ratings. But, you know, looking at social media, people are watching and kind of having nostalgic reactions to it. I don't know that it's in a large number, but, you know, I think people do want some sports and that is a way to kind of relive some games you hadn't seen. I know, like the Houston - NC State game from '83 was on the other day. And I know people probably heard about that game, with Jimmy Valvano running around after Dereck Whittenburg makes the shot. Or Lorenzo Charles, rather, makes the shot, but it probably is interesting to see the whole game in total for a lot of people. So if you're nostalgic like that, maybe these games do hold some memories for you.
Glenn: Langston, thanks for talking sports with us today.
Wertz: Absolutely.