Need a one-stop shop to catch up on the top sports stories big and small? Time Out For Sports airs Mondays on WFAE's "All Things Considered" and has what you need to know about everything from Charlotte-area high school football highlights to the latest updates on the Carolina Panthers.
Time Out For Sports: Fred 'Curly' Neal Remembered, Former CMS Star Goes Pro & More!
The legendary Harlem Globetrotters basketball player Fred "Curly" Neal was a Greensboro native and JCSU graduate, who played for the Golden Bulls. He died last week at the age of 77. Curly Neal played all over the world for the entertaining Globetrotters from 1963 to 1985. Joining "All Things Considered" host Gwendolyn Glenn to discuss the legacy of Curly Neal and other sports headlines is Langston Wertz Jr. a longtime sportswriter for the Charlotte Observer.
Gwendolyn Glenn: Hi Langston.
Langston Wertz: Hi Gwen. How are you?
Gwendolyn Glenn: I'm great. So, Langston, Curly Neal was known for his awesome dribbling skills and showmanship with the traveling comedic exhibition team Harlem Globetrotters, who combine athleticism, theater and tons of laughing moments in their expert style of play. Curly was often the main attraction for the team when he played. What was special about Curly?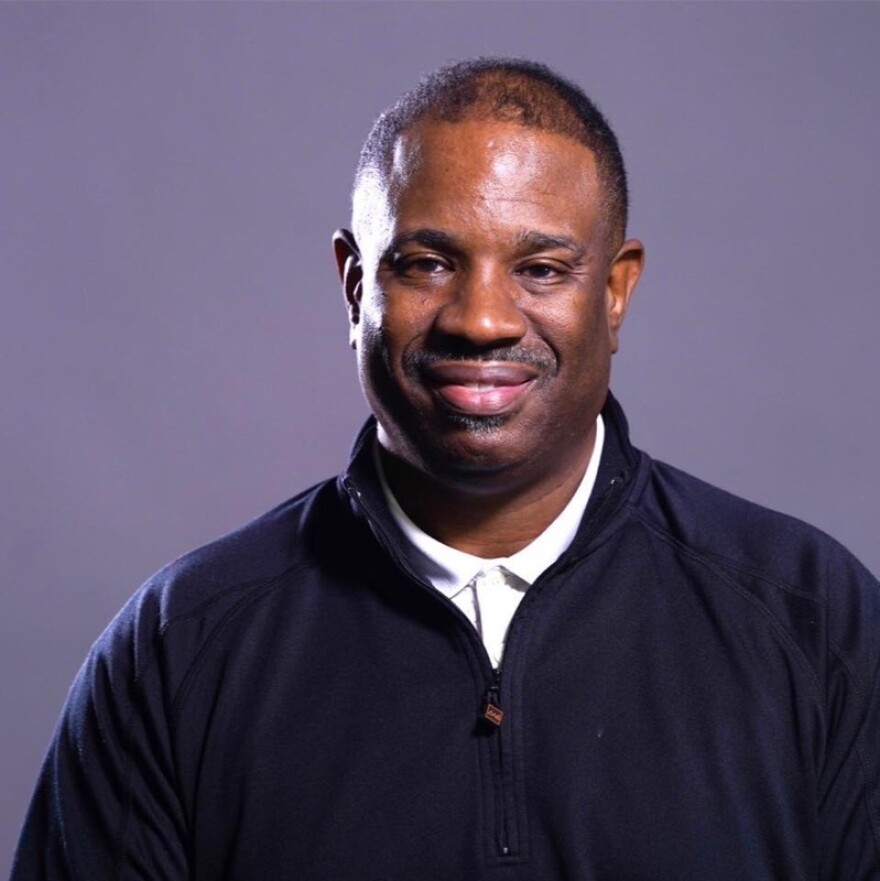 Wertz: He was just a true showman at heart. I mean, he was a guy who just connected with audiences and people just loved him. I mean, the Globetrotters promoted Meadowlark Lemon. He was a great showman in his own right, as kind of the leader of the band. But the star of the show often was Curly Neal. He just had this amazing ability to handle the basketball. But he also had amazing ability to connect with people.
Glenn: Yeah. And he averaged more than 20 points a game when he played at Johnson C. Smith. He won the CIAA's Top Guard award. Why do you think he didn't go the regular NBA route?
Wertz: The NBA back then wasn't like the NBA now. The average salary was about $12,000 per season. So maybe Curly thought pursuing the Globetrotters was a better situation. I know he had offers from four NBA teams coming out of college. The Knicks, the Pistons, then the St. Louis Hawks and the Baltimore Bullets. With the Globetrotters he played in 6,000 games in 97 countries. I mean, he had a pretty decent career.
Glenn: And he was a humanitarian as well, doing a lot of work with the Globetrotters Foundation. And for those who don't remember, he did some acting on shows like "The White Shadow," "Gilligan's Island." And there was also a cartoon about the team. And he, of course, was one of the stars. A great legacy, wouldn't you agree?
Wertz: Oh, yeah. I mean, used to watch Curly Neal cartoons on Saturday mornings and Scooby-Doo. I mean, you could always see the Globetrotters all over the place. In 2008, the Trotters retired his number. He was the fifth player to get that designation after guys like Meadowlark Lemon.
Glenn: The Globetrotters retired Curly Neal's number 22 jersey in a ceremony at Madison Square Garden, a place he said was his favorite place to play. He will be missed.
So Langston, let's move to some college basketball headlines. According to reports from Power98fm West Charlotte High School star Patrick Williams has decided to declare for the NBA draft. The freshman at Florida State University will not return as a Seminole in the fall. Langston, you've covered Williams in the past. What do you make of this decision?
Wertz: I don't blame him. I think people were surprised that he was being seen as a top 20 draft pick by some mock drafts, but once you get into the first round of the NBA draft, it's hard not to go because that's a guaranteed salary. You know, Patrick had a great freshman year at Florida State, he averaged 9.2 points per game, four-point rebounds and 22.5 minutes. That may not sound like a lot but Florida State plays a lot of guys in their system. You know, you have a chance to be a top 20. You almost have to go.
Glenn: And Langston, it's also looking like the NCAA will allow basketball players to transfer without sitting out a year. Explain that. And how does that change things?
Wertz: That's going to be a really big deal because, you know, it also kind of levels the playing field for players and the coaches can leave and go at any time. And players often have to sit out a year if they want to transfer.
Glenn: And Langston, I know we've talked about it a lot, but at the end of last week, the Panthers quarterback issue seems to be resolved with a signed contract.
Wertz: Yeah. Teddy Bridgewater signed a three year, $63 million deal. Teddy Bridgewater will be making his first start as a starting QB in a regular situation in five years. And the Panthers also signed the XFL quarterback, P.J. Walker. P.J. Walker, like Teddy Bridgewater, both have experience working with the Panthers offensive coordinator. So I think there's definitely a connection there. You know, as far as Cam goes, he's going to be very, very motivated to do well. You know, there's a chance he may end up in Washington, which is going to be interesting because Washington is going to play Carolina this year.
Glenn: And as we all know, the coronavirus pandemic has halted sports on every level. The 2020 Summer Olympics in Tokyo. The Olympics has been pushed to 2021 and we really don't know when things will be back to normal. What do you think will be the long term impact on sports as we know it?
Wertz: It's just really hard to say because we don't know when sports is coming back. You know, the NFL draft is the only thing we know is definitely going to happen. And that's going to be April 23 - 25 in Paradise, Nevada. You know, baseball is looking at mid-May that may have to be pushed back. Hockey's looking at May they may have to be pushed back. College football has postponed spring practice, but we just don't know right now.
Glenn: A lot of uncertainty.
Wertz: Yes, absolutely.
Glenn: Langston, thanks for talking with us for this edition of Time Out For Sports.
Wertz: You got it.
Glenn: Langston Wertz Jr. is a longtime sportswriter for The Charlotte Observer.