Need a one-stop shop to catch up on the top sports stories big and small? Time Out For Sports airs Mondays on WFAE's "All Things Considered" and has what you need to know about everything from Charlotte-area high school football highlights to the latest updates on the Carolina Panthers.
Time Out For Sports: Harvick Wins Socially Distant Race, And Charlotte Scores PGA Championship
NASCAR had a comeback this weekend with races in South Carolina. Drivers returned to the tracks with no fans. Speaking of returning, professional leagues like the NFL and NBA are making plans to restart games amid the coronavirus pandemic. There's also some exciting news for local golf fans. Langston Wertz Jr., a longtime sportswriter for the Charlotte Observer, joins us to discuss these headlines and more.
Gwendolyn Glenn: Hi, Langston.
Langston Wertz: Hi, Gwen. How are you?
Glenn: I'm good. Well, NASCAR returned with races in Darlington over the weekend. Who won, and what was it like with no fans on TV?
Wertz: On TV, it was almost normal. But then they show the stands and it was sort of kind of shocking to see, you know, a major race with no fans. Kevin Harvick won the race. I thought it was an interesting race. NASCAR, you would think, is one of the easiest sports to bring back. It was nice just to have sports back.
Glenn: Well, tell us about some of the safety precautions in place besides no fans.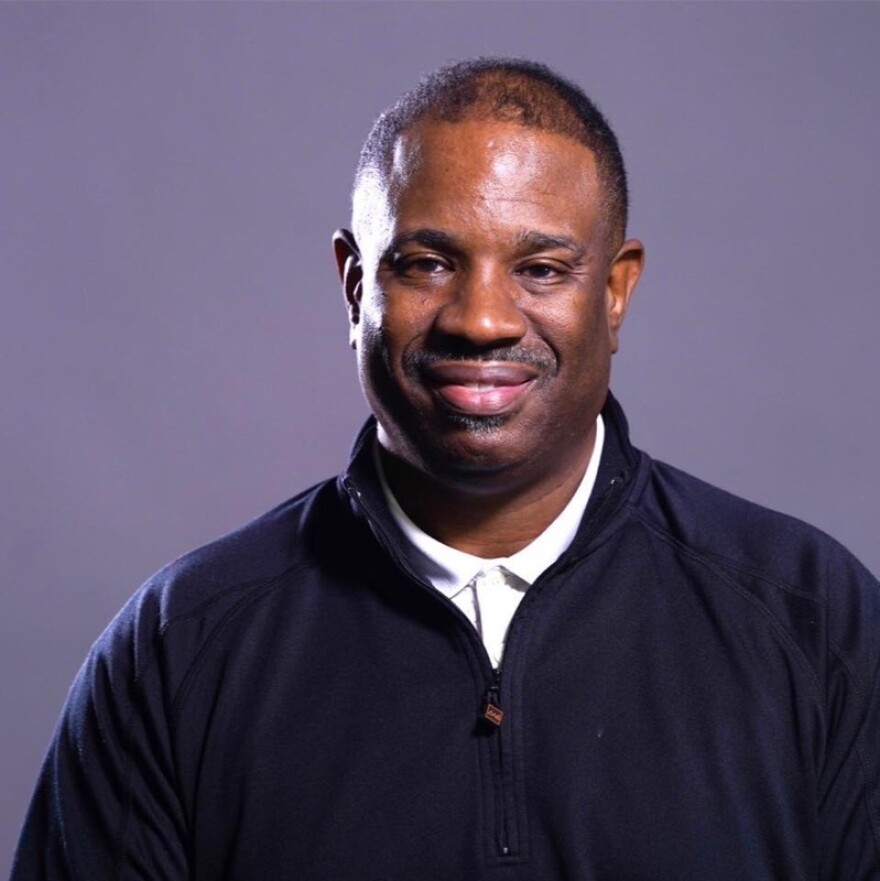 Wertz: Well, all the drivers had to wear masks and undergo temperature checks. They were encouraged to social distance as much as possible. What was interesting is when Harvick got out of his car. You know, they have the post-game doughnut, and he ate them in front of nobody. It was dead silence. People who call the race were actually not even onsite. The main broadcast group for FOX was 95 miles away in Charlotte. So, it was a little bit different than what we're used to, but, I think fans definitely got a treat with live sports.
Glenn: And Langston, Charlotte is up next with the Coca-Cola 600, NASCAR's longest race, for Memorial Day weekend. It's going to also be a lot different, right?
Wertz: Yes. They're going to have the same protocols they had in place for the race in Darlington. And, you know, this is obviously one of the premier races on the schedule, so there's going to be a lot more eyeballs on it.
Glenn: And one thing people in Charlotte and other places are also accustomed to is seeing all of the fans with their large Winnebagos in the fields. And you won't see that this time around either.
Wertz: No, no. That's going to be going away. It's kind of part of the new normal. I think it's going to be this way with all the sports for some time.
Glenn: Well, let's move on to "The Last Dance," a 10-part documentary about Michael Jordan and his final season with the Chicago Bulls. The final episode aired on ESPN last night. Langston, you watched the series. What are your thoughts on it? And was it an objective portrayal of that era, or was it too sensational as some people have said?
Wertz: You know, it's funny because you look at social media and you talk to people, and it seems like the people outside of my industry just loved it, loved it, loved it. And some of the people inside the industry kind of looked at it with a side-eye because Michael Jordan, he controlled the documentary, so it's going to look the way he wants it to look. But I think, me personally, I thought they did a really good job of capturing that era of basketball that I loved so much. The show did a good job of showing how physical it was, and they did a pretty decent job of showing how Michael Jordan was. I hate that it ended last night. I could've watched another couple of weeks.
Glenn: And continuing with the NBA, there is talk of the league resuming the season. How true and how likely is that?
Wertz: Well, talking to some of the guys who cover the league, the percentage I hear is that they're 80% likely to have a continuation of the season, and that's probably going to mean bringing all the players to one town or maybe two towns and playing all the games there versus trying to fly all over the country.
Glenn: Now, as for the NFL, teams can open facilities May 19 provided state rules allow it. What are you hearing in terms of the Carolina Panthers?
Wertz: Not much. The biggest news we got from the Panthers last week was David Tepper, the owner, saying he thought the game could go on this season with fewer fans. But in terms of training camps, you know, teams are talking about going into some of the states that are welcoming — Arizona and Florida being two — and possibly going on to college campuses, which the Panthers have done in the past.
Glenn: And on the high school front, schools were cleared for offseason activities on June 1. That's good news for these athletes, right?
Wertz: Yes, but right now it really doesn't mean a lot because the state rules supersede those rules, so until we get to Phase 2 and maybe Phase 3, they're really not going to be allowed to come back on campus for off-season activities like weight lifting, basketball team camps and those types of things. I do think we'll see those in July. I'm starting to feel a lot more optimistic about high school sports even coming back in the fall.
Glenn: And finally there's big golf news. Charlotte has been awarded the PGA Championship in 2025. That's a big deal to a lot of people and the city of Charlotte right?
Wertz: Absolutely. You know, golf has four major championships — four little Super Bowls — and that's one of them. It just shows how much the tour loves the city, and I think the city loves the tour.
Click here for the latest coronavirus news on WFAE's live blog.
Sign up here for The Frequency, WFAE's daily email newsletter.
What questions do you have about the coronavirus? What has this experience been like for you? Share your questions below.
_