SC Gov. McMaster Defends Saying 'You Have To Dominate' Protesters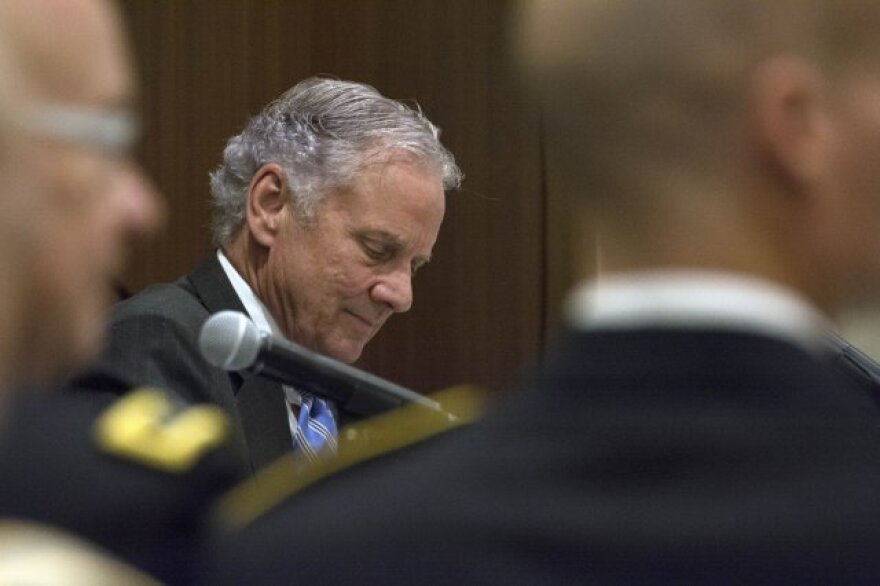 South Carolina Gov. Henry McMaster defended comments he made in a phone call this week with President Trump, in which leaked audio revealed him saying protesters were paid and law enforcement should "dominate" protesters.
McMaster was speaking at a press conference Thursday about hurricane preparedness when he was asked about the audio, obtained by the Washington Post, where he said, "Strength works. You have to 'dominate,' as you said."
"We've made it very clear we welcome protests," McMaster said Thursday. "We've had a lot of protests over the years in South Carolina and had no trouble at all. But when rioters get involved in a peaceful protest and result to violence and are destroying people's property, that is not a good thing. It is against the law and we will do all we can to see that it doesn't happen.
"Having the force necessary to stop that is a way to prevent that from happening. That's where the National Guard comes in. That's where strong police presence is a good thing to have. You hope you don't need it, but if you need it, it's good to have it."
McMaster went on to paraphrase a Ronald Reagan quote about obtaining "peace through strength."
"This is an iteration of peace through strength," he said. "I see it as a deescalation of violence. That's the whole purpose."
Asked about how he knew protesters were being paid, McMaster simply said, "There's a lot of information about that, as well as other descriptions and insights into the character and who those rioters were. Now, those were not protesters. Protesting is one thing. Rioting and destroying property through criminal acts is completely different."
Sign up here for The Frequency, WFAE's daily email newsletter.
_