Charlotte Talks: Virginia's Dominion Energy Purchases SCANA; Molly Grantham And 'Small Victories'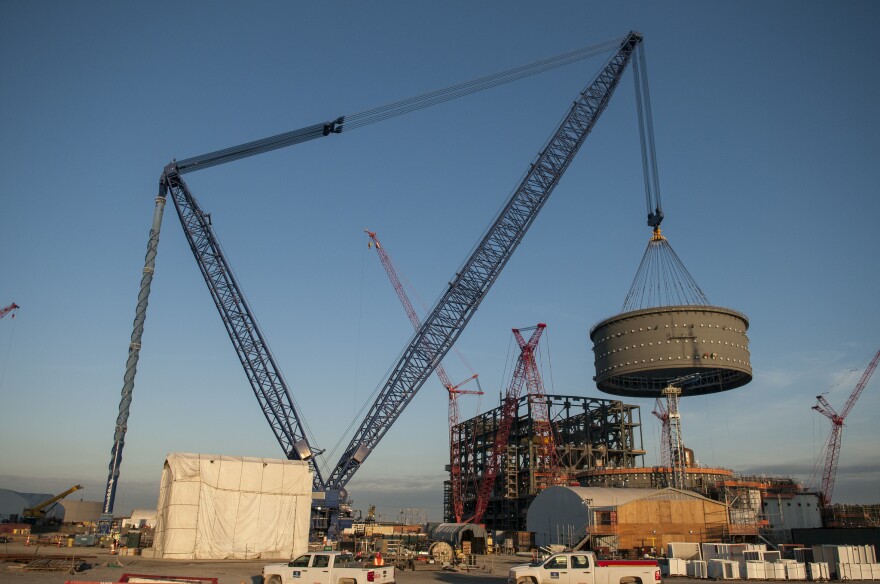 Tuesday, January 9 2018
Customers of electric utility SCANA have been stuck paying for a failed nuclear project in South Carolina, but relief may be in sight. Virginia's Dominion Energy wants to buy the debt-laden utility, so Mike Collins and area reporters sit down to discuss the likelihood of that purchase being approved. Then, WBTV News Anchor Molly Grantham has written a book about her life, on- and off-camera as a working mom. She's frank about her experiences and shares her thoughts.
Part One: Dominion Energy Purchase of SCANA
A positive solution could be in sight for customers of SCANA Corp in South Carolina, who have been stuck paying for a failed nuclear project there.
A years-long construction venture for 2 new reactors at the SCANA nuclear plant in South Carolina was abandoned last July, after cost overruns, construction delays and the lead contractor's bankruptcy.
The debacle led to politicians arguing over who should pay for the aborted project, and all the while, customers continued to pay for it.
Last week, Virginia's Dominion Energy said that it will buy SCANA and will also assume the embattled company's debt and refund customers for what they've paid for the canceled expansion.
If regulators and shareholders give the deal the green light, it could spell relief and a positive outcome for consumers.
Mike Collins and guests go through what happened and what it will mean for the SC utility.
Guests:
David Boraks, WFAE's Environmental Reporter
Avery Wilks, State House Reporter for The State in Columbia, SC
Part Two: "Small Victories"
WBTV Anchor Molly Grantham is, like many Charlotte women, is a working mom with two young kids.
Like other working moms, she juggles her children's care and activities with her work, and comes away with mixed feelings about fitting everything in, missing time with her children and loving her career.
But not every working mom is a public figure. Grantham took to writing essays about her kids and her experiences as a parent on social media, and now those stories have been transformed into a book, "Small Victories: The Off-Camera Life of an On-Camera Mom".
Molly Grantham joins Mike Collins to share her story.
Guest:
Molly Grantham, anchor at WBTV, author of "Small Victories: The Off-Camera Life of an On-Camera Mom"