Charlotte Talks: Mecklenburg Parks At The Bottom Of National Rankings, New Parks Director Weighs In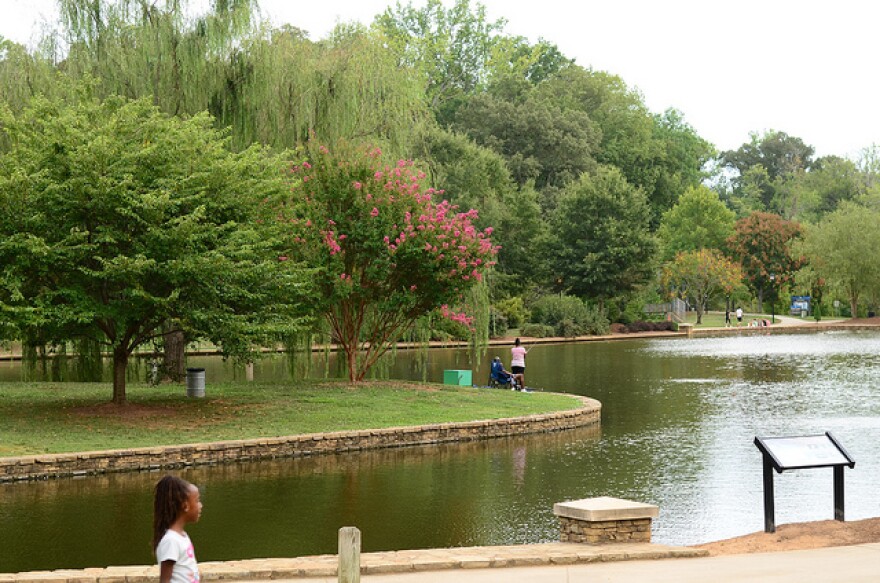 Thursday, June 7, 2018
For five years, this area has been at the bottom of national rankings for parks. We talk with the new director of the park system about that and about whether proposed funding is enough.
Charlotte is proud of its parks and public green spaces, but a new national ranking of public park systems again put Charlotte at the bottom. The Trust for Public Lands, a nonprofit dedicated to neighborhood parks, ranked Charlotte's parks 97th out of 100 of the largest US cities for quality and investment in parks. We have ranked at or near the bottom of the study for the last five years.
Charlotte received high marks for park size, but low marks for park proximity, accessibility, and per-resident spending. We're also way behind on developing our greenway system even though bonds for that development were approved years ago.
The county's proposed budget includes money for the parks system, but is it enough? Parks advocates say funding for our park and recreation system is not adequate. In a city growing by leaps and bounds, they argue our parks are struggling to keep up. Mike Collins talks with the new director of the county's park system and others to get an update on the status of our parks.
Guests
Lee Jones, Director of Mecklenburg County Park and Recreation
Heidi Pruess, Chair of the Mecklenburg County Park and Recreation Commission, an advisory body to the Mecklenburg County Board of Commissioners
Charlie McCabe, Director of the Trust for Public Land's Center for City Park Excellence
Related resources:
Mecklenburg County Park and Rec website
The Trust for Public Land's ParkScore ranking for Charlotte