Need a one-stop shop to catch up on the top sports stories big and small? Time Out For Sports airs Mondays on WFAE's "All Things Considered" and has what you need to know about everything from Charlotte-area high school football highlights to the latest updates on the Carolina Panthers.
Time Out For Sports: Races In Alamance County, Proposed Paycuts For Pros, Cuts To College Sports
Races took place this weekend in Alamance County in defiance of the governor's executive order against large crowd gatherings. Some professional sports have proposed pay cuts for players. Some colleges are cutting back on some sports. And the NBA looks to be on track for a comeback. With "All Things Considered" host Gwendolyn Glenn to talk about these topics is Langston Wertz Jr., a veteran sportswriter for the Charlotte Observer.
Glenn: Hi, Langston.
Wertz: Hi, Gwen.
Glenn: Well, Langston, let's start off with this. That's sound from the Ace Speedway in Alamance County near Elon, where last weekend and this weekend a few thousand fans watched the races and most did not have a mask or practice social distancing. Langston, how are they allowed to go on?
Wertz: They had 2,500 people there this past weekend. And the track owners decided they're going to go on with the races, you know, and basically not adhere to the ruling and they're saying, you know, do what you will. And they did it two weeks ago. They did the past week.
Glenn: But I'm saying the local officials, law enforcement, they did not come in and shut them down.
Wertz: Yeah. They're just saying there's not enough of them to enforce it with so many people there. That's what they said both weeks. There were just too many people to try to enforce.
Glenn OK, well, let's move to major league baseball and pay cuts. They are proposing pay cuts on a sliding scale with the highest-paid players getting the largest cuts in pay. But minor league teams across the country, like the Charlotte Knights, are also experiencing pay cuts and layoffs. Update us on this.
Wertz: You know, baseball's not having as many games and they're going to have, to there's less money coming in. The owners just don't want to go into the pocket and pay it. I understand it. But the players also feel like they need to get paid for what they do. And at the major league level the salary cap's about $4 billion. And the owners want to do an 82 game season, which would drop the caps about 1.3 million, I think it is. The players today came back with a different proposal to expand the season to about 120 games, which would push the World Series past Thanksgiving, which is crazy. The regular season will end on Halloween and they propose $2.8 billion in salary, so, much less reduction than what the owners are proposing, 1.3, and that trickles down to the minor leagues as well. And everybody's got to take a paycut because of playing fewer games. The question is, you know how many games we want to play? Obviously, the players want more, the owners want less. And then I guess they'll be somewhere the middle.
Glenn: Yeah. And it's not like talking about the minor leagues that they're making a lot of money, maybe $300 - $400 a week to begin with. And they're working, many of them, two jobs just to try to make their dream come true of playing in the major leagues.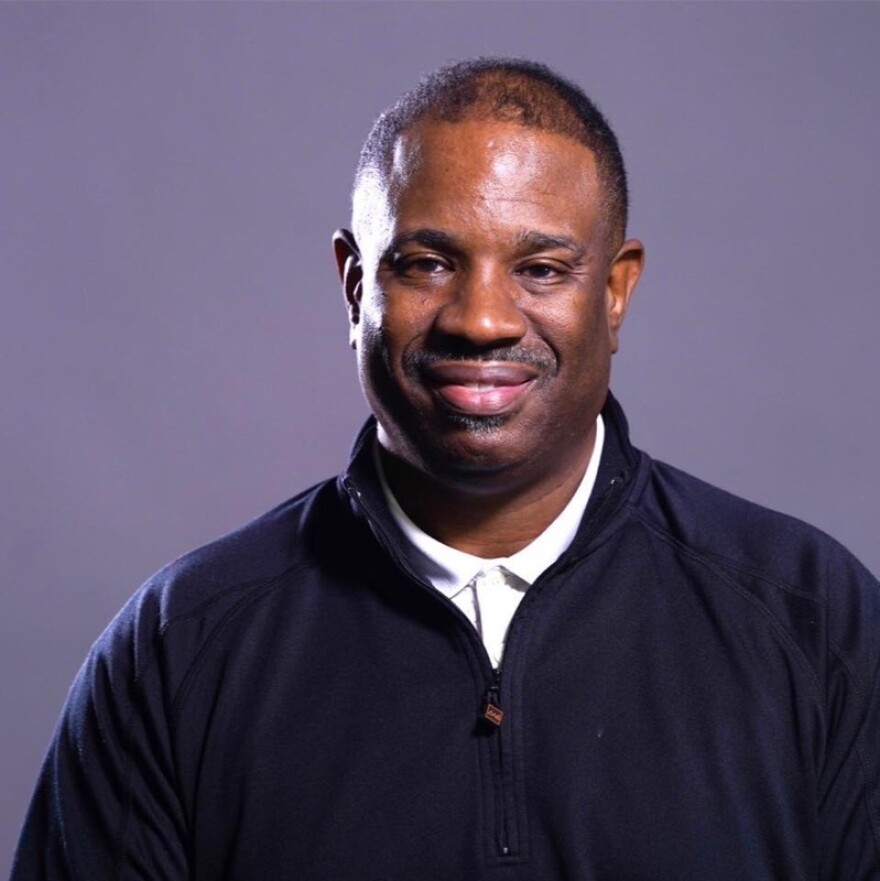 Wertz: Definitely going to be a pinch, lot harder in the minor league. This is like everything else in society - the bottom line always get hit, hit the hardest. And that's going to happen in minor league baseball. For some of them, unfortunately, it may mean the end of their career. They have to choose, you know, family over baseball.
Glenn: Right. And the pandemic is also affecting soccer with pay cuts announced last night for players there as well.
Wertz: Yeah, same deal. You know, fewer games being played and owners not wanting to eat the cost, there's not as much revenue coming in so they have to make cuts somewhere.
Glenn: Also along those lines because of lost revenue during the pandemic, some North Carolina colleges have cut sports. Who are some of them? And what sports are getting hit?
Wertz: Yeah, East Carolina's cut sports, Appalachian State's cut sports, Furman cut baseball, women's soccer's been cut some places. So it's the same deal, Gwen, as with the professional leagues. There's less revenue coming in and these schools are just trying to figure out how to meet their budgets. But it's definitely going to be something to look at moving forward. And, you know, how does that trickle down to the high school? How many kids are going to play those sports that don't get scholarships if that were to continue?
Glenn: Well, speaking of high school sports, June 8 is when private high school sports are set to come back. Do you think CMS is gonna follow that as well?
Wertz: I don't know. The state is saying they're trying to target June 15 for return to high school sports, but that was really dependent upon whether or not North Carolina's coronavirus numbers have held steady. The private schools have a long list of precautions they're taking, though. So many people can be together inside and so many people can be together outside. You have to always work out in the same pod. You have to bring your own ball, two people can't touch the same ball. You have to bring your own water bottle. You cannot take your shirt off. The public schools, including CMS, are going to follow the same types of protocol if and when they do come back.
Glenn: Okay. Well, before we go, let's talk about the NBA and PGA Tour. Both look like they are on track to come back. How are they planning on making it happen?
Wertz: Yeah, the PGA Tour is coming back in a couple of weeks. That's probably one of more easy sports to bring back because you're outdoors and it's easy to social distance on a golf course. I have not heard they're going to allow that same number of fans who normally allowed to come in. Basketball, it's really looking like basketball is going to be going. The question is, is how many teams are talking about 30 teams? Twenty-two teams. You know, they don't know how many teams. There will be a little controversy. All the teams aren't allowed back.
Glenn: And yeah, and that will definitely affect the Charlotte Hornets. And talking about ratings and golf, 5.8 million people watched - who was it? - Payton Manning, Tiger Woods, Brady and Phil Mickelson. That was a lot of viewers.
Wertz: Yeah, the highest-rated cable golf event since Tiger Woods came back from his scandal in 2010.
Glenn: Well, Langston, thanks for joining us for a time out for sports.
Wertz: Sure. No problem.