Need a one-stop shop to catch up on the top sports stories big and small? Time Out For Sports airs Mondays on WFAE's "All Things Considered" and has what you need to know about everything from Charlotte-area high school football highlights to the latest updates on the Carolina Panthers.
Time Out For Sports: Hurricanes Head To NHL 'Bubble' For Virus-Era Hockey
The Carolina Hurricanes are heading to Toronto. Former Charlotte Christian baseball star Daniel Bard is attempting a comeback in the major leagues, and the battle between Zion Williamson and his former marketing agent escalates.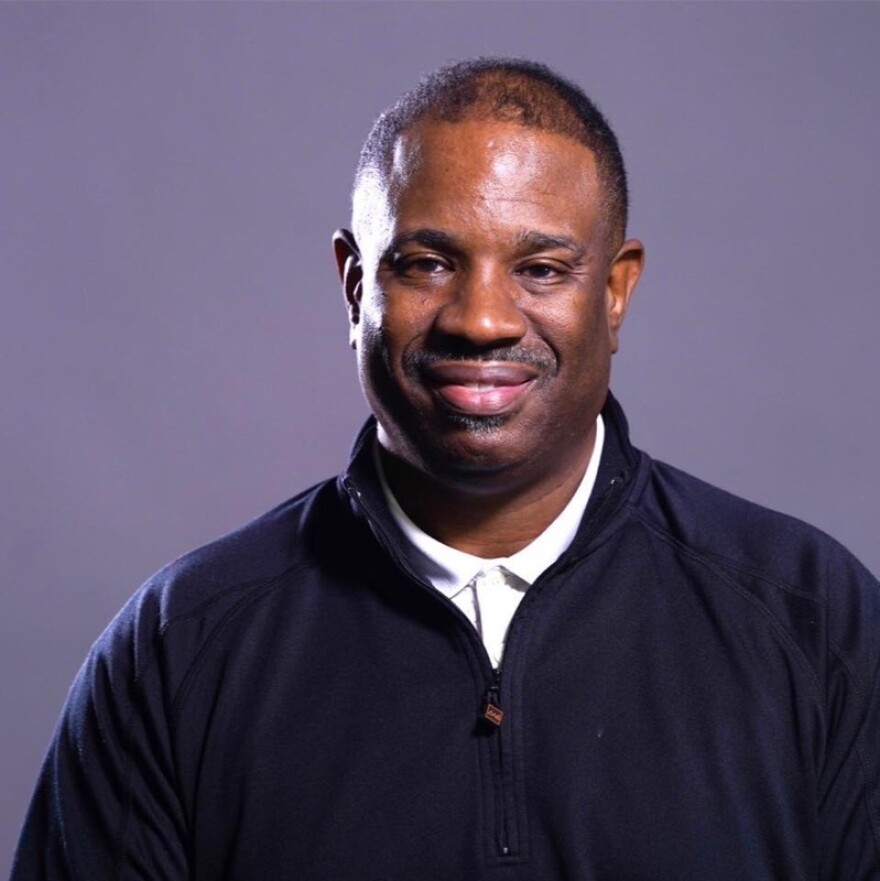 Veteran Charlotte Observer sportswriter Langston Wertz Jr. joins WFAE "All Things Considered" host Gwendolyn Glenn to talk about these stories for our segment Time Out For Sports.
Langston Wertz Jr.: How are you, Gwen?
Glenn: I'm good. Well, let's start with the Hurricanes. What's up with them going to Toronto?
Wertz: They're going to an NHL bubble. But it was amazing. When they left Sunday, the streets were lined with people honking horns, circling PNC Arena in Raleigh. It was almost as if they won a Stanley Cup, which they have done before. They're headed to Toronto with 11 other Eastern Conference teams where all 31 players on the Hurricanes and the other teams will be tested daily. They'll practice, then have an exhibition against Washington on Wednesday, and then they jump into a best-of-5 qualifying playoff series with the New York Rangers on Saturday.
Glenn: What kind of rules are in place in terms of safety in the NHL bubble there?
Wertz: Same as the NBA. They're doing a lot of "test, test, test, test, test." You know, you leave the bubble, you have to quarantine when you come back. It's very similar to what we've seen in other leagues. They took one more step of having the bubble outside of the United States. Canada has a much lower case count. So they feel like they have a really good chance to succeed. You know, some of the sports outside of the bubble, like the NFL and Major League Baseball, may have a tougher time. Baseball had Florida Marlins players and coaches pick up the virus just this weekend.
Glenn: They canceled their opener with Baltimore.
Wertz: Correct.
Glenn: A second ago, you mentioned the NBA, and their bubble is in Orlando (Florida), of course, and they're experiencing some glitches keeping players inside the bubble. That's proving to be a hard one. Possible virus exposures. But for the eight teams that are not in Orlando, like the Charlotte Hornets, there's been some movement on getting them on the courts. How so?
Wertz: They're in discussions with the NBA and NBA Players Association about giving the players a week of practice at home facilities, which will begin the second week of August, followed by two weeks of group workouts hosted by two of the teams not in the bubble. They haven't announced what cities those would be because if they don't change these rules, allow these teams to do something, they could go from March to December without any competitive group activities while these other teams are playing, practicing and doing everything else. It puts them at a big competitive disadvantage. And I would expect this to go through.
Glenn: Back to Orlando, former Duke player Zion Williamson left the bubble for personal reasons. Do you know what that was about?
Wertz: They said it was an urgent family matter to return to. Zion needs to be quarantined for four days. He passed the COVID test every day he was away. Apparently all systems go. He's expected to play this week.
Glenn: Right now, too, he is also embroiled in a lawsuit with his former marketing agent. It's really complicated. Could you break it down for us, please?
Wertz: OK. Deep breath here. Zion hired an agent from Miami named Gina Ford a few weeks after his freshman year at Duke in April of 2018. The next month, he signed a deal with Creative Artists Agency to handle his marketing and his NBA contract negotiations. Ford sued him for $100 million for violation of his original deal. Zion countered in saying the deal was void because it violated North Carolina rules, mainly because Ford was not registered to work in North Carolina.
Ford countersued Zion and said those laws didn't apply because Zion was not an amateur. Why was he not an amateur? Because she claims he received improper benefits before coming to Duke. Her lawyers produced an affidavit from a California man who said he had knowledge of a $400,000 payment made to Williams's stepfather via another agent. Williamson's lawyers countersued back, saying those claims are patently false. Zion's lawyers also say the documents are fake, the driver's license that the agent Gina Ford's team produced of Zion ... had numerous errors, including errors on his height and weight and a signature from Gov. Nikki Haley. Nikki Haley left office in January of 2017. The license that they provided was issued in May 2018. So we'll see where that goes.
Glenn: That's a lot.
Wertz: Deep breath.
Glenn: Well, after that, let's shift to former Charlotte Christian baseball star pitcher Daniel Bard, who was amazing for about four years with the Boston Red Sox. And then things went downhill. Here's what Bard had to say about his pitching problems.
Bard (recording): I couldn't throw a baseball without thinking about where every part of my body was throughout that throw. Forget trying to hit the target.
Glenn: Bard is making a comeback. How so? And with who?
Wertz: With Colorado. He came back this weekend, he got a 3-2 win over Colorado. That was the first time he pitched, Gwen, since April 2013. He's 35 years old. He working as a mental skills coach and mentor for the Arizona Diamondbacks. What happened is he was playing catch for some of the players and he kind of found himself again. And now he's a winning pitcher. ... It looks like he's back. It's a great story.
Glenn: This is what Bard had to say about what motivated him to come back to the mound.
Bard (recording): Finding an identity outside the game. Having kids, I think, changes your perspective on so many things. Trying to be patient with them teaches you how to be patient with yourself in a lot of ways. I kind of had a perfect storm of positive things that have allowed me to get back to this.
Wertz: I just think it's a wonderful story of stick-to-it-ness and it's something other kids can look for when things don't go well. You can stick with it.
Glenn: Now, we were talking earlier about the pandemic's effect on sports. Public school sports: No decision there. But it doesn't seem to be affecting basketball on the club sports level. A lot of action happened in Rock Hill (South Carolina) this weekend, right?
Wertz: For about the past month-and-a-half when high school basketball tournaments played at the Rock Hill sports center. ... This past weekend, 125-plus teams came in from ages 12 to 17. They had temperature checks coming in. The kids had to to fill out a questionnaire. They had to wear a mask. Coaches had to coach in masks. They took every precaution I think that you possibly could take for a sporting event.
Glenn: Langston Wertz Jr. is a longtime sportswriter for the Charlotte Observer.
Click here for the latest coronavirus news on WFAE's live blog.
Sign up here for The Frequency, WFAE's daily email newsletter.
What questions do you have about the coronavirus? What has this experience been like for you? Share your questions below.
_