Time Out For Sports: PJ Walker Starts, LaMelo Ball Is Drafted And Clemson's Troubles With COVID-19
The Carolina Panthers gave fans a shutout win on Sunday, ending a five-game losing streak. The Charlotte Hornets got the much sought after Lamelo Ball in the NBA draft. Charlottean Patrick Williams is going to the Chicago Bulls and Clemson University canceled its first game this past weekend after a football player tested positive for COVID-19.
Glenn Hi, Langston.
Langston Wertz Jr. Hi Gwen. How are you doing?
Glenn All is well. We got to start with the Panthers. Quarterback Teddy Bridgewater was on the sidelines with a knee injury along with Christian McCaffrey. And leading the team Sunday was PJ Walker, who was making his first career NFL start. The Panthers pulled it off big time, how'd they do it. Langston.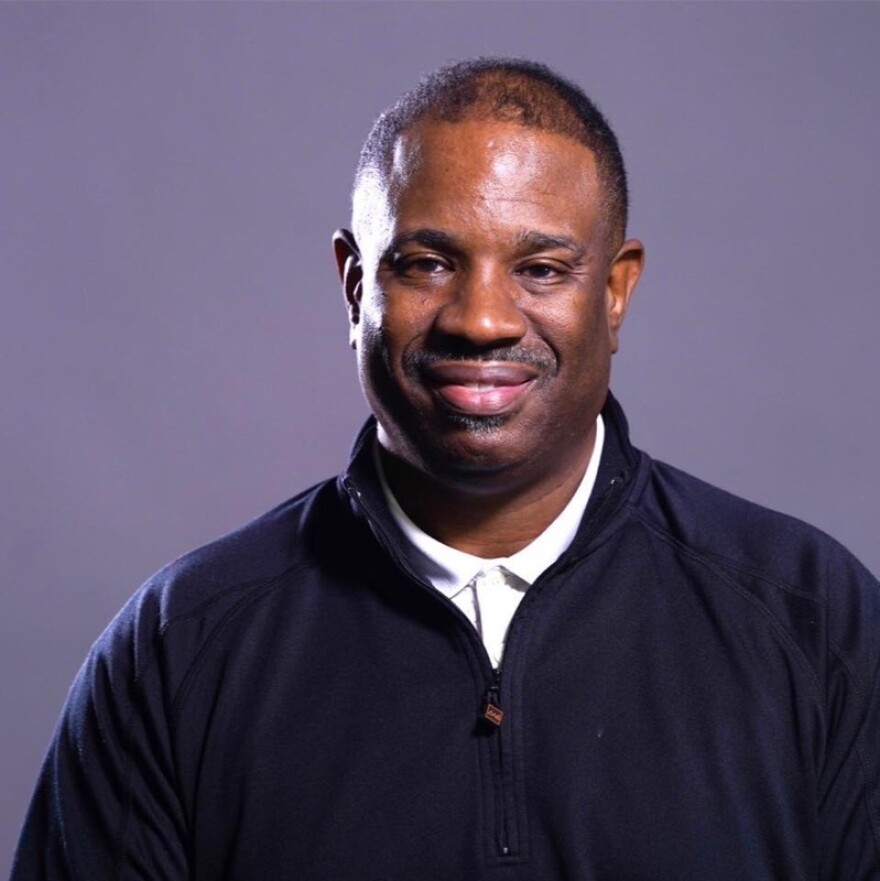 Wertz They did it with defense when they got the first shutout since the Super Bowl year 2015. And shutouts so rare in the NFL. There's only been one other one this year. So it was a really big deal. It came out of nowhere because, as you know, the last time we saw the Panthers, Tom Brady was killing them for forty-six points at home. So that out of the blue performance.
Glenn And a lot of credit was given to the Panthers defense, which has not performed well this season. What did they do differently on Sunday?
Wertz They had a lead and they were able to stop the run. So they kind of made Detroit one dimensional. And once they made them pass the ball out, they defend the world. The players after the game all talked about how they just pay more attention to the small things paying attention to detail. And they gave you kind of a glimpse into what they might you know, it may one day become under Matt Rhule.
Glenn And how do you rate PJ Walker's performance?
Wertz You know what Gwen? I thought he played really well. I thought, you know, two hundred fifty-eight yards passing had his first NFL touchdown. You know, he looked poised. He did throw two interceptions in the end zone. He definitely will have to work on his communication with receivers and don't throw the ball into a bad situation.
Glenn And a decision to not put Bridgewater in was a last-minute decision. Here's Panthers coach Matt Rule talking about that.
Wertz Ultimately Gwen, I really think, you know, the Panthers were three and seven going into that game and they're not going to the playoffs. Why risk getting a guy hurt? Give him another week to come back. I kind of feel the same with Christian McCaffrey. Unless he's 100%, there's no need to play.
Glenn OK, well, let's go to last week's NBA draft and hear what some of your colleagues are saying about the Charlotte Hornets pick of point guard Lamelo Ball.
Wertz I think the Hornets needed star power and they needed somebody who was going to put butts in the seats. They were 28th in attendance last year out of 30 teams in the NBA. LaMelo Ball has 5.6 million Instagram followers, he's got that flashy game, he's got the name. Everybody knows his brothers and his dad and the kid can play six, seven point guard. Incredible vision. And I think, you know, they can work on his jump shot. It's not a Michael Kidd Gilchrist thing where it's like really, really broken. And I think the kid works really hard.
Glenn Well, tell us about the team's other picks briefly. And do you think they got what they need for a better upcoming season?
Wertz I think the Hornets had a really good draft. They got a kid out of College of Charleston (Grant Riller) late in the second round who can score, probably go on to the G League team. And I really like the second-round pick of Vernon Carey from Duke. Charlotte was just excoriated last season on the inside so they needed that.
Glenn And then there's we can't forget the local star who was in the draft, former West Charlotte high sensation Patrick Williams.
Wertz Amazing. Two years ago, I was covering this kid in the state championships in Raleigh. And, you know, he goes to Florida State. He's sixth man of the year in the ACC. Averaging like eight or nine points a game. And he goes number four in the draft, which is the second highest ever for Charlottean. 6'8 230 lbs, can handle, dribble, shoot, pass. He's going to be a really good NBA player.
Glenn Well, Langston, the coronavirus is still causing havoc on sports events. This Saturday, Clemson University's game against Florida State was called off on game day when it was learned that day that a Clemson player tested positive for the virus. Now, Clemson coach Dabo Swinney was not happy over the cancelation.
Wertz Yeah, that's a tough one Gwen. They had a player that traveled with the team and tested positive once he got to Tallahassee, he had two negative tests in the week prior. Now, the Florida state need to take a big loss to Clemson a couple of weeks before national signing. No, they don't, but you hate to see this kind of thing happen.
Glenn And I know I ask you this almost every week, but any word from Charlotte Mecklenburg schools about sports coming back during the pandemic?
Wertz We finally got word.
Glenn Okay, Tell us.
Wertz They're going to follow the state association protocols, meaning they're going to allow the girls and the boys to come back and play, which is great news. And hopefully we get through. The season.
Glenn Start dates?
Wertz They started playing Nov. 16. The basketball starts on January, football in February.
Glenn Well, before we go, tell us quickly about the big game coming up between Notre Dame and UNC-Chapel Hill, that has a Union County native on the team.
Wertz Sam Howell, the quarterback from Sun Valley High School in Union County definitely has a chance to maybe not put his name into the Heisman race this year. But if he has a big game on Friday, he'll definitely put his name to the race next year. Everybody's going to be watching. It doesn't get any bigger than that.
Langston Wertz jr. Is a veteran sportswriter for The Charlotte Observer.