Welcome to WFAEats — a fun adventure where we explore all things tasty and interesting in the Charlotte food scene. We want to share stories, recipes and culinary escapades and hear about yours!
Second Helping: "Fresh Food. Fresh Start"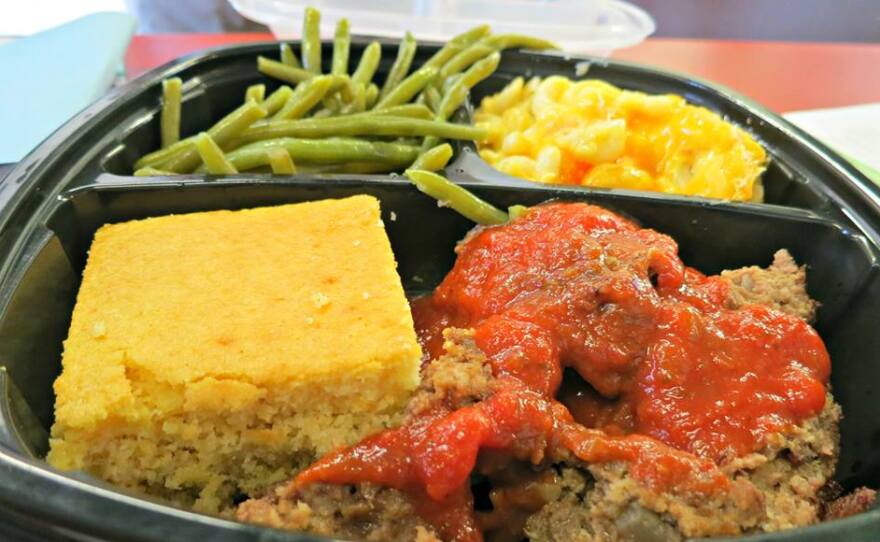 The fried green tomato casserole alone would be reason enough to go.
Second Helping opened the doors to its carry-out shop on Central Avenue on Monday. I was going to explain how the program employs formerly incarcerated women who have difficulty finding jobs when they leave prison.
But then I sampled the coconut cake.
I was going to tell you how its parent organization, Changed Choices, helps those who are "Building new lives beyond prison walls."
But then one of the ladies offered me a taste of the red velvet cake from Neet's Sweets, whose founder survived human trafficking to become an advocate for other victims.
I was going to commend the partners, such the Community Culinary School of Charlotte, who provide "Training in the culinary arts for adults who have faced barriers to successful employment."
But after one bite of the melt-in-your-mouth cornbread, I gave up. Yes, it's that good. And it's good food for a good cause. You can read more about the people and organizations behind this story by visiting their websites and Facebook pages.
I'm here to tell you about Granny Mo's meatloaf, and the Slammin' Pork & Slaw sandwich. The mac 'n' cheese and the collard greens. The catering business already underway, and the family meals, which you'll be able to order online soon.
And those desserts. Did I mention the individual pineapple upside-down cakes? And the sweet potato meringue pie? Today would be a good day to go back – for a Second Helping.
Second Helping is located at 2903-C Central Avenue, Charlotte, NC 28205. Open Mon-Sat 10:30-8:00; carry-out only. (980) 272-8427.