Writer's Pioneer Tales Bring History To Life
Writers often are encouraged to look for inspiration in their everyday lives. Tricia Wagner, a Charlotte-based author of short stories for children, found inspiration years ago when she moved west across the country with her husband and two children. Their flight traced what was once the Oregon Trail. "Moving is always hard," Wagner said in a telephone interview. "But as I was looking out the window of the airplane, I thought, 'What am I complaining about? What if I'd had to do this as a pioneer?'"
Wagner began researching life from the 1840s through the 1860s in the American West, including topics like westward expansion and slavery. She has completed eight children's books for The Globe Pequot Press, including African American Women of the Old West, Black Cowboys of the Old West, It Happened on the Underground Railroad, and It Happened on the Oregon Trail.
Wagner also draws on her work as a reading specialist before she became a published author. She presents live workshops, complete with more than 70 historical artifacts, to schoolchildren in grades two through eight. She's conducted most of her presentations since 2004 in Mecklenburg County schools, as well as urban schools in North Carolina.
"Each presentation is tailored for a certain grade level," Wagner said. Her curricula, which she designs based on the interests of her audience, do not gloss over the violent nature of slavery. "The children are very awed by the whips and the chains. They don't realize what it's like to own property. For a lot of these children, their families owned slaves. We talk about reversal - what would it have been like if black families had owned their relatives? We talk about the fact that everyone in this country is responsible for the legacy of slavery, because the north wanted cotton for its textile mills. It's a very sensitive issue, because the students I teach are predominately white."
She said the fact that she is white occasionally surprises both children and adults, but Wagner feels that since women were marginalized for much of history, she has a claim to the theme of combating the attitudes that favor white males. "It's so important to hear this from a woman," she said. "I'm particularly interested in the stories of black women. It was so hard to find research on them. I had to rely on newspaper articles from the time period—there was no literature. That is something I always address with the girls in the classrooms. Girls and women didn't have a say in whether or not they wanted to go West. And any time a crime was committed on the trail, juries were created, but women couldn't serve on the juries. A lot of the girls get their dander up when the classes imagine their own juries and the girls can't participate in that activity."
Wagner said her favorite parts of her job are the research, which reminds her of her time spent researching lesson plans for her classrooms as a teacher, and watching students realize "how much they have to learn. The story of the Oregon Trail and the story of the Underground Railroad—these are stories about people, and I want to get them to read, read, read, about people."
To promote her books, Wagner also gives her presentations in teacher training sessions, where she offers theories to faculty members on ways to connect literacy and social studies. She also contacts the principals of schools in the Charlotte area herself to share her repertoire and her website.
Wagner has always loved history, and wants to foster that same love in the students she works with. So when it's time to imagine a new concept for a book or presentation, she tries to consider topics that would interest her audience of children as much as the branding irons, saddles, and chains she brings with her to their classrooms. "Before my presentation on the Oregon Trail, I ask the students how many of them want to go West, and nearly all their hands go up," she said. "Afterward, I ask the same question, and no one wants to go West, because they've gotten a taste of how hard it was, even for children their ages, who were required to work on the trail like anyone else."
She says as she shows the children the artifacts, evidence of gender stereotyping come into play. The girls love the quilts and the washing equipment, while the boys in her classes are drawn to the saddles and the whips that were used on cows. But as the lessons progress, her students begin to consider their value systems. She tells the story of a fourth-grade student who was African-American helping her pack her artifacts. He thanked Wagner for her presentation, saying most of his previous teachers had not told the story of slavery as it was.
For many of the white students, Wagner says, "slavery was a culture. Among the eighth graders, some of the white students whose families were slave owners question why slavery was such a big deal. They think of it as owning property. However, at the end of the presentation, after you've shown them that slaves weren't property, they were people, they say they've never thought of it that way before."
Wagner takes her presentations around the country, traveling to locations such as California, Oregon, and Colorado. She jokes that after studying the Oregon Trail extensively, she traces it over and over for her work. After all her travel and research-intensive teaching, she views writing as the point at which all her hard work pays off. She finally has the opportunity to construct her narrative. "When you sit down to write, the screen is totally blank," she says, "like a canvass is for an artist."
Go to Charlotte Viewpoint.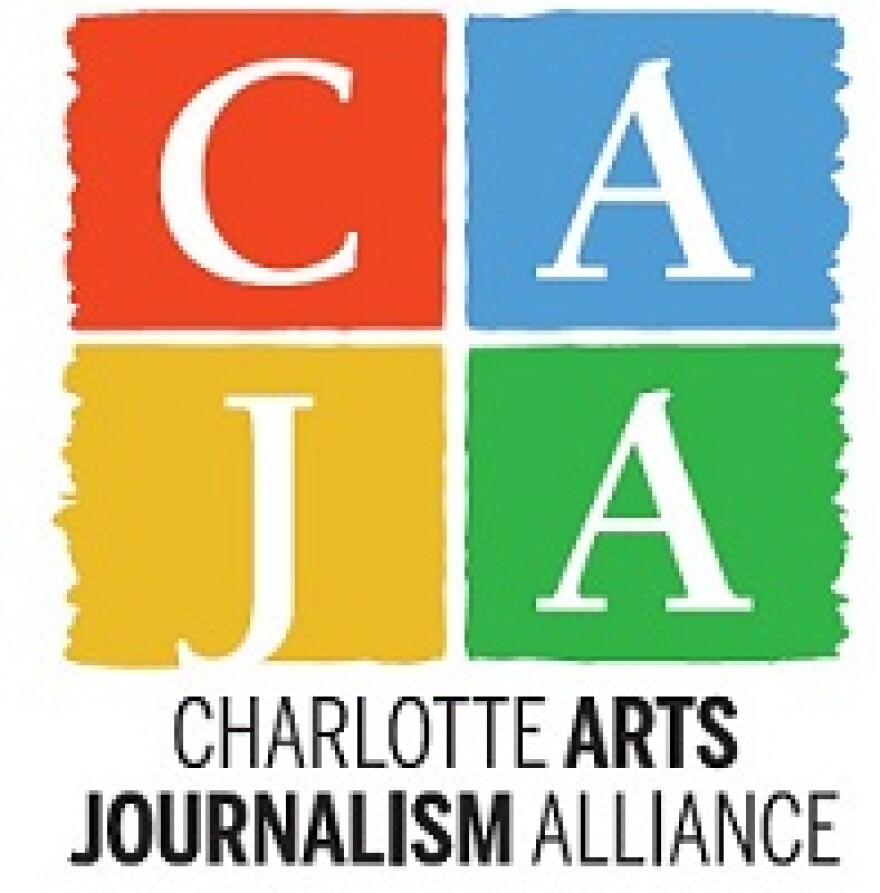 This piece is part of the Charlotte Arts Journalism Alliance, a consortium of local media dedicated to writing about the arts.