Here are some of the other stories catching our attention.
Bank Of America Lowest Among Peers In Customer Satisfaction Index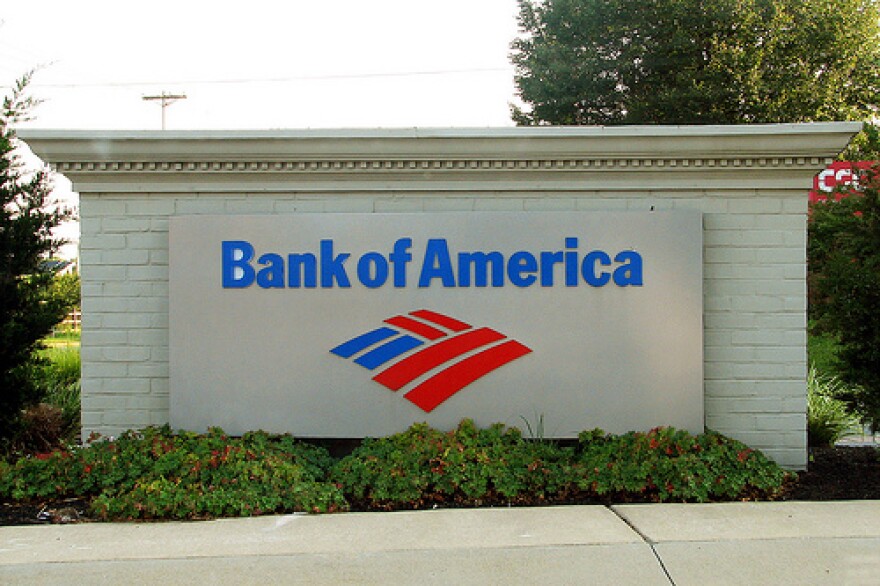 Bank of America remains in last place among big banks in a widely watched measure of customer satisfaction, and is the only one that has yet to return to the higher scores it earned before the financial crisis.
The results mark the third year in a row Bank of America has held the dubious distrinction of being at the bottom of the American Customer Satisfaction Index rankings of the four largest commercial banks.
But the Charlotte bank joined its peers in gaining ground with customers in the index, as people have grown more accustomed to bank fees and learned ways to avoid them. Still, the scores of the big banks remained well behind both smaller banks and credit unions.
"Even though banks have raised fees again, the 15th straight year of such increases, no negative repercussions have been detected regarding customer satisfaction," index founder and chairman Claes Fornell said in a statement.
Wells Fargo stood relatively still at third place among big banks in the index. Last year, the bank fell from first place for the first time since it took over Charlotte-based Wachovia. That bank had ranked at the top for the better part of a decade.
JPMorgan Chase, the nation's largest bank by assets, held the top spot for the second year in a row despite facing numerous federal investigations and agreeing to a $13 billion settlement with the U.S. Justice Department. Citigroup filled out the big-bank index at No. 2.
The good news for Bank of America? The bank's score recorded its largest one year gain since 2003 and is the highest its been in five years. CEO Brian Moynihan told the Observer on Monday that the bank's reputation has been recovering as it works through the hundreds of thousands of delinquent mortgages on its books.
Bank of America spokesman Don Vecchiarello said in a statement that the bank is pleased that the index results show progress, but said the bank knows it has more work to do.
"Achieving top-level customer satisfaction requires an ongoing commitment to meet our customers' expectations," he said. "It will take us some time to get there, but we believe we have the right focus to make it happen."