Police File Arrest Warrants For 3 Related To Silent Sam Toppling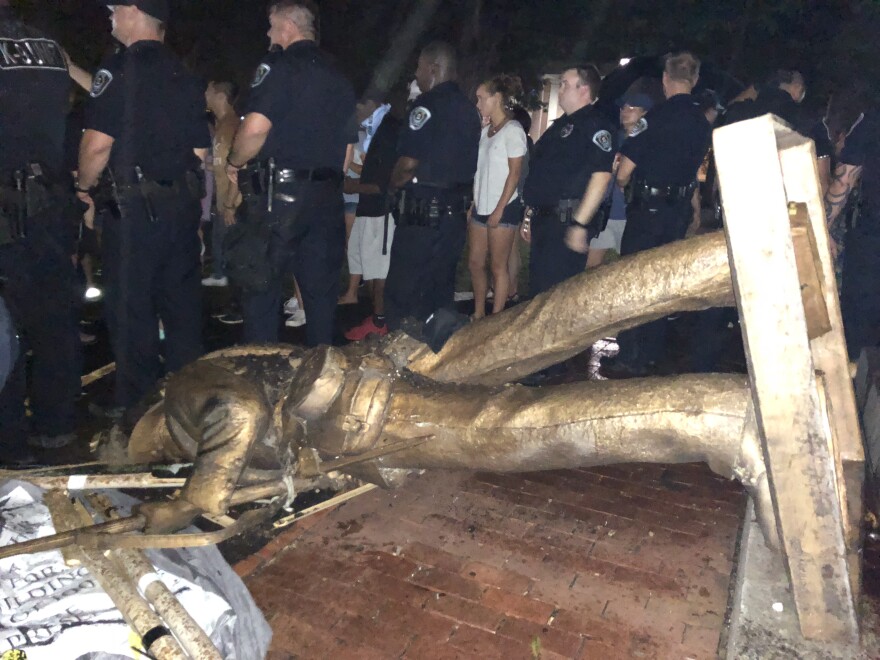 UNC Chapel Hill Police say they've filed arrest warrants for three individuals related to the toppling of the Confederate monument known as "Silent Sam" Monday night.
The three people named in the warrants aren't affiliated with UNC, police said. Each faces charges of "misdemeanor riot" and "misdemeanor defacing of a public monument." The UNC Police investigation is ongoing, and additional arrests may occur.
Protests over the UNC statue erected in 1913 have flared in the past year, and another Confederate monument in nearby Durham was torn down shortly after the Virginia protest.