Need a one-stop shop to catch up on the top sports stories big and small? Time Out For Sports airs Mondays on WFAE's "All Things Considered" and has what you need to know about everything from Charlotte-area high school football highlights to the latest updates on the Carolina Panthers.
Time Out For Sports: Coronavirus Halts The Sports World
It's Time Out for Sports on WFAE. It's March and that usually means March Madness with college basketball, NBA playoffs, baseball spring training and so on. That's not the case now with the sports world being halted due to the coronavirus pandemic. Joining me to discuss the fallout from this is Langston Wertz Jr. a longtime sportswriter for the Charlotte Observer.
Sarafina Wright: Welcome, Langston.
Langston Wertz: Hi Sarafina, how are you?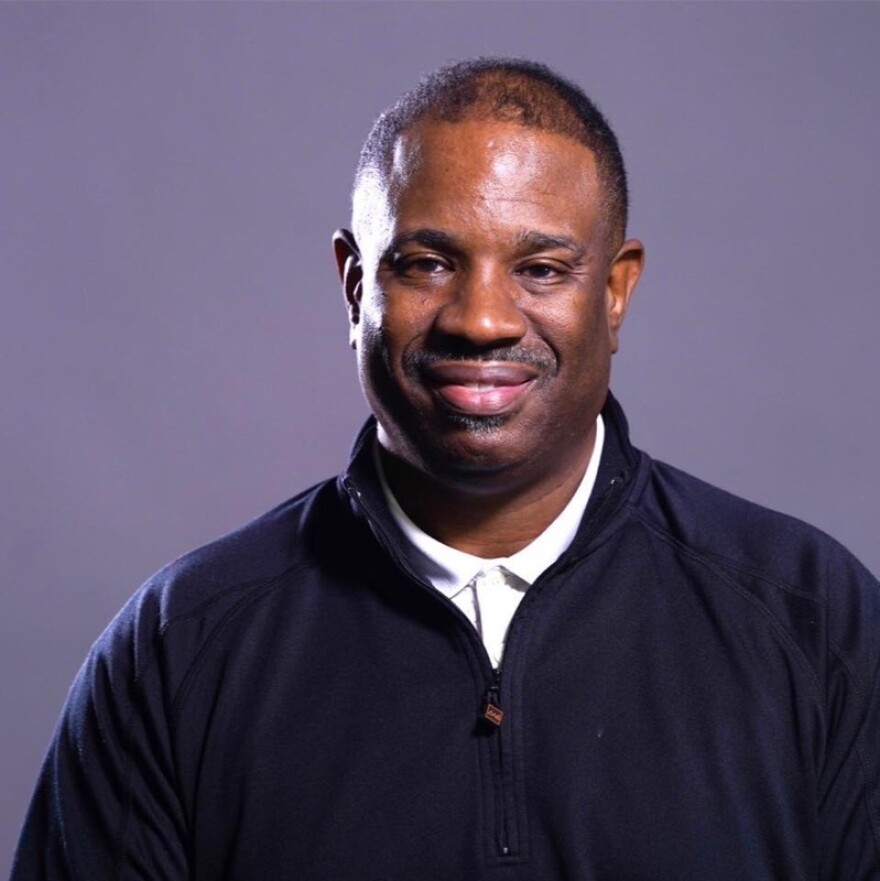 Wright: I'm great. So Langston let's start with your reaction to sports on all levels being done due to the coronavirus. As a longtime sportswriter have you seen anything like this before?
Wertz: Absolutely not. To think that sports would just come to a halt. I don't think I've ever seen anything like that. March Madness is such a big part of the sport's fabric in the national community. And then to lose that, I think kind of hits home with a lot of people. And I think when Rudy Gobert, the center for the Utah Jazz, was diagnosed as having the virus only days after he had kind of mocked having the virus was kind of the impetus to let everybody just kind of shut it down. I think we made the right decisions. I don't think it's a great idea to have thousands and thousands of people sitting on top of each other watching sports with the virus going around.
Wright: So as a sportswriter, how has this affected you in your everyday life? I mean, what's it been like?
Wertz: It's like, you know, everything else. I'm just so used to... it's March, we cover this. It's April we cover that. That rhythm is disrupted, you know, like everybody else. You just don't want the virus. You're trying to do everything you can. You're trying to listen to all the right people.
Wright: On to the high school level, public and private schools still played Thursday and Friday night. Explain to us was that basketball and was that the right call?
Wertz: Well, basketball was down to the state championships for public school and that was supposed to be Saturday and they canceled or postponed it. But the spring sports, the softball, the baseball, the track and lacrosse, those types of things they did play on Thursday and Friday night. Did I think that was the right call? No, I didn't. I think they should have stopped everything. I mean, we need to look at safety first.
Wright: And in college, the NCAA is giving spring sports athletes an extra year of eligibility? How has that been received?
Wertz: Very well by the guys who are seniors. I mean, because they were going to lose their whole season. I know there's been a push to do the same in college basketball. And Mike Krzyzewski, the Duke coach, and Jay Bilas, the top announcer in college basketball, voiced their opinions in favor of it. The coaches just have to figure it out because now they have even more scholarships, they have more bodies. So you have to figure out how to play everybody, keep everybody happy. But even for high schools, you know, if you're a high school senior playing spring sports, this is it for you. And it's all of a sudden over. Maybe you're trying to go to college and you don't get that college look or a scholarship. And they don't have a fifth-year option in high school, but it's great for college kids to get that fifth year back.
Wright: And the logistics of it all. Is it at all possible for the NCAA to pick back up?
Wertz: I don't think it's going to be possible with the CDC saying eight weeks and so we'll be into May. I mean, they could push the season back. I mean, I know some high school associations are saying we're going to push the season back. We're just kind of in a I don't know, stage. We have to wait and see and see what happens, but certainly, it's possible.
Wright: And sticking with college, the ACC tournament this is the last one to be played in Greensboro. That's a big deal for a lot of people in Greensboro and surrounding areas?
Wertz: Yeah, the ACC is synonymous with Greensboro. Some of the biggest moments have happened there. Randolph Childress had one of the best ACC tournaments in history there 25 years ago. And you know, the hope was to kind of get Greensboro back in the rotation. And I think it should be. I think the ACC tournament should always be in Greensboro. It's just unfortunate. You just hate to see this type of thing affect society in general, but certainly, it's devastating to sports.
Wright: Yeah and I can imagine the economic impact it was projected to have?
Wertz: Yeah you lose the hotels, you lose the restaurants. You lose the goodwill. The national television exposure that Greensboro would have gotten from ESPN.
Wright: On to the NBA. There have been talks that playoffs for the league could happen over the summer once the coronavirus is contained. Some players have chirped in like Matt Barnes and said that would be a great idea. What are your predictions on how professional leagues are going to proceed?
Wertz: The NFL is going on with business as usual.
Wright: And a lot of people are saying they're not shocked by that?
Wertz: Well, the NFL kind of dances to the beat of its own drum, but I think for basketball specifically they have been toying with the idea here lately of trying to push the season back. They want to start in December, maybe end in July and August. And this actually may end up being a way for them to float a test bubble.
Wright: And one more note, the Olympics. I'm really hoping it doesn't affect it, but…
Wertz: You know, putting all those athletes together in a village and having those huge crowds and just the logistics of trying to pull it off. I mean, everything is just, you know, so unknown.
Wright: Well thanks, Langston for being with us today being with me.
Wertz: You're welcome.
Wright: That's Langston Wertz Jr,. a longtime sportswriter for the Charlotte Observer.