Need a one-stop shop to catch up on the top sports stories big and small? Time Out For Sports airs Mondays on WFAE's "All Things Considered" and has what you need to know about everything from Charlotte-area high school football highlights to the latest updates on the Carolina Panthers.
Time Out For Sports: NASCAR's Back Without Fans, And High School Football Heads To BofA Stadium
There's still plenty about sports to discuss amid a pandemic that has halted sports on all levels.
NASCAR is returning this month, and some of the races will be in Charlotte — minus fans, that is. In other sports news, for the first time, a high school football game is scheduled to be held at Bank of America Stadium.
Then there's the NFL. It doesn't look like the coronavirus pandemic is slowing the league down for its 2020 season, but if it does, there may be an alternative. Joining us to discuss these headlines and more is Langston Wertz Jr., a veteran sportswriter for the Charlotte Observer.
Gwendolyn Glenn: Let's start with NASCAR. It's coming back and with more races in North and South Carolina. NASCAR is the first professional league to return since the pandemic began. Give us an update.
Langston Wertz Jr.: Yeah, I mean NASCAR is going to kind of be the guinea pig for North American sports. I know in Japan they've had some professional baseball come back without fans, but it's definitely going to be interesting to see what happens here in the States. NASCAR is going to have four races over 11 days beginning May 17 and they've eliminated three races in Chicago, Richmond and Sonoma to keep their drivers close together. And they're not going to have any fans and they're still going to have the traditional Memorial Day race in Charlotte, and it's going to be on television.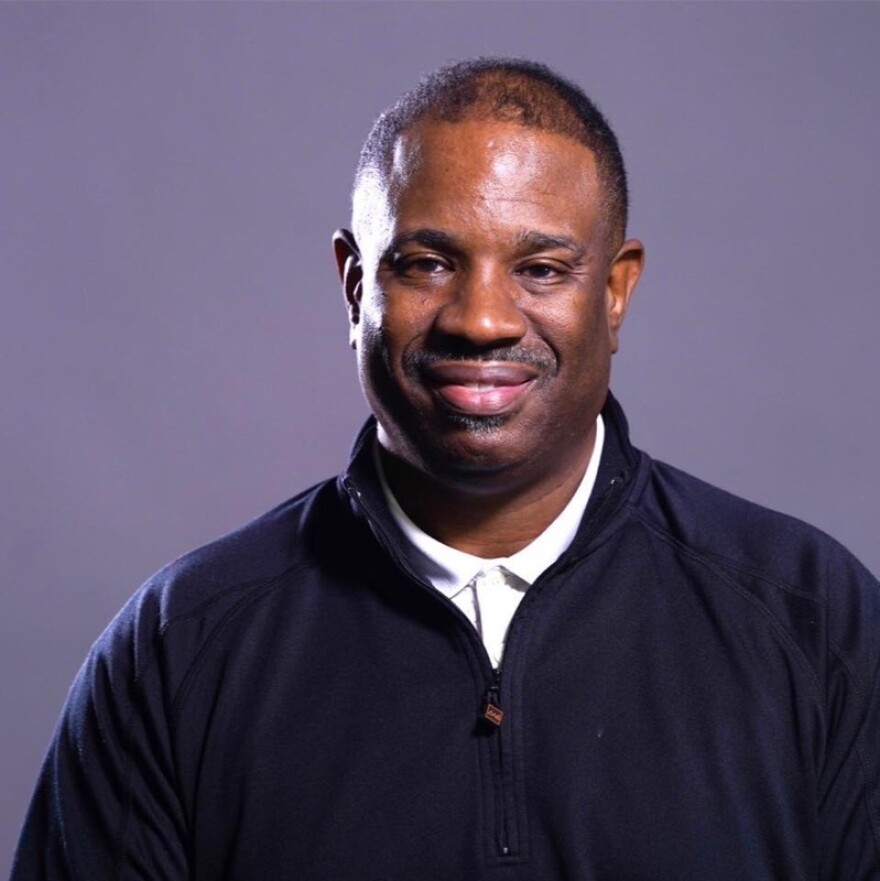 Glenn: Now the first one will be May 17 in Darlington, South Carolina, and they're going to have three in South Carolina. And then, as you said, Memorial Day weekend, they're going to have the Coca-Cola 600, the longest race in NASCAR, and that's going to be the 24th. So that's seven.
Wertz: It's a lot of racing, and I think there's definitely an appetite for sports to come back in this country. And I think, you know, even casual race fans are going to turn out for these races.
Glenn: How do you think it's going to look? Because they are putting a lot of social distancing and other safety measures in place and then, of course, there won't be any fans.
Wertz: Yeah. The biggest thing is going to be sports without fans. I looked at some of the Japanese professional baseball like I talked about a second ago, and it just looked different. I mean, they were still playing baseball, and the camera angles look the same, but the sounds weren't there. You know, after a big hit, you didn't hit hear the rush of the fans. With NASCAR you'll still hear those cars going around, but it's going to look different when they pan up and there's nobody sitting there.
Glenn: OK, so let's switch to football. Last week the league revealed each team's schedule for the upcoming season, including the hometown team, the Carolina Panthers. How are things looking?
Wertz: They're going to open up with the Raiders on September 13 on CBS. They got a lot of 1 o'clock games to pass through. And then the next week they'll play Tom Brady and the Tampa Bay Buccs. But I don't see a lot of games where I think the Panthers are definitely going to win in their schedule. They finish with the Broncos, the Packers, the Redskins and the Saints. That's just a brutal, brutal run in December and January.
Glenn: And the NFL also has contingency plans in place as well, right, including pushing back the Super Bowl?
Wertz: Yeah. I think they've created a schedule where a lot of the conference games match weeks, so they can pick up entire weeks and push them back if need be. They can start the season later and take the first couple of weeks and push them on the backside if need be. The Super Bowl can be pushed back several weeks, so they have a lot of contingency plans in place.
Glenn: Sticking with football, there's a high school game coming to Bank of America Stadium in September. This is a pretty big deal because it will be the first ever. Who are these teams?
Wertz: Myers Park High School in Charlotte, which has one of the largest fan followings in North Carolina, is going to play Rock Hill South Pointe, and they have a large fan following. Both of these teams are national powers turning up in national rankings. Myers Park has one of the very best high school players in the country, quarterback Drake Maye. And you know it's a game I would think is going to draw 10-15,000 people at Bank of America, maybe even a little more, but I think this is a wonderful thing.
Panthers owner David Tepper said in his introductory press conference he wanted a high school football state championship at Bank of America Stadium, and I think this is definitely a step toward getting that high-level high school football game. And I think it's something that the kids have always wanted to do is play in that stadium. I think it's going to be a once-in-a-lifetime experience.
Glenn: Are you hearing anything else in terms of high school and college football in terms of the scheduling plans for the fall? How are they training? Is there a chance of it not returning?
Wertz: High schools. There's been no announcement made by the North Carolina Athletic Association. It's a lot of questions there with contact sports like football. I think golf is something that you can definitely see come back. Maybe cross-country, tennis, just a lot of gray area. You know, in terms of sports, I think, like I said earlier, football is going to have a really tough time because if you wipe your nose and then you rubbed your pad, now it's on your pad. That's going to be a tough go.