1968 On Display At Bechtler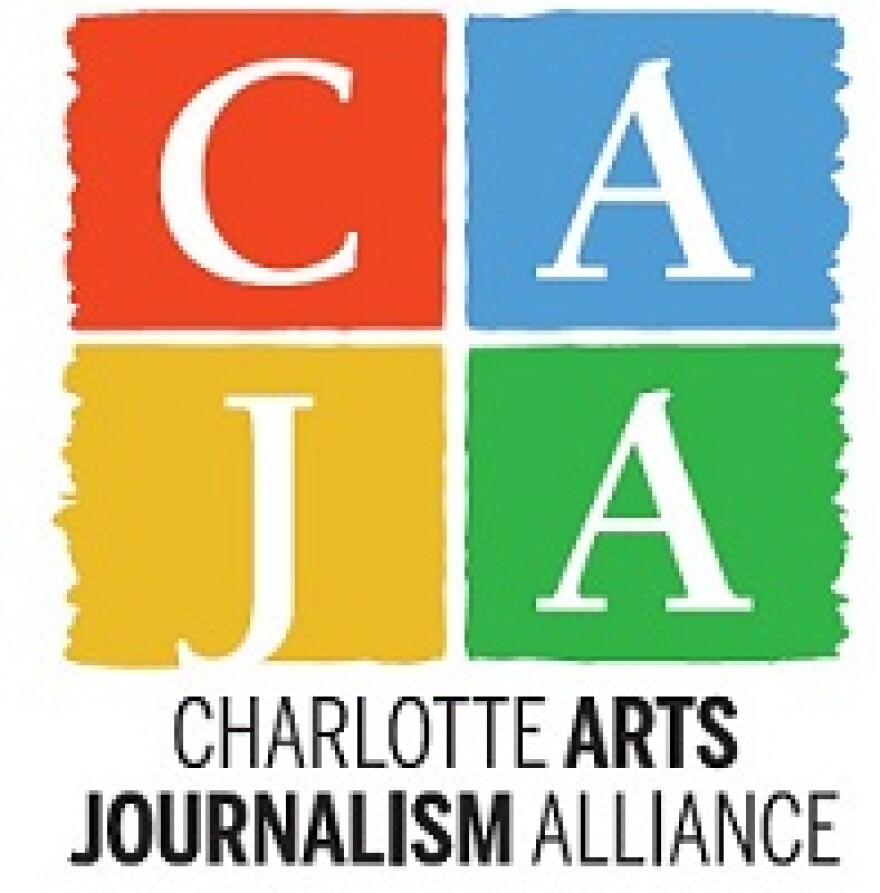 Since August, the Bechtler Museum uptown has had the exhibition Modernism in Changing Times: Works From 1968. In the collection, 1968 represents a blend of media, objective, style, nationality and scale. 101 works of sculpture, paintings, prints, artist books and textiles are featured. It touches on some of the major art movements of 1968.
It was also an industry-changing year for the movies, as Charlotte Observer movie and performing arts critic Lawrence Toppman pointed out this week in a lecture at the Bechtler.
Toppman referred to 1968-1975 as the Golden Era of filmmaking. He noted that more theaters were showing foreign films. As a result, American audiences were now able to see films that had different sensibilities than they were used to. Also, women were entering the workforce and having a say in which movies the family would see.
In addition, African American culture in movies began to rise. Filmmakers like Melvin Van Peebles were beginning to get movies made. Movies that accommodate different audiences and tastes led to more distinctive films.
Toppman said 1968 was also good for the growth of independent filmmaking. Before 1968, actors signed multi-picture contracts with a studio, which would force them to play any part the studio dictated. Actors who wanted the freedom to make their own choices broke away from these contracts. They started to raised money themselves to make movies they wanted to make, and partnered with studios for distribution only. This led to filmmakers like Woody Allen creating edgier and more distinctive work. In fact, the following year Midnight Cowboy, an X-rated film, won the Oscar for best picture.
Film criticism was also taking shape. Roger Ebert had started working for the Chicago Sun-Times. Fans were creating film magazines and clubs, which meant movies were now worth investing time and thought, like a book or album.
Then came Jaws in the summer of 1975, and with it the end of the Golden Era, Toppman said. Jaws is consider our first "summer blockbuster," and forever changed the way movies were made and distributed. Nowadays theaters want the big expensive franchise movies that attract big audiences on opening weekend. Fewer theaters are willing to be patient with independent films and allow them time to find an audience.
The Bechtler is running its Modernism in Changing Times: Works From 1968 exhibit until Jan. 24. In conjunction, the Bechtler is presenting a series called Films of 1968: Style, Revolution and the Future. The series showcases films released in 1968. The following films are on the schedule:
November 10 – Sympathy for the Devil
Jean-Luc Godard's documentation of late 1960's western counter-culture that introduces the Black Panther's, Marxists, the Rolling Stones and others.
December 1 – Flesh
A man with no income who is desperate for money turns to prostitution and interplays with a variety of clients and hustlers.
December 8 – House of Cards
An American writer attempts to uncover French political dealing with an underground fascist organization. The movie's plot parallels political upheaval that rocked France in May of 1968.
December 15 – 2001: A Space Odyssey
Humanity finds a mysterious, artificial object buried beneath the Lunar surface and with the intelligent computer H.A.L. 9000, sets off on a quest. From director Stanley Kubrick.
This story is produced through the Charlotte Arts Journalism Alliance (CAJA), a consortium of local media dedicated to covering the arts.