'Sacrificial Poets' Put On A Good Show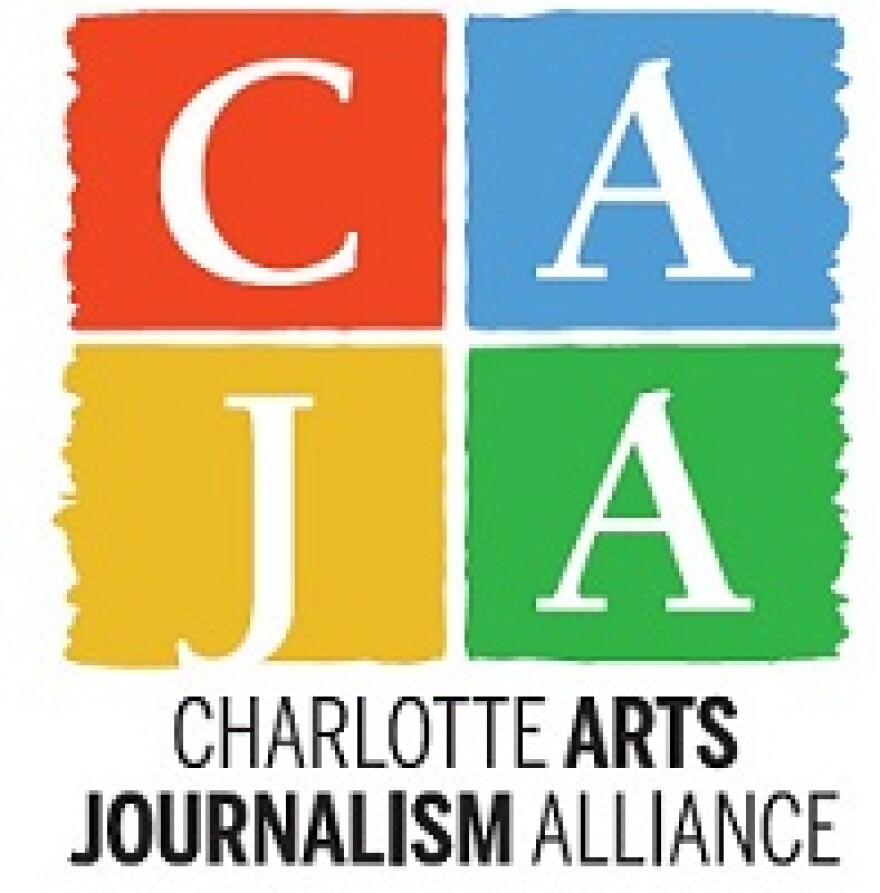 The poetry on stage at UNC-Charlotte last weekend wasn't like what you may have read aloud in high school English class. The Chapel-Hill based Sacrificial Poets delivered a show, only the content non-fiction. It came from deep inside themselves.
Click here for Tasnim Shamma's story on the Sacrificial Poets.
Each poet expresses their own tone, their own point of view with a rapid-fire speed. It was often so fast paced that I could only grasp about half of what was said once each poet was done.
It was like listening to a great song for the first time. When the song is over you understand the main points but you want to listen to it again and again to get EVERY detail possible. That's the unique experience The Sacrificial Poets give you. When I got home I immediately searched for them on youtube to watch them again and again, to pick up those details I had missed the first time.
No topic was off limits. Family, God, racism and physical handicaps to name a few. The underlining themes are universal: Isolation, fear, anger.
The group's artistic director, Kane Smego, told a story about a young boy named Daniel he once tutored. Like most boys, Daniel had posters on the walls of his room. But instead of cool superheroes like Batman, there were posters of Mario from the Nintendo video games.
Mario isn't a flashy character with superpowers; he's a plumber in overalls. What Kane came to realize was that Daniel recognized similarities between Mario and his father, a blue-collar man who loves and takes care of his family. Daniel's mother told Daniel to study hard so he wouldn't have to be like his father when he grew up. Frustrated by the mother's shortsightedness, Kane instead encouraged Daniel to work hard to become a man just like his father, a man worth admiring.
Another poet named CJ spoke about discovering his family history through photos and stories. He learned that his ancestors were brought to America as slaves. Through these stories he gained a greater appreciation for the hard work each subsequent generation of his family has had to endure. CJ himself is now facing struggles in his own life. He's lost a cousin to AIDS. As CJ told his story you could see the combination of sadness, anger and hope he felt when he learned the history of his family.
Many of the poets came onto the stage twice, speaking about different aspects of their lives, giving the audience a better understanding of who they are and how they've experienced the world.
Afterward, it was open mic. About a dozen UNC-Charlotte students performed their story onstage in front of a very supportive and engaged audience.
I came to this performance not knowing anything about The Sacrificial Poets and having never been to a poetry performance in my life. It was incredibly personal, raw, revealing and for some therapeutic. After one poet spoke about the death of a boy, he left the stage, clearly emotional, and was hugged by other members of the group.
I really enjoyed the experience of seeing The Sacrificial Poets, and if you get the chance I urge you to see them as well. Perhaps you can get on stage and tell your story, too.