Time Out For Sports: Panthers Lose Another Heartbreaker, Hornets Sign Hayward And A Former Wake Forest WR Starts At QB For The Denver Broncos
The Carolina Panthers lose another close game, the Charlotte Hornets acquire forward Gordon Hayward and a former North Carolina football star got a chance to quarterback on Sunday for the Denver Broncos. With "All Things Considered" host Gwendolyn Glenn to talk about these topics is Langston Wertz Jr. a longtime sportswriter with the Charlotte Observer.
Gwendolyn Glenn: Hi Langston. The Panthers had another loss on Sunday after leading in the fourth quarter against the Minnesota Vikings. What went wrong, Langston?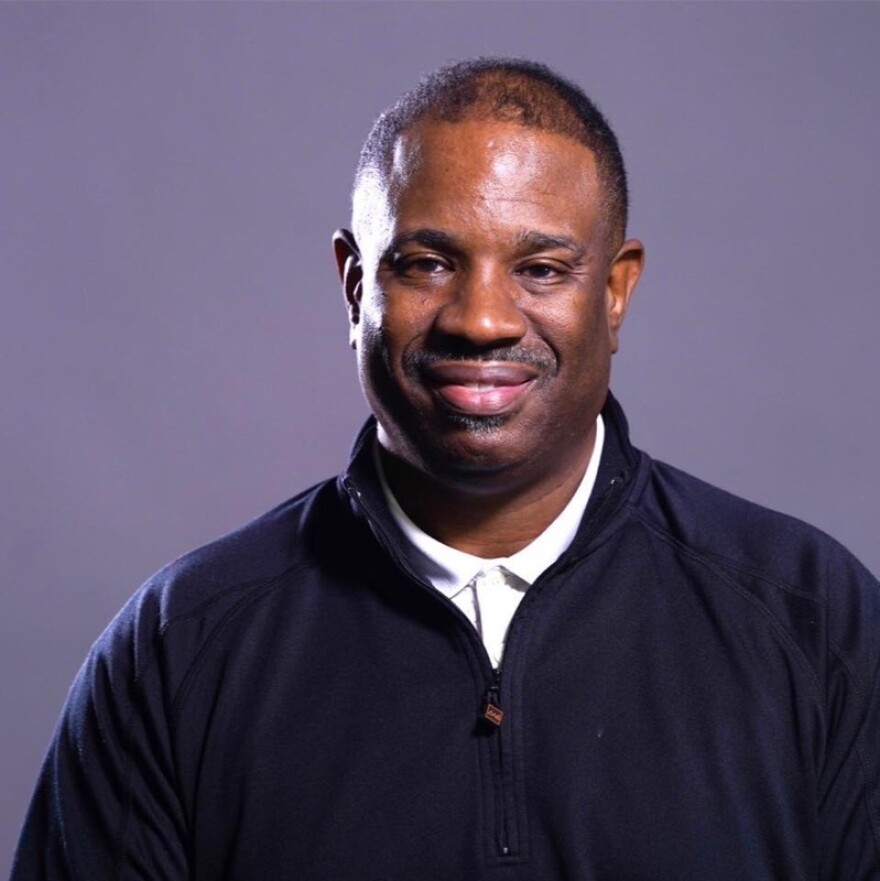 Langston Wertz Jr.: Yeah, they were up 11 and I thought the play calling kind of went wrong. You know, you need to run a little bit more, keep the ball out of the hands of Kirk Cousins and the Vikings. Cousins has been one of the best fourth quarter quarterbacks in the NFL all season long. And I just thought they gave the Vikings more opportunities than they needed to have.
And then, of course, the Panthers had some miscues down the stretch. I mean, they got a big fumble down at the end of the game, had the ball inside the 10-yard line, less about two minutes to go. You score a touchdown. The game is over. On third down, Teddy Bridgewater just flat out misses D.J. Moore in the end zone and then the inevitable happens. The Vikings go down the field to score. Panthers come back and have a shot. Joey Slye has a 54-yard field goal to win it. He kicks it, misses it left. And that's kind of been the story of the season. Close — but not close enough.
Glenn: So Langston, the Panthers are 4-8. Has coaching been the problem or is McCaffrey not being on the field and still recovering from his shoulder injury the missing link?
Wertz: McCaffrey being out certainly hurts. But Sunday they made some questionable coaching decisions. But those kinds of things happen. I think, overall, Matt Rhule has done a really good job, has Carolina on the right path to be a top-five team perennially, not just every third year as they have been. I really like the direction the teams going in.
Glenn: On the positive side for the Panthers, safety Jeremy Chinn broke a record yesterday on defense, right?
Wertz: Well, he tied a 72-year-old record. He was the first player in 72 years to have two fumble returns for a touchdown in the same game. And the crazy thing, Gwen, is that he did it in 10 seconds. He got a fumble recovery. Yeah. And 10 seconds later, on the very next offensive play, the Panthers stripped the ball away from the Minnesota running back and he scooped it up, ran in again. But as I said, down the stretch, they just made some really crucial errors.
Glenn: Keeping it Carolina Panthers-related, the team's former quarterback Cam Newton threw for only 84 yards yesterday and two interceptions in the New England Patriots 20-17 win over the Arizona Cardinals. What do you think is happening with Cam — is it effects still from the coronavirus?
Wertz: Cam threw for 300 yards the week before. We won't know about whether Cam is back to being Cam until he has a full complement of talent around him. Maybe next year in New England. So, I mean, you have to give the guy credit for pulling out the win. But I think for this year, New England is gonna have to play the way they're playing, which is kind of close to the vest. And Cam is going to have those up-and-down performances because he just doesn't have a lot of talent around.
Glenn: OK, Kendall Hinton a former quarterback for Southern Durham High School and quarterback but mainly wide receiver for Wake Forest found himself going from the Denver Broncos practice squad as a wide receiver to starting quarterback Sunday. How'd that happen?
Wertz: Well, the Broncos entire quarterback room got caught up in COVID-19. It was a quarterback that had it. He was unmasked around some of the other quarterbacks. They found out about it. So they contact trace all of them. And when they didn't have a quarterback, somebody looked around, said, "Wait a minute Kendall played a little quarterback back in the day." So he played Sunday. He was `1-for-9. He had two interceptions, they lost 31-3. All of this was predictable. They were playing the Saints, which is one of the better teams in the league. But it's still a great story. The first time ever Gwen, that a non-quarterback has ever started for an NFL team in an NFL game, so kudos to him.
Glenn: Let's move on to the NBA. The Charlotte Hornets officially acquired Gordon Hayward from the Boston Celtics and signed him to a four-year, $120 million contract on Sunday. What do you think of him, Langston, and how do you think Hayward will fit in with the Hornets?
Wertz: I think he's going to fit in great. He's an All-Star caliber player. He's a walking 20-point scorer. The Hornets are desperate for wing scoring. He brings them what they need. You pair him with LaMelo Ball, and I think you have a formula to start building a playoff contender around. I really like the move from (Hornets GM Mitch) Kupchack. You're not going to get big-time free agents just to come to Charlotte, especially right now. So you start where you can start and maybe you have to overpay a little bit. But if Hayward plays anything like he's played when he was healthy in Boston, I think he's going to be a really good pickup for the Hornets.
Glenn: Finally Langston, North Carolina Gov. Roy Cooper mandated masks for indoor high school sports. What are some of the challenges that you're hearing about?
Wertz: Volleyball players are already playing with masks on. They don't seem to have too big a problem with it. But basketball players having to run such long distances, you know, five miles in a game, you hear sometimes. That's going to be a definite challenge. I know some of the coaches — granted these are older people — have put on masks and run on treadmills, run outside trying to kind of simulate what it was and they said it was really hard to do. But I think ultimately the kids want to play, the coaches want to play. So they're going to figure out a way to do what they have to do.