Welcome to WFAEats — a fun adventure where we explore all things tasty and interesting in the Charlotte food scene. We want to share stories, recipes and culinary escapades and hear about yours!
A Celebration To Savor: Event To Support Community Culinary School Of Charlotte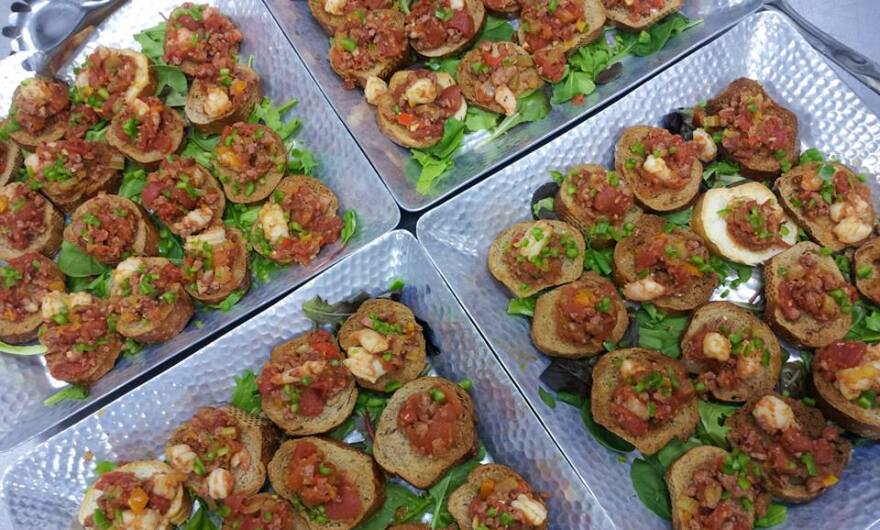 Red bliss potatoes with bacon and bleu cheese. Tomato basil tarts. Butternut squash soup with apple-basil relish.
And that's just for starters at "Miracle on Distribution Street," the holiday fundraiser to benefit the Community Culinary School of Charlotte.
Guests will be treated to a full menu of creative cookery, all prepared by students of Class 47, which will graduate December 17.
Chef Ron Ahlert, Executive Director of the school, promises: "Everyone will 'relish' what we're serving." That will include a pasta station with fresh-made sauces, and a dessert bar that will feature cobbler, cakes, the ever-popular pumpkin bread pudding – and "really good coffee."
To spice things up, there will be a "mystery box" cooking competition. Students in the current class will face alumni "all-stars" from prior years. Restaurant pros Joe Bonaparte and Chip Hood, along with yours truly, will judge the contest.
Guests can bid on silent auction items that include gift baskets, wine, dining, and a getaway in the mountains.
It's all happening Tuesday, Dec. 3 from 5:30 – 8., at 2401-A Distribution St. Charlotte, NC 28203. Suggested donation to attend the event is $25. The school is always tuition-free for students.
Community Culinary School of Charlotte, which has graduated more than 700 culinary professionals since its founding in 1997, is a nonprofit organization that provides training and job search assistance in the food service industry for people who have experienced barriers to employment. For more information visit www.communityculinary.org or call 704-375-4500.