EPA Could Force Rethink Of NC Coal Ash Work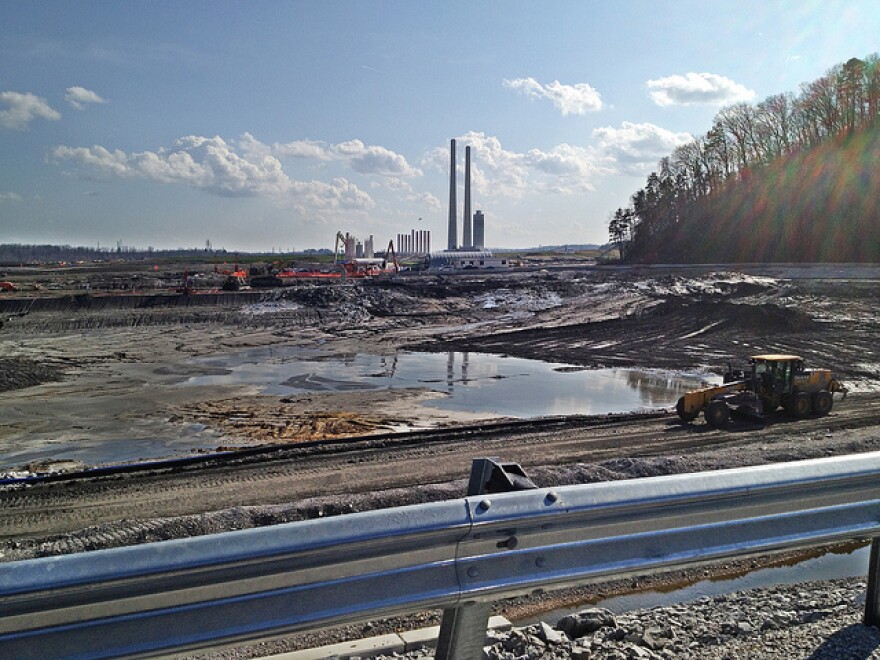 North Carolina lawmakers, regulators, and media have spent nine months considering what to do about coal ash, but an upcoming federal rule could nullify much of the planned clean-up.
There is no federal rule about coal ash, but the Environmental Protection Agency is writing one. It will classify the ash as either solid waste—basically garbage—or hazardous waste.
"That will be a watershed," North Carolina director of waste management, Linda Culpepper, warned the state's new Coal Ash Management Commission Friday. "If it's hazardous waste, then you're looking at a whole other set of requirements for a landfill."
All of the planning so far from Duke Energy, state regulators, and lawmakers has focused on moving some of the 150 million tons of ash from where it could threaten drinking water supplies or environmentally sensitive areas, and then leaving the rest in place at coal plants.
If the EPA reclassifies it as hazardous waste, all the ash will need to be moved, sending Duke and the state back to the drawing board.
The new rule is expected next month.