Atrium Health Finalizes Expansion Into Georgia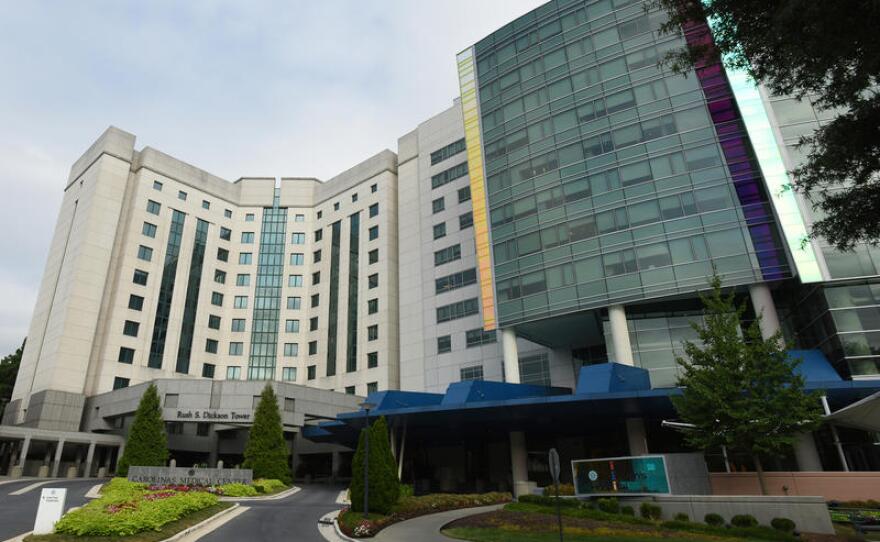 Atrium Health is expanding into Georgia effective Jan. 1. The combination with Macon-based Navicent Health was finalized Thursday after months of talks. As part of the deal, Atrium will invest $425 million into Navicent and care in the region. This expansion is just the start of Atrium's move into central and southern Georgia.
"By the joining of two well-respected healthcare organizations, we will have the privilege to provide even greater access and care for existing and new communities throughout central and south Georgia," Atrium CEO Gene Woods said Thursday.
Navicent has more than 30 locations including seven hospitals, multiple urgent care locations and medical practices. Georgia's attorney general reviewed and approved the acquisition earlier this month. While the two health systems will be joining Jan. 1, Navicent will keep local control over its facilities.
"The combination of Atrium Health and Navicent Health brings together two highly aligned healthcare systems with similar missions and culture and promises to deliver enhanced levels of care throughout the region with multiple service lines for the development of healthy communities," CEO of Navicent Dr. Ninfa M. Saunders said.
Members from Atrium will join Navicent's board and members from Navicent will be nominated to Atrium's board.
Atrium said the relationship will allow the health system to expand virtual care and telepsychiatry. Atrium also said in a press release that it will keep Navicent's core services and affordability of care. But it didn't detail how it would address affordability issues. According to a USA Today article, Macon had its concentrated poverty rate increase 14 percent between 2010 and 2016. During that same time, the article said, many other parts of the country saw declines.
Atrium's announcement in February that it was in talks with Navicent Health came on the heels of the system's name change from Carolinas HealthCare System and a failed merger attempt with UNC healthcare.