Murdock Doubles Down On Kannapolis Research Center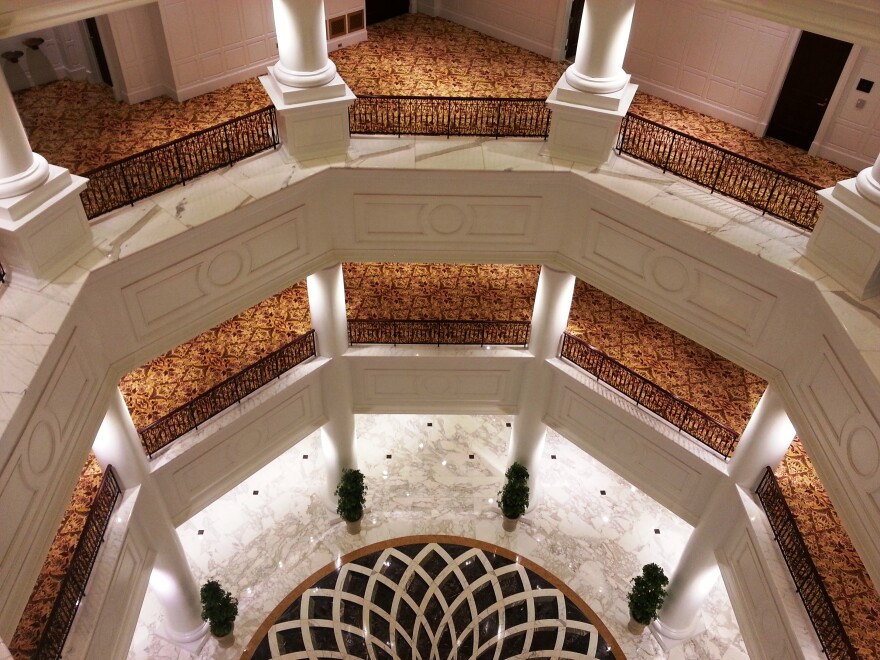 The billionaire owner of Dole Foods will pour yet more millions of dollars into the Kannapolis research center he founded six years ago. David Murdock announced Tuesday an endowment of $15 million a year, in perpetuity, to his self-named institute. He hopes it will reignite his vision of a hub for life-changing food research.
Murdock is more active than the typical man his age, and striding out of the conference room after his announcement, he told a group of reporters why he thinks that is.
"I eat only fruits, vegetables, and nuts," Murdock says. "I am 91 years old, and I'm as healthy as any one of you here."
He opened the North Carolina Research Campus in 2008, a collection of buildings and state of the art labs at the site of the closed Cannon Mill in Kannapolis, with his institute at the center. He has spent, by his own estimation, $800 million to create a biotechnology hub, focused on food research.
Campus officials projected it would be home to 5,000 scientists and 35,000 jobs on and off campus within a decade, and it would replace the manufacturing jobs lost when the mill closed early last decade. That hasn't happened. So far, about 1,000 people are associated with the project. But Murdock has continued to invest in what he says will be his lasting work.
"I want to make this center the center of all the knowledge that you need, teaching you what to eat, how to eat, why to eat that way, how often to eat that way, what not to eat," he says.
The new endowment will more than double the institute's funding, and reverse the slow bleed of the original endowment, which has occurred over the last few years. And, Murdock hopes, it will provide certainty about the institute's future, which will attract more talent.
The campus already hosts many of North Carolina's major universities and corporations, including Dole, General Mills, and Monsanto. The state has invested more than $20 million per year. It's produced research that could help athletes reduce common viral infections by eating certain nutrients and explaining what gives some foods properties beyond simple nutrition, such as walnuts, broccoli, and blueberries.
"That's why they call them a superfood basically," says UNC Charlotte professor Ann Loraine.
UNC Charlotte professor Ann Loraine and her colleagues are mapping the genome of the blueberry, trying to discover why it may reduce risk of cancer and Alzheimers. They have ideas, and the next step is to confirm them, but there simply are not enough researchers there, Loraine says.
"We found so much; it's amazing how much we found," she says. "And all we need are people to help us figure out if that stuff is really there, how much is there, and so on and so forth."
In addition to the funding, Murdock says he is searching for a world-class scientist to lead the institute, and attract more talent. He says if that position or the institute require more money, he will provide it.