UNC Charlotte Student Body President Speaks Out Against 'Silent Sam'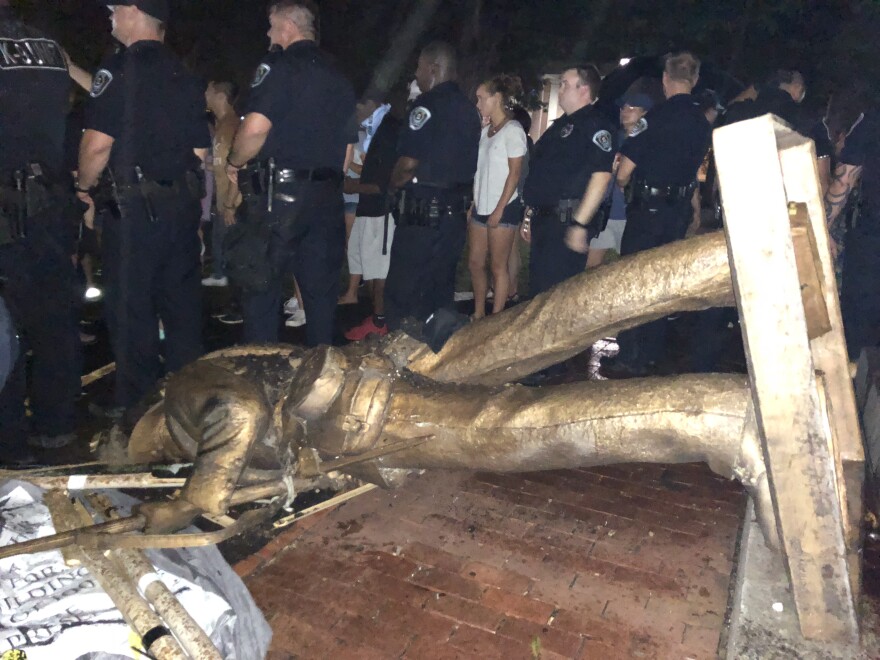 UNC Charlotte's student body president said that she and the rest of the student government are standing with their counterparts at UNC Chapel Hill in opposition to the Confederate monument "Silent Sam."
In a news release Monday evening, UNC Charlotte's Niayai Lavien said the statue is a symbol of white supremacy and that its presence on UNC Chapel Hill's campus makes students feel unsafe. Students at the flagship university tore the statue down during a protest in August, and Lavien said that it should not be restored to the campus.
"The reinstallation of Silent Sam would be to continue the wrongdoing caused by the statue's presence," Lavien wrote. "For the thousands of African American students who chose to attend UNC System schools, what message are we sending?"
Last week, UNC's Board of Trustees overwhelmingly approved a $5.3 million stand-alone building to contextualize and house the statue -- a proposal that has been met with student and faculty protest. If placed in the building, the statue would still be on UNC's campus -- just not at the heart of its main quad, like it used to be.
Savannah Putnam, UNC Chapel Hill's student body president, voted against the board's plans. She was joined in opposition by another trustee. Putnam has expressed concern over the legacy of the statue, and safety concerns its inclusion on campus -- even if contained in a new history building -- may cause. Last week, The Washington Post reported that she didn't want the Confederate monument anywhere on UNC's campus.
"Now that it's down, let it stay down," Putnam told the Post.
UNC Charlotte's Niayai Lavien said she stands with Putnam and the rest of UNC Chapel Hill's student government.
"We, as the Executive branch of the Student Government Association at UNC Charlotte agree with the statement made by the undergraduate Student Government at UNC Chapel Hill and implore the UNC Board of Governors to not reinstall 'Silent Sam' on the campus of North Carolina's flagship university," Niayai Lavien wrote.
The UNC Board of Governors is expected to discuss and vote on the proposal for Silent Sam this week.