Need a one-stop shop to catch up on the top sports stories big and small? Time Out For Sports airs Mondays on WFAE's "All Things Considered" and has what you need to know about everything from Charlotte-area high school football highlights to the latest updates on the Carolina Panthers.
Time Out For Sports: Remembering Kobe Bryant
It's Time Out For Sports on WFAE. Starting today, we are doing something new, a segment on sports where we'll talk about lots of different sports from local and regional to national and international sports, of course, with a local tint. Joining our All Things Considered host Gwendolyn Glenn is Langston Wertz, a longtime sportswriter for the Charlotte Observer.
Gwendolyn Glenn: Hi, Langston, and welcome.
Langston Wertz: Thanks for having me, Gwen. How are you?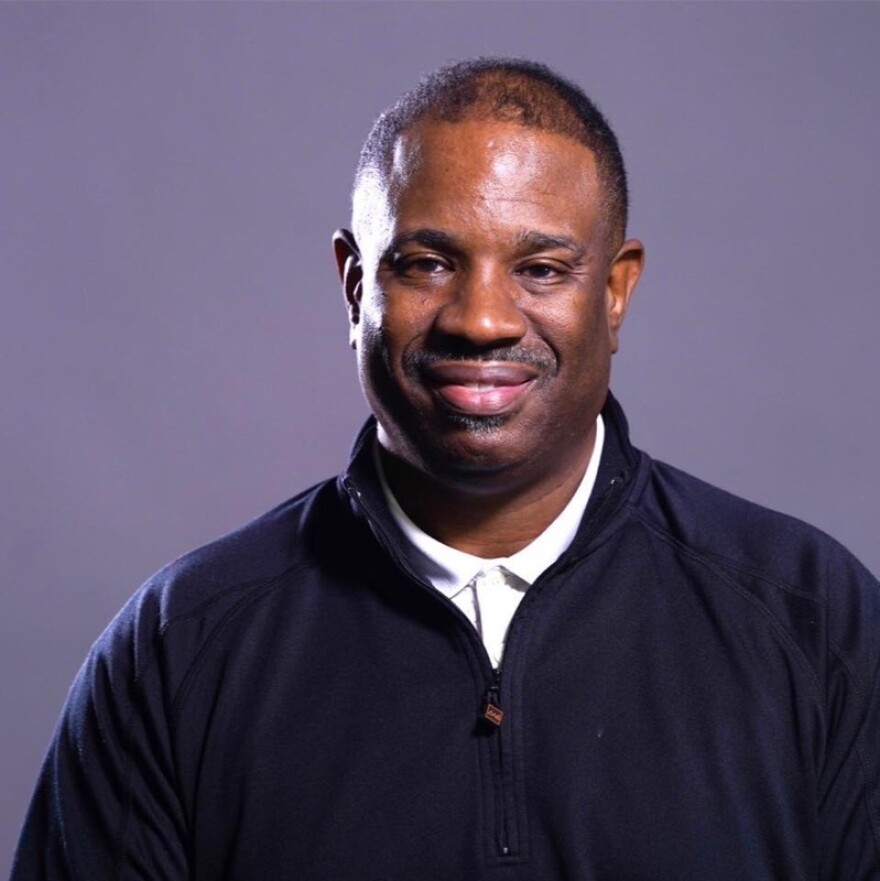 Glenn: I'm great. I'm great. Langston, we had an entirely different segment planned for today. But given the sad news of the tragic death of 41-year-old NBA legend and icon Kobe Bryant on Sunday in a helicopter crash along with his 13-year-old daughter and seven others, we're going to use the time today to talk about the former L.A. Lakers superstar and the imprint he left on the game of basketball. So, Langston, what were your thoughts when you heard the news? I'm sure this is going to be one of those things where everybody remembers where they were and what they were doing.
Wertz: I was in the bedroom folding clothes, and my son screamed out from upstairs, "Dad, Kobe's dead." I'm like, "What?" I go on Twitter, I go on Google trying to find news. And, you know, a lot of times those things turn out to be hoaxes.
Glenn: Right.
Wertz: And you know, you just kind of laugh about it on somebody's birthday or something. But it turned out to be true. The first thing I think about is not this phenomenal basketball player. I think about a father of four kids and a mother. That just kind of tore me up as a father of two myself.
Glenn: And I'm sure you've seen him play many times. How would you describe his game?
Wertz: Kobe was, I mean, LeBron said it best the other night ... it's kind of weird because just the night before LeBron had broken Kobe's scoring record and moved up to number three on the NBA all-time [scoring] list, and he said in the locker room that Kobe was "flawless offensively." And that's a great way to describe him. He just did not have a weakness. I mean, he could shoot a 3-point shot. He could go to the basket. He could hit free throws. He could hit big shots.
Glenn: And you talk about his impact on the game. How did he change the game and what was the biggest impact he had on the game?
Wertz: I think Kobe brought work ethic to the game. I think, you know, Kobe always said, and I've interviewed him before, he said it to me, that "I worked like I didn't have talent, but I was blessed with a lot of talent." And I think he showed guys that to really excel you have to work. I remember him talking about when he got to the league, he couldn't believe how guys did not work. And I think his legacy is he helped usher in this era. Now we see a work ethic. And so he brought that mamba mentality, as he calls it, to the game. I think that's something that's going to be a lasting legacy.
Glenn: And you mentioned mamba because he called himself the "Black Mamba" explain that.
Wertz: The snake is cold, calculating and it strikes. And that was him. You know, he was a guy who prepared, who stalked his prey and when the time came, he would strike. He was a really tough guy ... he didn't come from the streets. You know, his dad was a pro basketball player and he was fluent in Italian and Spanish. He was a different cat.
He was doing so much after basketball, he won an Oscar. He was writing books, writing children's books because he wanted his girls to see books that weren't just about what, as he called it, lovey-dovey kinds of things. He wanted more realistic things for girls to pursue, and particularly in athletics. He was big in the WNBA. He would even go to colleges and talk. He was becoming a motivational speaker. And I was just really curious to see where his career was going to go.
Glenn: And he did have some hard times. It wasn't just all roses during his career?
Wertz: Sure. I mean, he had the thing in Vail, Colorado. I mean, we can't erase it. I mean, it happened. You know, he was accused of some things (sexual assault). And they settled (it in) the civil suit, rather (than go to a criminal trial). And he really seemed to, after that, learn from it and grow from it and evolve -- and evolve to a good place.
Glenn: You've interviewed him. What was your experience with him and how did you see him?
Wertz: Just a competitor. He was willing to talk. He would answer any question. He was blunt. He knew he was good. And he didn't mind telling you and he was going to take it to the other team. I mean, I just appreciated that you don't always get that. A lot of times you get these canned answers. He was really bright and insightful. You talk about Kobe and Charlotte -- there is a story that he was supposed to be a Hornet.
But the real truth of the matter is that that was a prearranged trade -- the Hornets were just drafting Kobe to trade him to the Lakers to get Vlade Divac. Bob Bass arranged that trade with Jerry West ahead of time. People kind of have a revisionist history when they think about Kobe and the Hornets. But at the time they were drafting to trade Kobe to the Lakers.
Glenn: All around the country, people are mourning the loss of this legendary iconic basketball superstar, but also internationally.
Wertz: Absolutely. I mean, Kobe's dad played overseas, Joe "Jellybean" Bryant. Those areas out there, they have a really unique relationship with him. Kobe was also part of the NBA when it was really becoming a global brand. The 2008 Redeem team he was on, especially with LeBron James and Dwyane Wade as the NBA grew as a global brand. Kobe is one of the faces of the league. And, you know, the NBA is very, very popular worldwide, as you know. And yeah, I mean, Kobe's like a musician or something. I'm not saying he's Michael Jackson, but I mean, he's a very big deal.