Remembering Reed Parlier: 'I Know He Was Going To Do Great Things'
Thursday marks one year since a gunman opened fire on a UNC Charlotte building during the last day of spring semester classes. The violence resulted in the deaths of students Reed Parlier and Riley Howell and left four others injured. We'll hear from the Howell family Thursday. On Wednesday, we turn to the Parliers. They are still navigating through the grief and pain of losing 19-year-old Reed. His family remembers him as thoughtful, witty -- and as a hero.
In the days after her son was killed, Julie Parlier has a memory that has stayed with her. She remembers an insistent butterfly last May, determined to get her attention.
"I was at the park and it just was flying around my head and was right in my face for like a minute," she recalls.
She didn't think too much of it until her daughter, Mallory, mentioned she had a similar experience. And then her husband, Brian, chimed in with his own story.
The day after the shooting, a couple of persistent butterflies were trying to let him know they were there.
"Two butterflies flew around my head and one landed on my shoulder," he remembers. "I didn't think much about it much about it until I heard Mallory and Julie telling their stories."
"Butterflies have now become a kind of symbol of Reed I guess you could say," Julie adds.
Looking for these signs of Reedare important to the Parliers. They remember Reed as kindhearted and intelligent. A quiet observer, and quick-witted in nature. And he loved video games. Reed's sister, Mallory, still plays some of his favorites -- like one called "The Last Of Us" -- to stay connected to her brother.
"It's been a difficult year in that it is her senior year of high school, she turned 18 in March so there have been milestones for her this year that we have celebrated," Julie says. "But still, that void and that emptiness is constantly surrounding all of us."
The Parliers have tried their best to walk that tightrope of maintaining some family privacy, and speaking out on behalf of their son's legacy.
Julie has dreaded this one-year anniversary, knowing there would be events and press interviews asking her family to discuss the most vulnerable and painful part of their lives. But they do it now, for Reed.
"To this day, I hate that I'm having to do these interviews," Julie says. "But we don't want Reed forgotten. We don't want Reed to not be remembered as a hero himself. I guess I would say I just wish I had the opportunity to see what Reed was going to do, because I know he was going to do great things."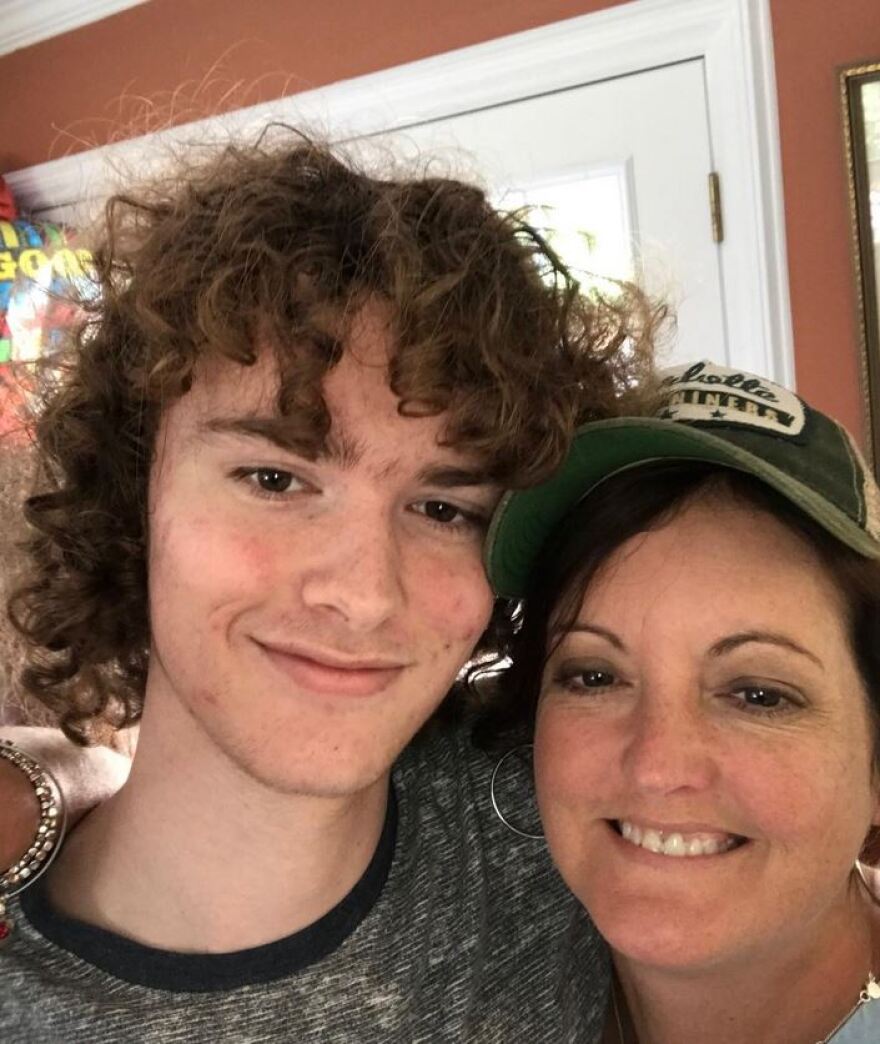 Brian and Julie have a relationship with the family of Riley Howell, the other student who died, by a bond that formed in the aftermath of Reed and Riley's deaths. The families were in close contact, especially as the criminal case unfolded.
Brian says they look out for each other.
"But every time we have a conversation, at some point someone brings up we shouldn't know each other," he says.
"Under different circumstances, I'm sure we would have been great friends, but we should have never had to meet like this," Julie adds.
The Parliers praise Riley Howell's final heroic act, and say by tackling the gunman that day, Riley no doubt saved lives. At the same time, it's been hard not to feel like their son's memory has been left out of the public narrative. Julie says it stings to see Reed's name left out of some reports altogether.
"I am grateful for Riley and his actions and I know he saved lives that day," Julie says. "Reed was shot first and he was shot six times. But in my mind he's a hero too, because he took those six bullets."
Those six bullets could have killed or injured more people. But that piece she feels, often gets left out of what she calls the big picture.
The other missing piece of that picture is the fate of the gunman who killed Reed and Riley and injured four others. Last September, he was sentenced to two consecutive life sentences.
Julie says it wasn't enough.
"He should not be alive," she says. Her husband adds, "He should not have had 60 days to live versus the 60 years he's going to have now."
"If I could do it myself, I would," Julie says.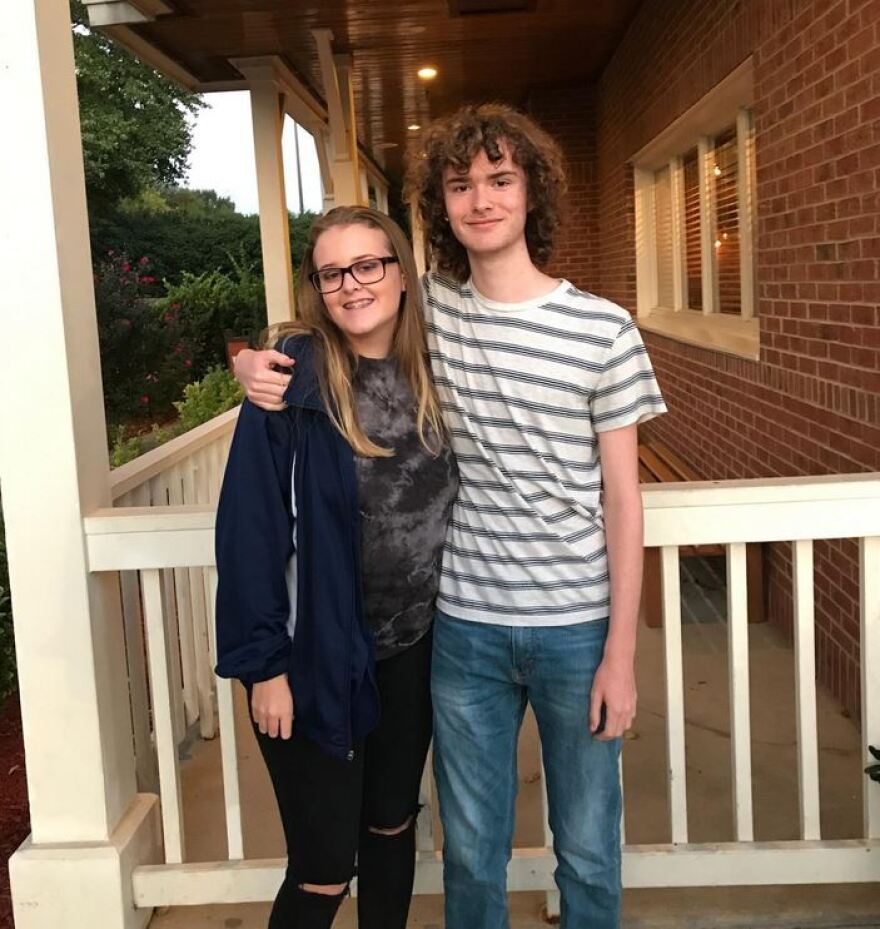 The Parliers planned to attend UNC Charlotte's Day of Remembrance, which was originally scheduled to be an in person event, including a performance by the Charlotte Symphony. That event was canceled due to the coronavirus outbreak and will not be rescheduled.
"United: A Remeberance Program" will be streamedbeginning at 5:10 p.m. on April 30. At the time of this interview, the Parliers weren't sure what they would do Thursday.
"Brian and I both took the day off of work. And we will just see where the day takes us," Julie says. "I do feel bad for all that the university has done, and the community, to get this together and now it's not going to happen. In the end, things are still the same."
In some ways, Julie and Brian Parlier are right where they started when it comes to processing the loss of their son a year after his death. They've been trying to navigate through the unbearable sadness of losing Reed, and the anger they still feel toward the person who took him away.
One thing Reed's sister, Mallory, recently did was order the family a butterfly kit. The kit arrived with caterpillars and the Parliers watched them grow and eventually each one formed a chrysalis.
Four butterflies emerged the other day with wings flapping, another small but beautiful reminder of Reed, as they set them free.