Saturday's Sold-Out Charlotte Marathon Signals Bright Future For Event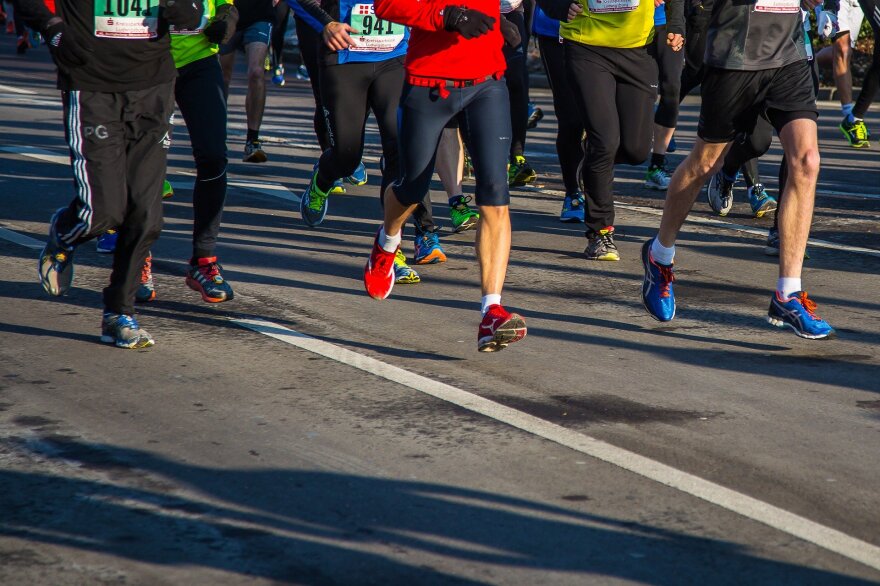 On Saturday, more than 6,000 runners will hit the streets of Charlotte for the Charlotte Marathon and all the running events associated with it. It marks the first time in its 14-year history that the marathon has sold out.
And this is just the beginning, according to race director Tim Rhodes.
In the next five years, he envisions the event ballooning to 10-15,000 participants.
That's partly because of Charlotte's temperate weather in November, partly because of the ease of reaching the city and a lot because of the booming growth of the city's population.
And also simply because the people moving to Charlotte are runners.
"Running's such a great sport, it's easy to do," Rhodes said. "You buy a good pair of running shoes and maybe a running shirt and shorts and you can go out and run. You don't have to pay dues for gym memberships or anything like that.
"So many marathons struggle with having hotter days, and that's not good for runners who are out there 4, 5, 6 hours. We've had good fortune with our weather."
The only thing marathon organizers didn't have the best of luck with this year was their predicting abilities. Because they were conservative on their estimates for how many people might register for the marathon, they capped participants at 1,200. That's how many finisher medals and T-shirts they ordered.
They reached that number more than a week ago for the first sellout in history. Overall, in the half-marathon, relay marathon, 5K and kids 1-mile fun run, registration was up 20% this year, helping to reach the 6,000 total in all events combined.
"I think some of it's the growth of Charlotte and the popularity of running," Rhodes said. "Some of it's the economy, just people having a good experience in past years and wanting to come back."
This year will also feature an elite runner field and prize money for the first time since the early years of the Charlotte Marathon, Rhodes said. A combined $2,500 will be awarded to the top three male and female finishers in this year's event.
The one negative to the marathon this year is the expected traffic jams as runners snake their way through much of the city. Rhodes advises anyone planning to travel from 7:30 a.m. to 1:30 p.m. to first check the course map and projected times when specific neighborhoods and intersections will be affected. All information can be found at runcharlotte.com.