An in-depth look at our region's emerging economic, social, political and cultural identity.
CMS Official Says Call For Huntersville To Split From CMS Is 'Politically Driven'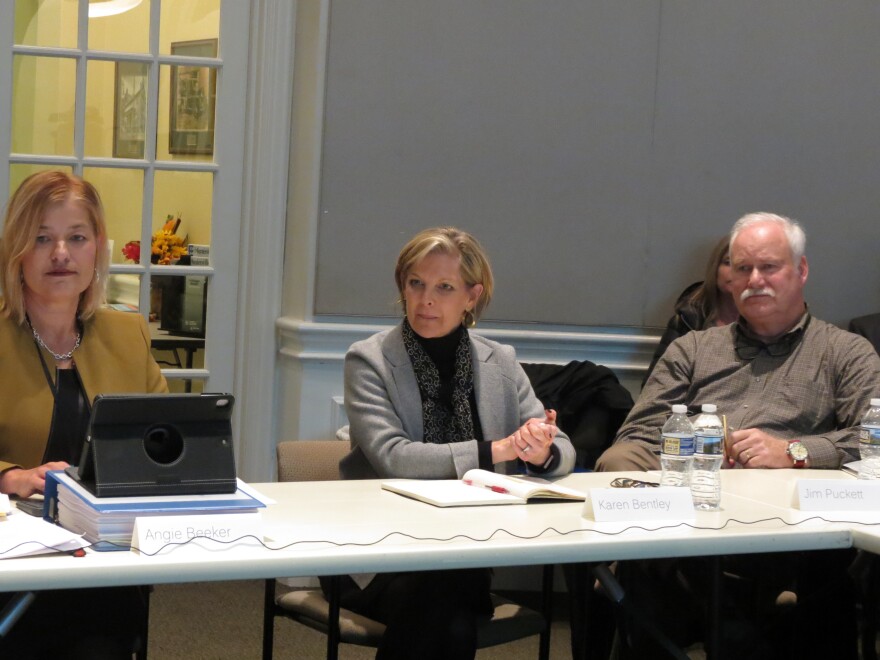 "Politically driven" is how Charlotte-Mecklenburg school board member Elyse Dashew described a Huntersville education advisory commission's recommendation that the town operate its own charter school and split from CMS.
Dashew chairs the Municipal Education Advisory Committee, MEAC, formed as a way for municipal and city leaders to collaborate on issues such as overcrowded schools and the future of charters. She said she is disappointed, though not surprised, by the Huntersville education commission's recommendations. She accused them of not putting the needs of students first.
"I think this is politically driven as opposed to educationally driven," Dashew said. "We're in a time when we need to work together to solve problems and do what's best for children."
Breaking CMS up into smaller districts is not a new concept, but it's also one Dashew thinks is unrealistic.
"It's not logistically very feasible if you look at laws on the books. That would be quite a heavy lift for them, a stretch. They definitely need to study the constitution and laws on that," Dashew said.
In presenting their recommendations to Huntersville Board of Commissioners, members of the advisory committee said they are aware of possible legal challenges to separating from CMS and that there are a lot of unanswered constitutional questions. But in the meanwhile, they said they want to operate a charter school, with priority given to local students. Advisory commission members said 165 additional classrooms will be needed in Huntersville by 2025.
State legislation HB 514 gave the town, along with Mint Hill, Cornelius and Matthews, the authority to open their own charters, which commissioners were told would take about three years and $1 million upfront. CMS officials say the charter will make district schools more segregated and advisory commission member Kerry Warren called on town leaders to talk to residents before moving forward with a charter school.
"You won't have trouble filling seats in a charter school, but if the goal is overcrowding, you have got to dig in on how to do that because it's not as simple as popping up a school," Warren told commissioners. "You need to really get the feedback of your constituents before you try to take this town down a path it might not want to go down."
Huntersville officials say they still want to work with MEAC and other city officials. Dashew said she is willing to continue talks as well, but said it's difficult when so many divisive comments and positions are coming out of the towns.
Dashew said she met with Huntersville's mayor pro tem Monday and will continue discussions one-on-one and through MEAC with town officials.