Charlotte-Mecklenburg Still Ranks Low In National Ranking Of City Park Systems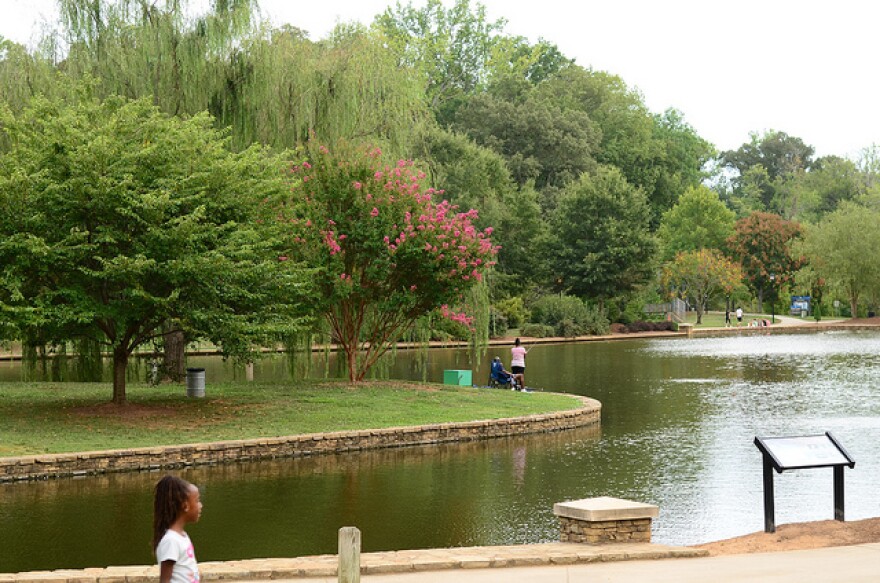 An annual ranking of 100 city park systems around the country has again placed Charlotte near the bottom, though the Queen City saw some small improvements.
The Trust for Public Land conducts the annual ranking, called ParkScore. It uses data from parks and recreation departments around the country. This year, Charlotte moved up one position, to 95th out of 100 cities ranked. The survey measured four factors, including spending on park facilities and how many residents can easily walk to a nearby park.
Heidi Pruess chairs the Parks and Recreation Commission, a citizen advisory group for Mecklenburg County's Parks and Recreation Department. Pruess said the score reflects how Charlotte's access to parks is lower than comparable cities', and that fact was especially noticeable during the stay-at-home order.
"Many people in our communities, if there's not even a sidewalk in their neighborhood that they can safely walk down the street, if they can't get to a greenway or a park, they really are captured," Pruess said.
The report showed 37% of Charlotte residents can walk to a park within 10 minutes.
Spending per resident on parks and facilities has risen from $48 to $56. Mecklenburg County has increased Parks and Recreation funding each of the last three fiscal years for staffing and backlogged maintenance. The department experienced significant cuts during the 2008 recession and only recently has recovered to pre-2008 funding levels.
As for the ParkScore ranking, Charlotte has risen one place in the parks ranking each of the last two years.