Here are some of the other stories catching our attention.
BofA Pays $2.4 Billion To Settle Lawsuit Over Merrill Lynch Deal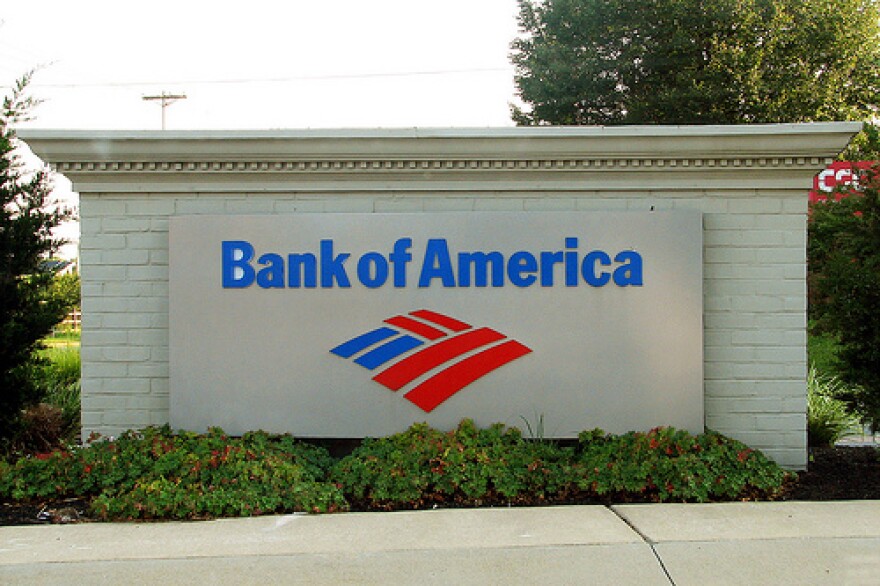 Bank of America is paying $2.4 billion to settle a lawsuit over its acquisition of Merrill Lynch. Shareholders accused the Charlotte-based bank of lying about the shape both companies were in at the time of the deal.
The bank's then-CEO Ken Lewis raved about buying Merrill Lynch in 2008.
"Acquiring one of the premier wealth management, capital markets and advisory companies is a great opportunity for our shareholders," Lewis said at the time.
"He was just so hopelessly wrong," said Lawrence Baxter, a Duke University law professor and former executive vice president at Wachovia.
Baxter said the deal was especially bad coming right after the purchase of mortgage lender Countrywide Financial, which has since lost the bank billions of dollars.
"They had made a disastrous purchase of Countrywide, and Merrill was rushed into, and Bank of America is paying the price now with this settlement," Baxter said.
The settlement will cost the bank $2.4 billion. Baxter said he isn't surprised by that sum.
His colleague, Duke Law Professor Jim Cox, said the lawsuit came down to this:
"There were two gaping and expanding holes never fully disclosed to the shareholders," Cox said.
First, Cox said Merrill Lynch was far more exposed to the housing collapse than shareholders were told. And second, part of what Bank of America was paying for in the deal was bonuses for Merrill Lynch employees.
"It's kind of awkward to be paying bonuses to those who had driven Merrill Lynch over the cliff," Cox said.
To be clear, Bank of America isn't saying it did anything wrong. In a statement, its CEO Brian Moynihan said the settlement removes uncertainty and will help the bank move on.
Both professors agreed that's a smart move.