Leaders Want More Information About I-77 Toll Project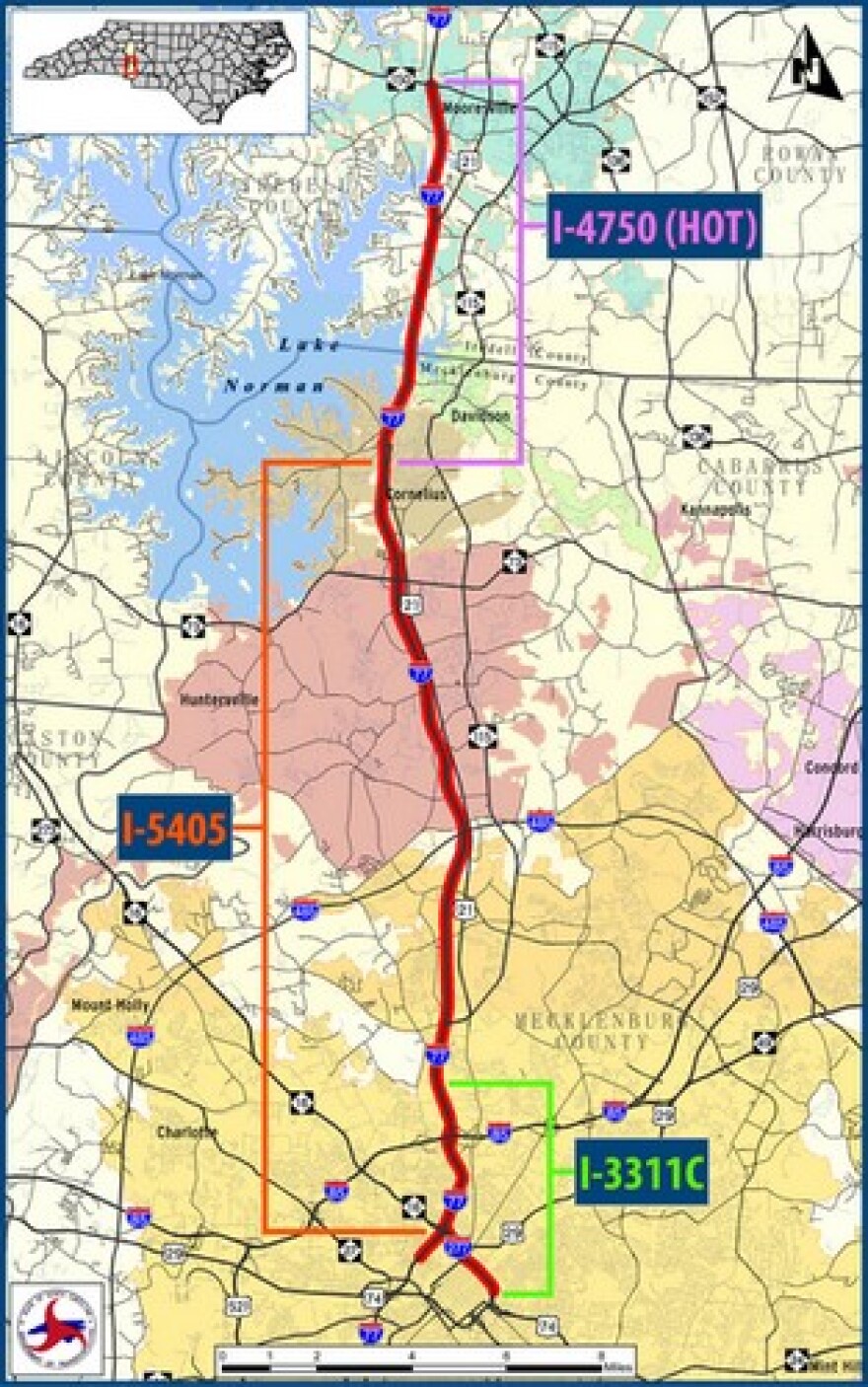 The North Carolina Department of Transportation plans to sign a contract with a private company to build and operate toll lanes on I-77 between Lake Norman and Uptown Charlotte. But some lawmakers want more answers from the DOT before the state finalizes its agreement.
Last week a group opposed to the project uncovered documents that suggest a round-trip toll between Lake Norman and Uptown could top $20. That raised a red flag for town commissioners in Cornelius, Huntersville and Davidson. Nine of them wrote a letter to Governor McCrory asking the state to delay signing the contract with Spanish firm Cintra . Cornelius commissioner Jim Duke is one of those lawmakers who say they need more information.
"We really need to pause, look it over, and find out what the facts are," he says, "then make a decision based on those facts."
DOT representatives plan to hold a meeting with the town leaders on July 7th, but Transportation Secretary Tony Tata says the state will not delay signing the deal.
State Senator Jeff Tarte, a Cornelius Republican, has asked for a legislative review of the contract. But Tarte says that review can happen after the contract is signed since many details will still have to be resolved.
"I think that it's very important that we look at this thing with a microscope now, and that's what I'd like to see achieved, and that's why I called for the review," he says.
Drivers with two passengers will be able to use the toll lanes for free. Others can choose to pay the toll or just drive in the regular lanes.