Winthrop Trustees Fire President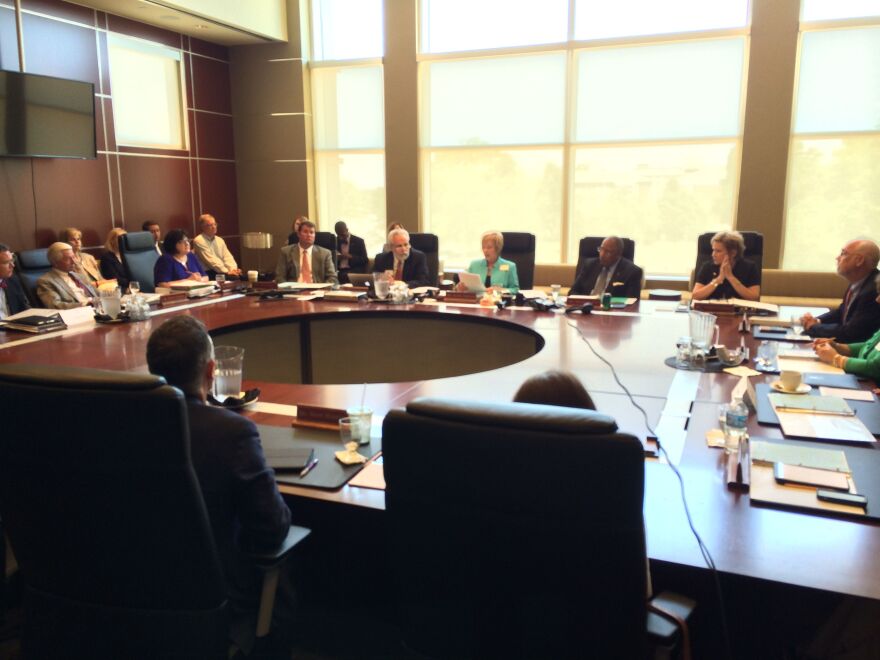 Winthrop University's Board of Trustees Thursday fired the school's president, Jamie Comstock Williamson, after less than a year on the job.
Board Chair Kathy Bigham announced the decision following nearly 3 hours of closed-session discussions.
Williamson has been suspended since June 13th, when trustees gave her notice of their intent to end her contract with cause. In that letter, trustees said she misled them about several things, including how she informed students about a significant fee increase. Also concerning her husband's temporary employment at Winthrop, for which he was paid 27 thousand dollars. The Williamsons returned that money earlier this month. The board also says Williamson's behavior toward faculty, staff, and trustees was "explosive, berating, demeaning, hostile, condescending, rude, and unprofessional."
Bigham says the decision was based on extensive and detailed factual inquiry.
"The Board determined the evidence in its judgment was clear and convincing that cause exists to warrant immediate termination," she says.
Neither Williamson nor her attorney, Bev Carroll, attended the meeting and neither has returned calls or emails. In a letter to the board last week, Carroll says her client has always been straightforward with the board. The letter goes on to say her husband's employment was no secret to trustees. In fact, Carroll says Williamson discussed it with the board when she was hired.
Carroll says Williamson plans sue Winthrop and its trustees individually for breach of contract, slander and defamation, among other claims.
The Board named Winthrop provost Debra Boyd acting president. She's confident the school will be able to move on.
"It's a daunting task, but I have a lot of good people to work with me," she says, "and I look forward to working with them and making sure the university doesn't skip a beat."
Winthrop hasn't said when it plans to start the search for Williamson's permanent replacement.