Federal Judges Deny NC Request To Hold Off On Redistricting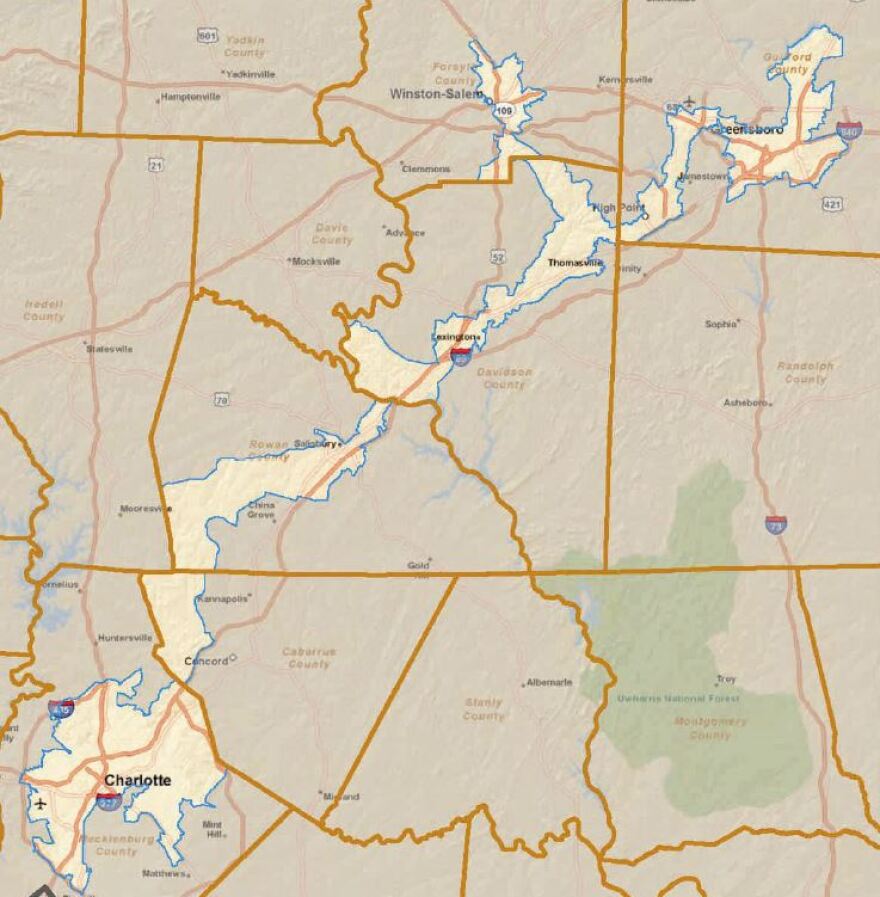 A federal three-judge panel on Tuesday denied North Carolina's request to allow the election to move forward without redrawing Congressional districts. The judges ruled on Friday the state's 2011 congressional redistricting plan is unconstitutional and needs to be revised in the next two weeks.
The federal judges ruled that Republican state lawmakers put too much emphasis on racial quotas when they redrew the 1st and 12th Congressional districts, the second of which includes Charlotte. They say the result violates the equal protection clause.
North Carolina's attorneys asked the judges Monday to put their decision on hold. They point out mail-in ballots are already coming in for the March primary, and they say the timeline is too tight to revise the boundaries North Carolinians vote in.
In denying that request, the judges said, "To force the plaintiffs to vote again under the unconstitutional plan – and to do so in a presidential year, when voter turnout is highest – constitutes irreparable harm to them."
The judges have ordered North Carolina not to hold congressional elections before redrawing the districts. They gave lawmakers a February 19th deadline to do that. North Carolina has already appealed to the U.S. Supreme Court.