SC Gov McMaster Announces Executive Budget: Prioritizes Education, Tax Cuts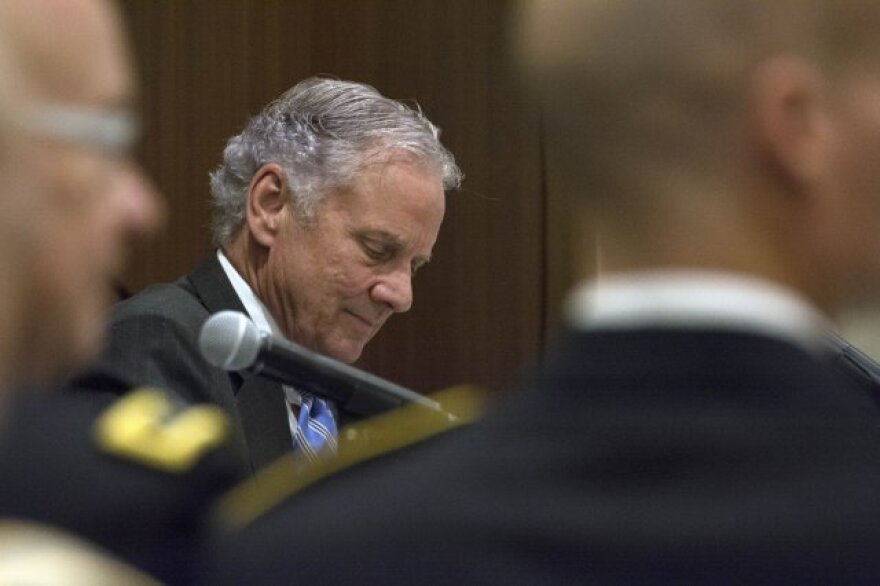 In his State of the State address Wednesday night, South Carolina Gov. Henry McMaster laid out his executive budget which backs his previously indicated promises to prioritize tax cuts and fund education.
McMaster began his remarks by commenting on the growth and prosperity South Carolina experienced in the past year.
"One year ago, I observed that we were at the dawn of a new prosperity, that our future would be even better than our past," he said. "Tonight, as we all know, it is true. The state of our state is strong – and getting even stronger."
McMaster pointed to the state's unemployment rate, which fell to 3.3 percent last December — a record low. It's also lower than the national unemployment rate, which closed out the year at 3.9 percent.
"More people are working than ever before," McMaster said.
But he cautioned that in order to continue last year's economic prosperity, South Carolina needs to stay competitive — which, he said, means the state "must keep taxes low, reduce burdensome regulations and invest heavily in infrastructure."
Related Story: SC Governor's Spending Plan Includes Teacher Raises, Income Tax Rebates
In his budget, McMaster proposed a $2.2 billion personal income tax cut across all income brackets. He said the cut will result in an average 15 percent rate reduction. He also said there was a budget surplus last year, which he said should be partially paid back to South Carolina taxpayers. He proposed dispersing $200 million of the surplus to taxpayers through a one-time rebate check.
McMaster also said funding for education must be a top priority.
"Being perceived as weak in any part of our state in education is not good. But being perceived as not committed to fixing it is disastrous," he said.
In an effort to fix the state's education system, McMaster proposed a 5 percent teacher pay raise in his budget (totaling $155 million) and a $100 million fund that would go toward bringing new jobs and investment to some of the state's poorest school districts. McMaster also said his executive budget includes money for school resource officers and access to mental health professionals for every South Carolina public school.
He also proposed a one-year tuition freeze for the upcoming 2019-2020 school year for in-state students that attend public technical colleges, four-year colleges and research universities in South Carolina. He says the freeze will "serve as the first step toward a comprehensive reform of higher education funding and tuition."
But in addition to prioritizing education funding in the budget, McMaster said the state needs to review South Carolina's education funding formula and create a new, "more efficient and modern" funding model for the state legislature to consider.
Other aspects of the governor's budget include:
$63 million to go toward workforce development through scholarships and grants for students who want to attend South Carolina technical schools.
$4 million to go toward a program that helps recruit businesses to the state.
$33.5 million in salary increases for law enforcement and firefighters.
$5 million for new voting machines.
$40 million for "emergency preparedness," including more than $31 million to match FEMA funds for Hurricane Florence victims and $9 million for the creation of a new emergency assistance fund.
More details on McMaster's budget here.