Charlotte Post Office Workers Call On Congress For Emergency Funding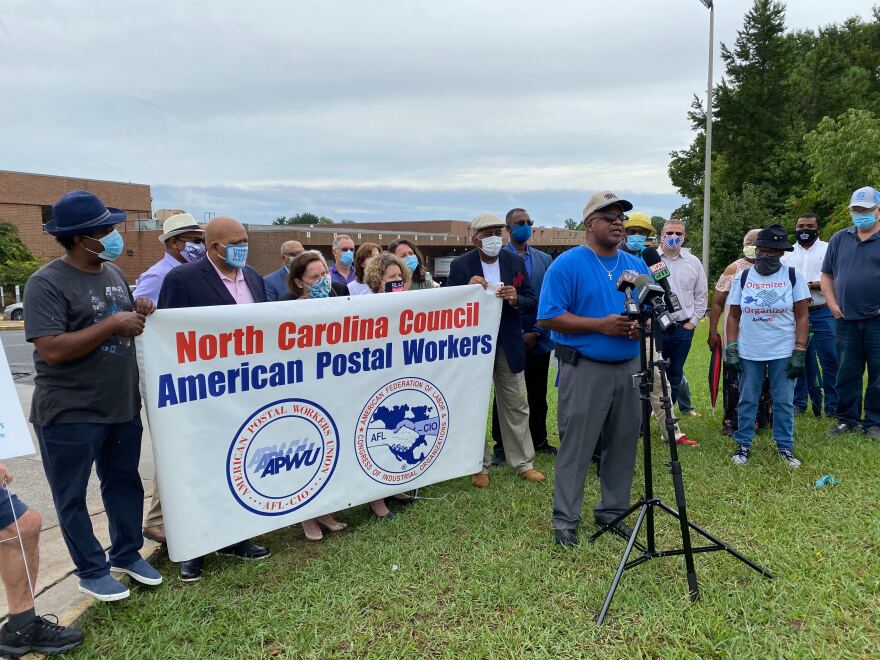 Postal workers in Charlotte are calling on Congress to pass emergency funding for the U.S. Postal Service. They also want the reversal of changes made by Postmaster General Louis DeJoy.
Workers gathered outside a mail-sorting facility where seven sorting machines were removed in recent weeks. Tony Wilson, president of the North Carolina chapter of the American Postal Workers Union, said the machines have not been replaced, causing processing delays at the facility.
"It hinders it a great deal," Wilson said. "A lot of the times, you're not able to process the mail. Now the mail sits for a day or two before we ever get to it, and so that's just ongoing problems."
Wilson said he wants DeJoy to be investigated for telling employees in a recent memo that the changes would likely delay mail delivery. DeJoy has said he would stop any further operational changes until after the election in November, but he hasn't committed to replacing sorting machines that have already been removed.
On Monday, Dejoy appeared before a U.S. House committee to testify over the recent changes to the Postal Service. Last week, North Carolina Attorney General Josh Stein joined a multi-state lawsuit against the federal government over the changes.