Governor-Elect McCrory Fills Three Key Positions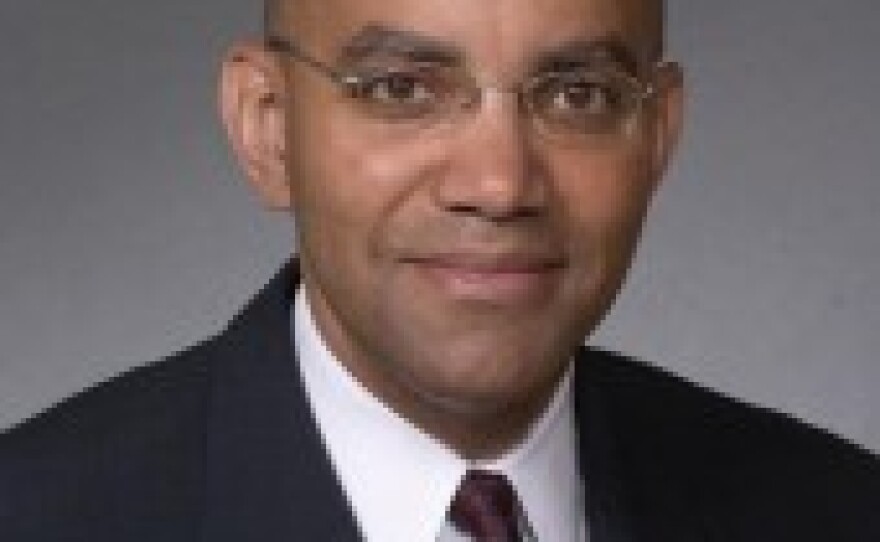 Governor-elect Pat McCrory announced Wednesday who his new chief of staff will be, as well as who will lead the Department of Health and Human Services and the Department of Environment and Natural Resources in his administration.
In a Raleigh press conference, Governor-elect McCrory laid out his priorities as he's filling key positions.
"One of my guidelines is everyone I get has to be smarter than me," McCrory said with a smile. "Now some would say that's not a high enough benchmark."
Joking aside, McCrory said he couldn't be more confident in the three people he picked. His chief of staff will be Thomas Stith. He's a three-term Durham City Councilman. And he led economic development efforts for the eastern part of the state at the Kenan Institute, a think tank at UNC-Chapel Hill.
"There is one principle that I will always embody and keep in mind, and that is customer service," Stith said. "We're here to serve the citizens of North Carolina."
Stith is African-American, and he also talked about his family's background.
"The Stith family came to this state as slaves on the Coolmore Plantation in Tarboro, North Carolina," he said. "Each generation has built on the dream of prosperity and economic independence. I don't take that legacy lightly and will work to ensure that North Carolina is a place for prosperity for all of our citizens."
The new head of Health and Human Services will be Dr. Aldona Wos. She's a former U.S. ambassador to Estonia with a background in medicine. McCrory said her department will manage some of the most difficult challenges facing the state, and Dr. Wos echoed that.
"We will have challenges in respect to the new health care law, in reference to possible expansion of Medicaid," Dr. Wos said. "But all of these challenges coming to us, they are really opportunities."
She will be one of the key people advising McCrory on whether the state should move forward with a federal partnership for its health insurance exchange. Outgoing Governor Bev Perdue picked that option last month, and N.C. Insurance Commissioner Wayne Goodwin said he hopes the state will at some point run the exchange on its own.
McCrory also said the Department of Environment and Natural Resources will be led by John Skvarla. He's the CEO of Restoration Systems, a business that restores and protects land and water.
"To say the least, I have a keen awareness of both environmental and business concerns for the state of North Carolina," Skvarla said. "We must strike a balance between our state's economic development and its environment, and the environment will be protected."
McCrory campaigned on an "all of the above" energy strategy that includes biofuels, coal, natural gas, solar, wind and nuclear energy. He has said he thinks the state can explore for natural gas and develop offshore resources while still protecting the environment. Skvarla will be one of his key advisers on that front.