Here are some of the other stories catching our attention.
Supreme Court Rejects Stay In Redistricting Case; Congressional Elections In June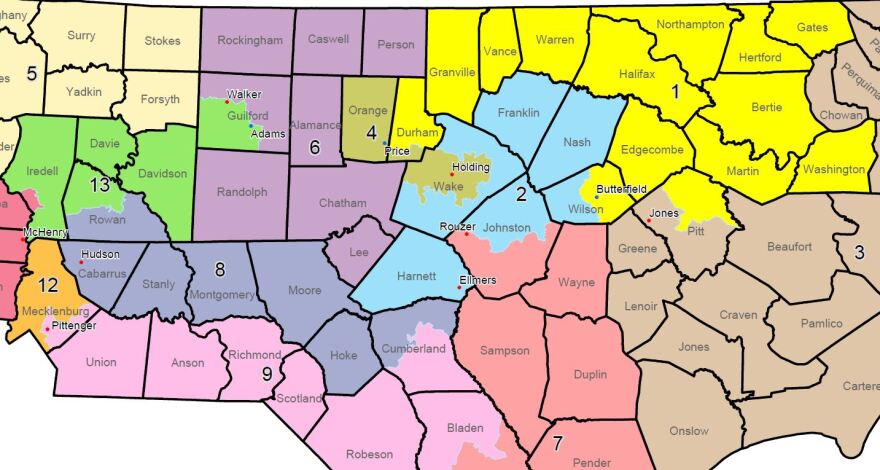 The U.S. Supreme Court late Friday rejected North Carolina's request to put a new round of redistricting on hold. That means the state must follow a lower court order to use new maps in the upcoming election, which state lawmakers finalized earlier Friday.
A federal three-judge panel ruled Republican state lawmakers put too much emphasis on racial quotas when they redrew congressional boundaries in 2011. The judges ordered the legislature to quickly redraw the maps.
Republican Rep. David Lewis says lawmakers did not take race into account this time. They did focus on keeping Republicans in power.
"We believe this map will produce an opportunity to elect 10 Republican members of Congress," he says. "But make no mistake, in that regard, this is a weaker map than the enacted plan."
An example of a district that will be more competitive is Congressman Robert Pittenger's, which includes the southeast part of Mecklenburg County. Still, the latest redistricting plan is a far cry from an even playing field in a state that narrowly went for Obama in 2008 and Romney in 2012.
Lawmakers also decided to push voting for North Carolina's U.S. congressional representatives back to June. Voting for all other primary races, including for president, still happens next month.