Public Conversations is an ongoing series of community forums designed to convene Charlotte-area residents for discussion of timely and relevant topics. Our goal is to create comfortable settings that encourage a stimulating and enlightening exchange of ideas. By organizing these Public Conversations, WFAE intends to serve as a catalyst for community dialogue. Participants are encouraged to engage in conversation with a cross-section of community representatives, expert panelists, and with each other.
Voices In The Gun Debate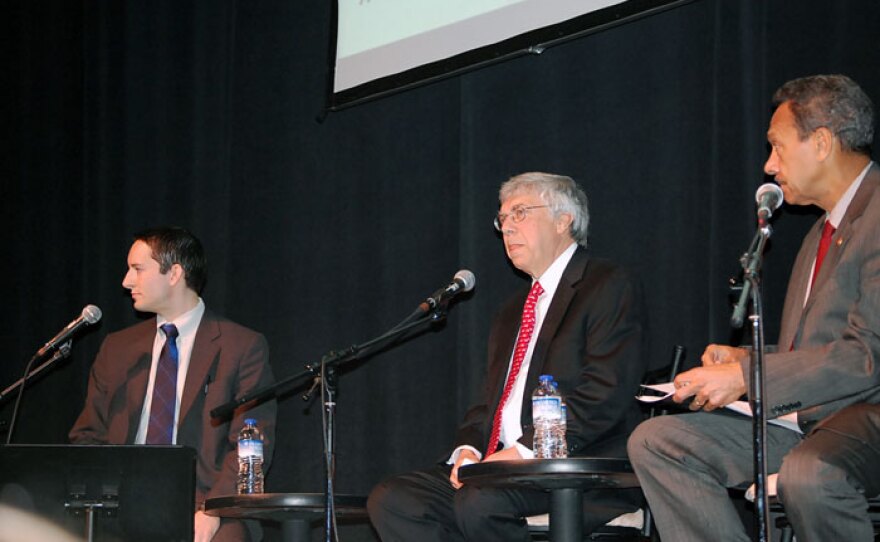 WFAE's Public Conversations Series examined the current debate on guns and gun violence in America. Panelists and audience members discussed recent proposals designed to reduce gun violence. Moderated by WFAE's Ben Bradford, the forum also addressed Second Amendment issues, enforcement of gun laws, underlying causes of gun violence, and the politics of the gun control debate.