Need a one-stop shop to catch up on the top sports stories big and small? Time Out For Sports airs Mondays on WFAE's "All Things Considered" and has what you need to know about everything from Charlotte-area high school football highlights to the latest updates on the Carolina Panthers.
Time Out For Sports: Carolina Hurricanes Chasing Hockey's Stanley Cup
The Carolina Hurricanes are battling it out in Toronto. The NBA is back with one North Carolina native making a big splash and another one, so-so. Plus there are changes with the Carolina Panthers, including the kicker position. Longtime Charlotte Observer sportswriter Langston Wertz Jr. joins us to talk about those developments for our segment Time Out For Sports.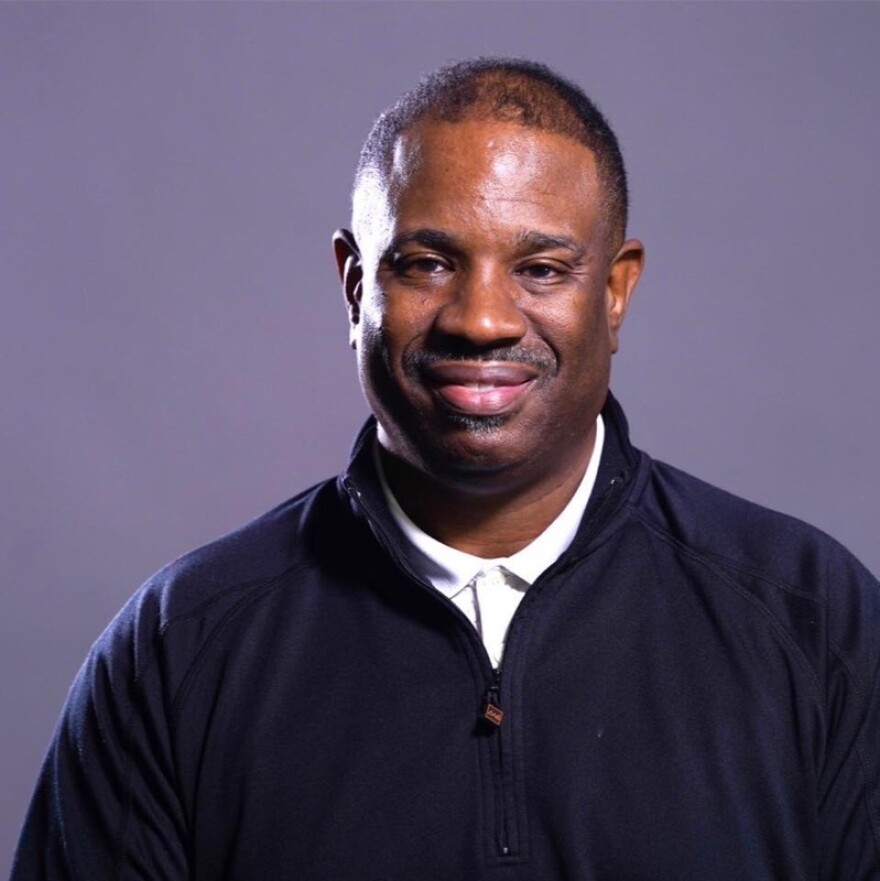 Gwendolyn Glenn: Hi, Langston.
Langston Wertz Jr. Hey. How are you?
Glenn: I'm good. We're going to start with the Carolina Hurricanes against the New York Rangers on Saturday. The Hurricanes won 3-2. Tell us about the series and how important it is to the team.
Wertz: Well, it's a best-of-five series. We're in the playoffs. The Hurricanes are chasing their first Stanley Cup in 14 years. They really think they have a chance to win it. They won Game One 3 to 2 against New York on Saturday.
Game Two is Monday. And the Rangers will be without one of their best players, Jesper Fast. He took a big hit from a teammate at Saturday's game, and they're also struggling with the goalkeeper situation. They had a rookie that was supposed to start Game One. He didn't.
He practiced with the team on Sunday, but he's not clear to start on Game Two. They really don't know where they're going in a very important position. So it looks really good for the Hurricanes moving on in the series.
Glenn: OK. And the Hurricanes are playing without defenseman Dougie Hamilton, who broke his leg. Do you think he's going to come back? And how will this affect the team in terms of going all the way if he doesn't?
Wertz: He broke his leg in January and missed 21 games in the regular season. He came back for the training camp as they're going back into the bubble. But he felt some discomfort. They said it was not related to the original injury. We've also declared unfit to play, but it looks like he may be able to come back later on. He's an all-star is up for the Norris Trophy, which is given to the league's best defender.
That's a big-time loss. Here's a neat note for you. They had a rookie forward, Martin Necas, I hope I said his name correctly. They had the game-winning goal Saturday. He was the third player in Carolina franchise history to score a game-winning goal in his debut. It was the first one in 18 years...
Glenn: Well, let's switch to the NBA's comeback in the bubble in Orlando with virtual fans. It seems to be going pretty well. Lots of eyes were on former Duke power forward Zion Williamson as his team, the New Orleans Pelicans battle the Utah Jazz last week. So, Langston, what do you think about Williamson's performance?
Wertz: Hasn't been a lot to watch, really. If you're looking for Zion, you saw him more on the bench with a black T-shirt on than on the court. They're 0-2 since he's come back. He's only played 29 minutes. He told reporters he's frustrated. But the reality is New Orleans is 12th in the Western Conference.
They're not going to make playoffs. And you're talking about a guy who missed 13 days of basketball to tend to a family emergency. He's 6 (feet) 7 (inches), he's 280-some pounds. He has a history of knee problems. And I think New Orleans is just trying to, you know, take this slow and develop him and not have Zion turn into the next Grant Hill or Penny Hardaway. Somebody that comes out with a big burst and then gets hurt and we don't hear from them much again.
Gwendolyn Glenn: Well, another North Carolinian in the NBA made a bigger splash in the bubble with 53 points for the Indiana Pacers, one of the 76ers, T.J. Warren. Tell us about him and his play in that game.
Wertz: Gwen, he made 20 out of 29 shots. He only made four free throws. He had 53 points to win over Philly. Warren became the 527th player in NBA history to score 50 or more. Gwen, he's 6 (feet) 8 (inches), 220 (pounds). He's the No. 14 overall pick the NBA draft by Phoenix. He's the ACC player of the year at N.C. State In 2014.
Glenn: Well, let's look at the Carolina Panthers. They had some player changes this week, including a rookie player opting out for the season. Give us an update.
Wertz: Well, defensive end Christian Miller opted out. He was a fourth-round draft pick in the 2019 season. He's considered a high-risk issue, so he'll get $350,000. Now, undrafted free agent linebacker Jordan Mack also opted out for the season... That's two Panthers, but you're got to see a lot more guys doing.
Glenn: The Patriots have at least eight or more. How will that play out in terms of them getting paid?
Wertz: Players opting out at a high risk get $350,000. Those that opt out voluntarily, get $150,000. But undrafted rookies who opt out voluntarily are not eligible for the ($150,000). Their contract moves forward on year, and they'll take out whatever you've made this year out of your future contract.
The season begins Sept. 10 and players have until this coming Wednesday to decide whether to play or not. As of this recording, there's 44 players that have opted out. That's going to create a lot of opportunities for guys that maybe you didn't know before to get a chance to play.
Glenn: OK, and getting back to the changes with the Panthers. What's happening with the kicker position?
Wertz: Yeah, Graham Gano was released after eight seasons on the team. Gano, he missed them big kicks, but he also made 85.5% of his field goals, a franchise record, and he made 95% of his extra-point attempts. But he missed the last four games in 2018. He's 33 years old. Are going to replace him with Joey Slye, who is a big, strong guy. Looks like a bodybuilder playing kicker.
Glenn: And what about the punter?
Wertz: Yeah, Michael Palardy suffered a torn ACL. That's gonna require surgery, and the Panthers signed a punter named Joseph Charlton, who will be one of the many new faces on a new-faced Carolina Panthers team this year.
Glenn: Well, Langston, thanks for the update.
Wertz: Absolutely.