Here are some of the other stories catching our attention.
Charlotte's Capital Bank Selling To First Horizon for $2.2B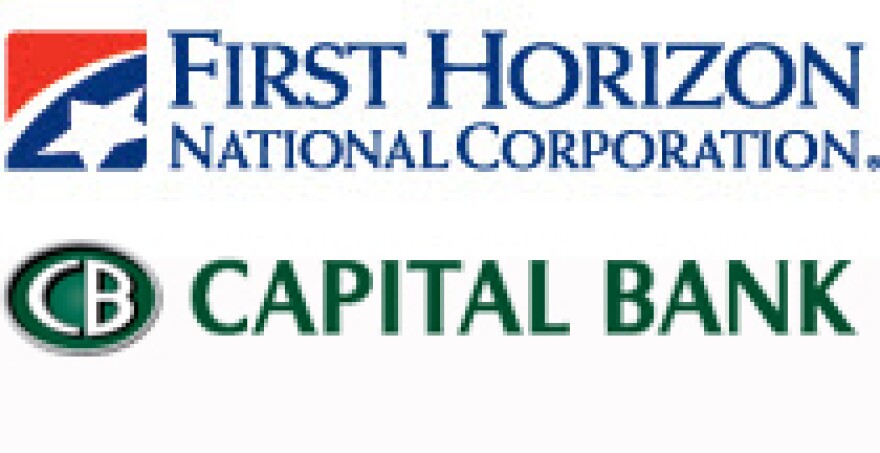 A Charlotte-based bank started by former Bank of America executives is being sold. Capital Bank will become part First Horizon of Memphis, Tennessee, in a $2.2 billion-dollar deal announced Thursday morning.
Capital Bank's chair Gene Taylor and other former Bank of America executives formed Capital Bank in 2009 to buy up struggling banks after the collapse of the housing market.
Early investors included BofA's former CEO Hugh McColl and chief financial officer Marc Oken.
Capital grew quickly, buying up other banks to become the fourth-largest bank headquartered in North Carolina. Among the deals was last year's purchase of Charlotte-based Community One Bank.
Capital now has nearly 200 branches in Florida, the Carolinas, and Tennessee.
Bloomberg News reported in March that the company was for sale, after receiving an unsolicited offer from an unnamed suitor.
First Horizon is paying 80 percent stock and 20 percent cash for Capital. The combined bank will be the fourth fourth-largest in the Southeast, with 300 branches from Virginia to Florida to Texas.
When the merger is completed, Taylor will become vice chairman at First Horizon. And Capital Bank will get a second seat on First Horizon's board.
The deal still needs OKs from shareholders and regulators.
RELATED LINKS
May 4, 2017, press release announcing the merger