MeckCo To Reappraise Properties; Commission Undecided On Refunds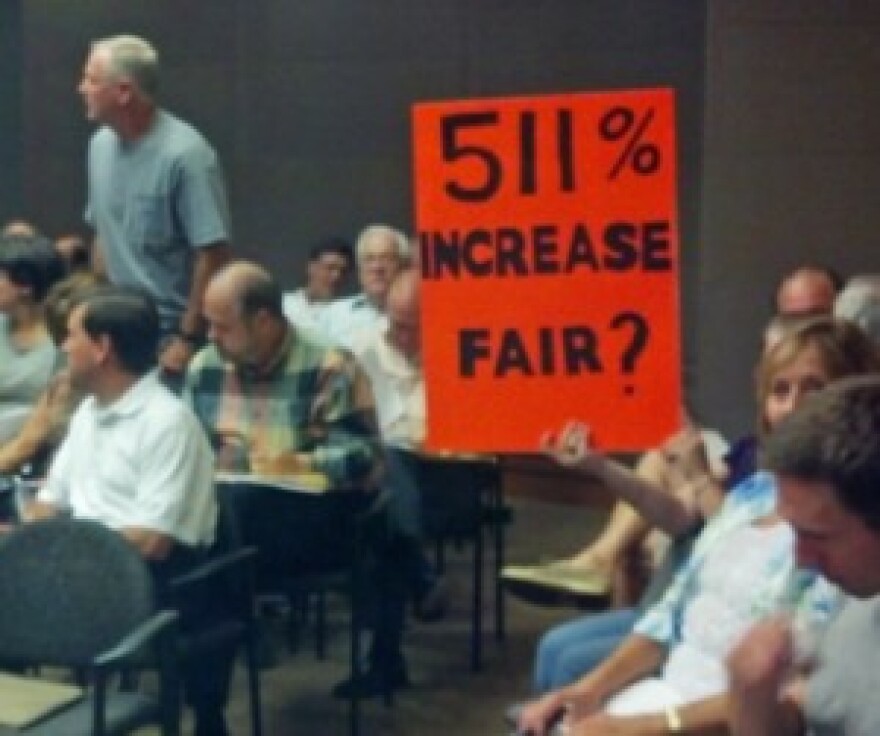 The Mecklenburg County Commission stopped short of ordering a complete re-do of the 2011 Property Tax Revaluation, but they took enough steps to satisfy some critics – for now.
The immediate winner in all of this is Pearson's Appraisal Service. The firm was hired by the county to do a $250,000 four-month review of the 2011 Revaluation. Now it's been tasked with fixing the problems it found – which will likely take another year and earn the firm several times its original fee.
"Yes, we're pleased that there's a confidence level for us to proceed with the work," says Pearson's project manager Emmett Curl.
Pearson's will essentially take over the county assessor's office. The assessor himself has already resigned over the bungled revaluation that assigned unfair property values to about a third of all Mecklenburg County neighborhoods.
Pearson's will identify those neighborhoods and supervise the county staff who go out and re-appraise the properties. The firm will also help draw up plans to make sure the next revaluation is done right. Commissioners voted unanimously for the outside supervision.
"The paramount issue here is restoring trust from the public to the county and having Pearson's oversee the improvements and the changes in the tax assessor's office is very important," says Commissioner Karen Bentley.
Of equal importance to many citizens is getting a refund for the taxes they've overpaid these last two years because of a bad appraisal. According to state law, any fixes to the 2011 appraisals will only affect tax bills starting in 2013.
County commissioners instructed their attorney to look into what it takes to get the law changed and whether Charlotte and the county's six towns would be on board with it. That was enough to satisfy Myers Park resident Kathy Davis, who believes she's owed a refund.
"It's not within their current means, apparently, to be able to do that, but it is within their current means to find out what they need to do to make that happen," says Davis. "And that's my expectation."
The commission's attorney will report back in 60 days and the decision will be up to a commission that includes four new members. Democrats will have an even bigger majority on that commission, so Republican Commissioner Bill James expects the real push for refunds will happen in Raleigh where the Republican-controlled legislature would have to grant Mecklenburg County the power to issue them.
"I would like them to force us to give refunds to people that legitimately are owed money," says James.
But Pearson's has warned there will also be people who end up owing money because their properties were undervalued.
If the county gets approval to hand out refunds, it'll have to send out some bills for back taxes, too. And that would spur a whole new round of complaints.