Concealed Carry In Meck Parks Set For Commission Vote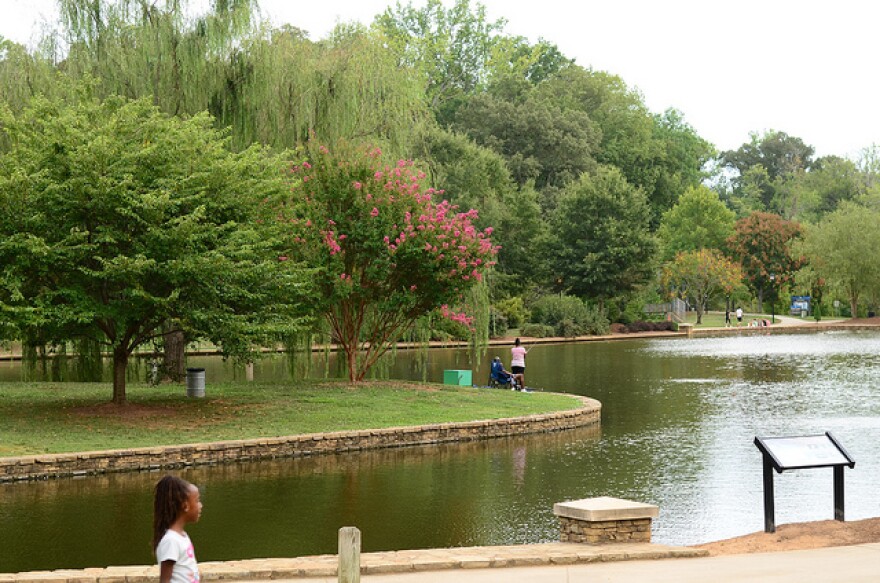 Concealed handguns could soon be allowed in Mecklenburg county parks and recreational areas.
The county doesn't really have a choice. A state law last year allowed concealed carry in parks, and the county commission will vote Tuesday night to put Mecklenburg in compliance.
Parks Operations Director Jeff Robinson explains the gist of the law: "It's okay to carry a handgun as long as you have a permit, unless you're at a playground, an athletic field, a swimming pool, or an athletic facility."
That's most county parks, so the law will apply almost solely to bike trails, greenways, and nature and wildlife preserves. To prevent concealed carry at playgrounds and swimming pools, the county ordinance specifically lists each one to exempt it from the new law—probably.
"It's possible that we missed one, but we feel like it's a pretty comprehensive list," says Robinson.
Read the list of county playgrounds, swimming pools, buildings, fields, and athletic facilities exempted from the conceal carry ordinance.
Robinson says the ordinance reflects state law almost exactly, with one exception. The state never defined what constitutes a swimming pool or a playground.
"For instance it says you can't have a handgun in a swimming pool," he says. "I seriously doubt what they were intending to say was you can't swim with a concealed weapon, obviously they meant the pool area and the locker rooms, et cetera, et cetera."
So the county law will prohibit concealed weapons within 25 feet of those facilities. And it still prohibits the open carry of firearms and carrying any weapons into parks buildings.
Update 3/6/13 12:42 p.m. - The Mecklenburg County Commission did not vote on the ordinance on Tuesday evening, because not all commissioners were present--a requirement for ordinance votes, according to a county spokesman. The vote will be held at the next commission meeting, March 19th.