An in-depth look at our region's emerging economic, social, political and cultural identity.
Law School Classes To Resume; Dean Steps Down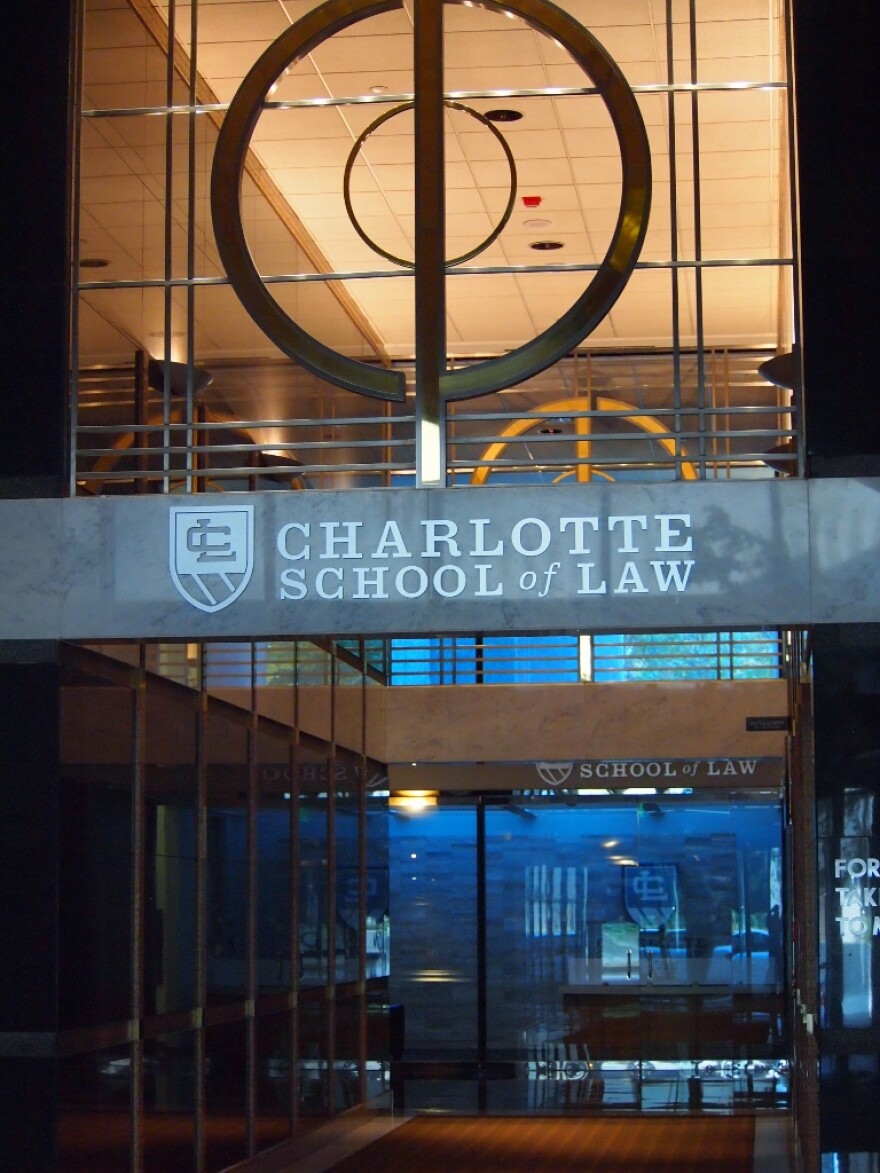 The academic dean at Charlotte School of Law has stepped down, as the school remains under scrutiny over low passage rates on the bar exam and questions about its curriculum.
Camille Davidson told students in an email Monday that Dean Jay Conison asked her to resign, effective immediately. In the email, Davidson said she'll continue with the school as a faculty member:
"It is with much regret that I inform you that Dean Conison has asked me to step down as Academic Dean. As of today, I will no longer serve in such capacity. I have enjoyed serving each of you and will continue to work with you as a member of the faculty."
Over the weekend, Charlotte School of Law officials told students the school will reopen as scheduled for the spring semester, on Jan. 17.
"We are very pleased to announce that after extensive discussions with our regulators, we will be starting classes as scheduled, on Tuesday, January 17," the school said in an email. The school's future has been uncertain after its accrediting organization, the American Bar Association, put it on probation in November. Then in December, the U.S. Department of Education announced that beginning Jan. 1, it could no longer receive federal financial aid.
Federal loans are key revenue source for the school. The Department of Education said that last year, 946 Charlotte School of Law students received federal loans, netting the school $48.5 million in federal dollars.
Meanwhile, the school faces several lawsuits, including two would-be class-actions by students uncertain about how they'll finish their educations.
Students contacted Monday said they're still not sure how things will go. Some wonder how they'll pay for classes without federal loans. Others worry about the school's reputation, and whether it's worth continuing.
"Even if the doors remain open long enough to print a diploma, what's that diploma really worth?" said Robert Barchiesi, who is among those suing the school.